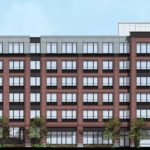 In May, Jersey Digs first reported on plans to bring a development with 295 units to 49 Fisk Street on Jersey City's West Side. Now, a six-story project with 43 additional units is being proposed for the site.
A former Wells Fargo branch on Millburn Avenue in the Essex County township could become the site of a project with apartments and retail space.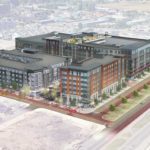 Revamped renderings have been uncovered as the 621-unit plan looks to wrap construction on the project's first phase and begin leasing operations.
A mixed-use project looks to rise five stories on a 1.3-acre site that's currently home to an auto body facility.
A 295-unit complex with a pool and rooftop amenity area could come near O'Abbey's Corner at the corner of Mallory Avenue and Fisk Street in Jersey City.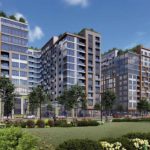 A fresh plan for the vacant property includes 511 apartments spread out over two buildings connected by a breezeway that would overlook a new pedestrian plaza and retail.