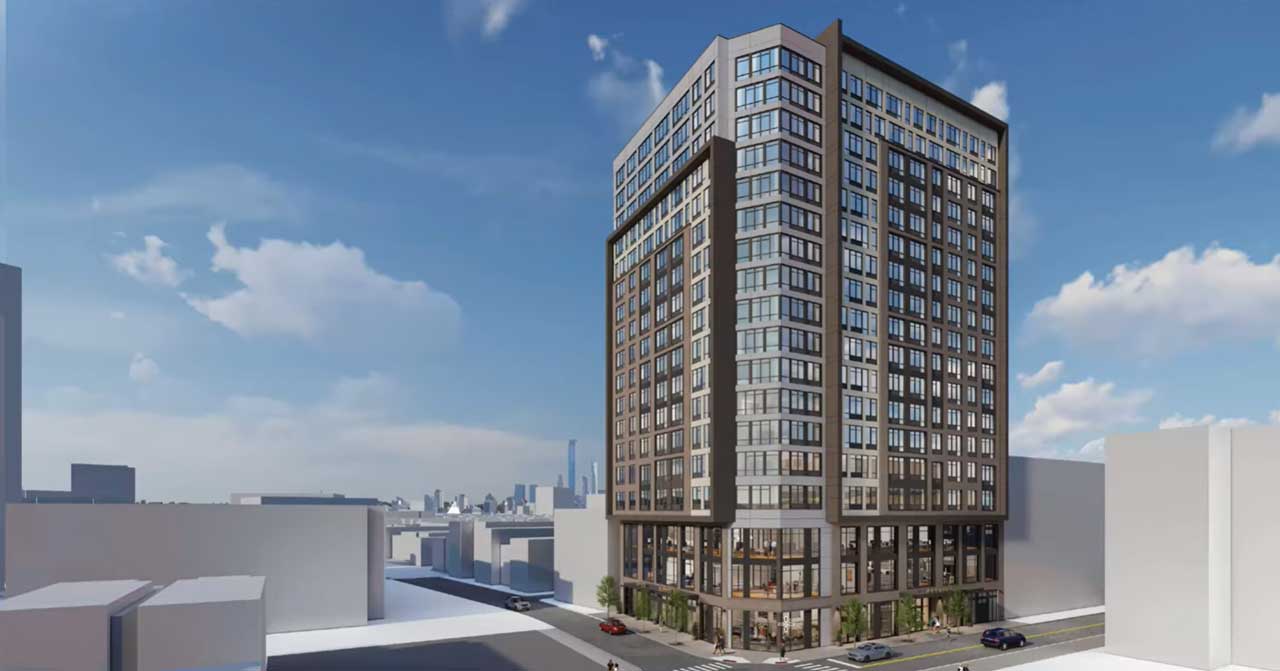 A road that consists of mostly mid-rises and single-family homes is slated to get its first high-rise on a prominent corner as the neighborhood continues to evolve in an upward direction.
Jersey Digs broke the news earlier this month about a sizable project proposed for a parking lot at the corner of Summit Avenue and Academy Street. A company named Vaishno Ma Summit U.R. LLC owns the sizable parcel, which is located about halfway between Journal and McGinley squares and adjacent to the Altura apartments.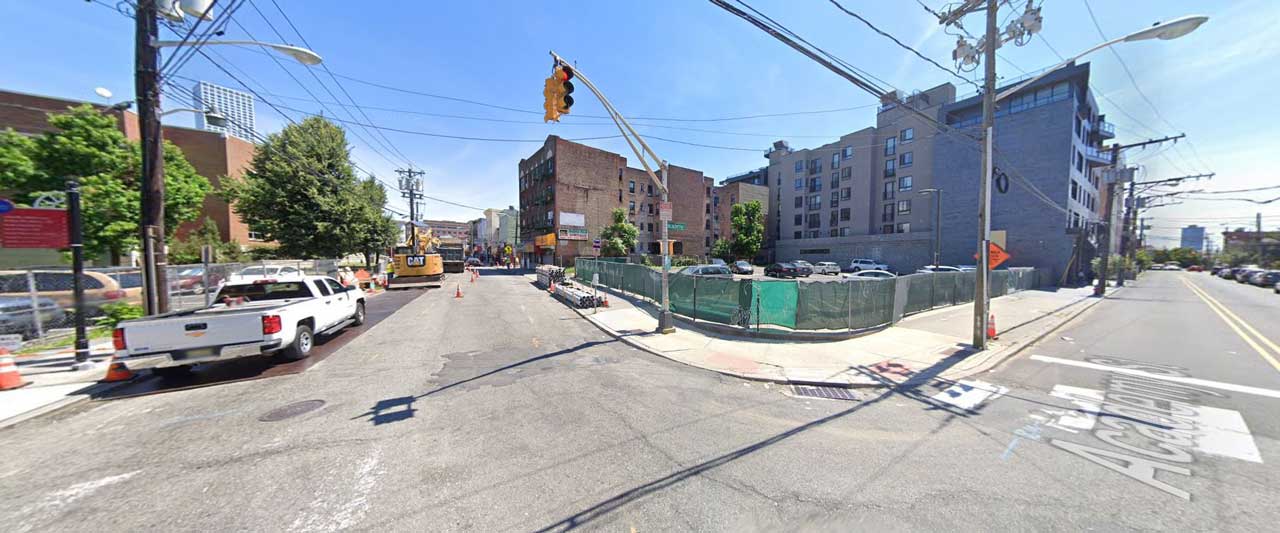 Jersey City's planning board approved an application during their February 16 meeting that allows an 18-story building topping out at 198 feet to rise at the site. Designed by Lambertville-based Minno Wasko, the mixed-use development will feature both residential and office components accessed via separate lobby entrances along Summit Avenue.
The second and third floors of the development will consist of a combined 28,230 square feet of office space, with the remainder of the property set to include 223 apartments. The living spaces break down as 95 studios, 84 one-bedroom units, 39 two-bedroom apartments, and five three-bedroom units.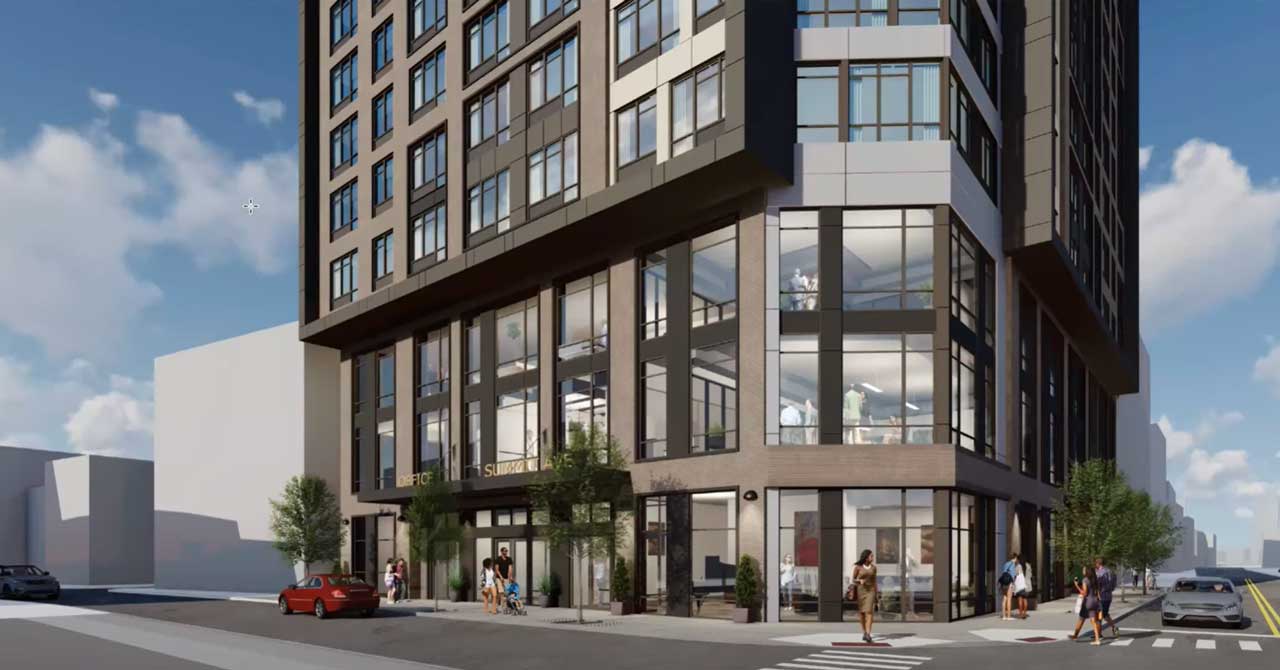 Submitted plans indicate that no affordable housing units are designated at the project and no off-street parking is included in the development. Besides a first-floor common space for residents, the ground floor of the building will additionally feature an 860-square-foot retail space that will be entered on Academy Street.
Speaking of amenities, the development's fourth floor is set to feature 1,755 square feet dedicated to an indoor club room and fitness center. An outdoor courtyard secluded in the rear of the building will flank the amenity space. The roof of the property will offer even more perks, as it is set to feature 2,280 square feet of indoor space comprising a sky lounge and private event space plus an outdoor amenity deck with seating.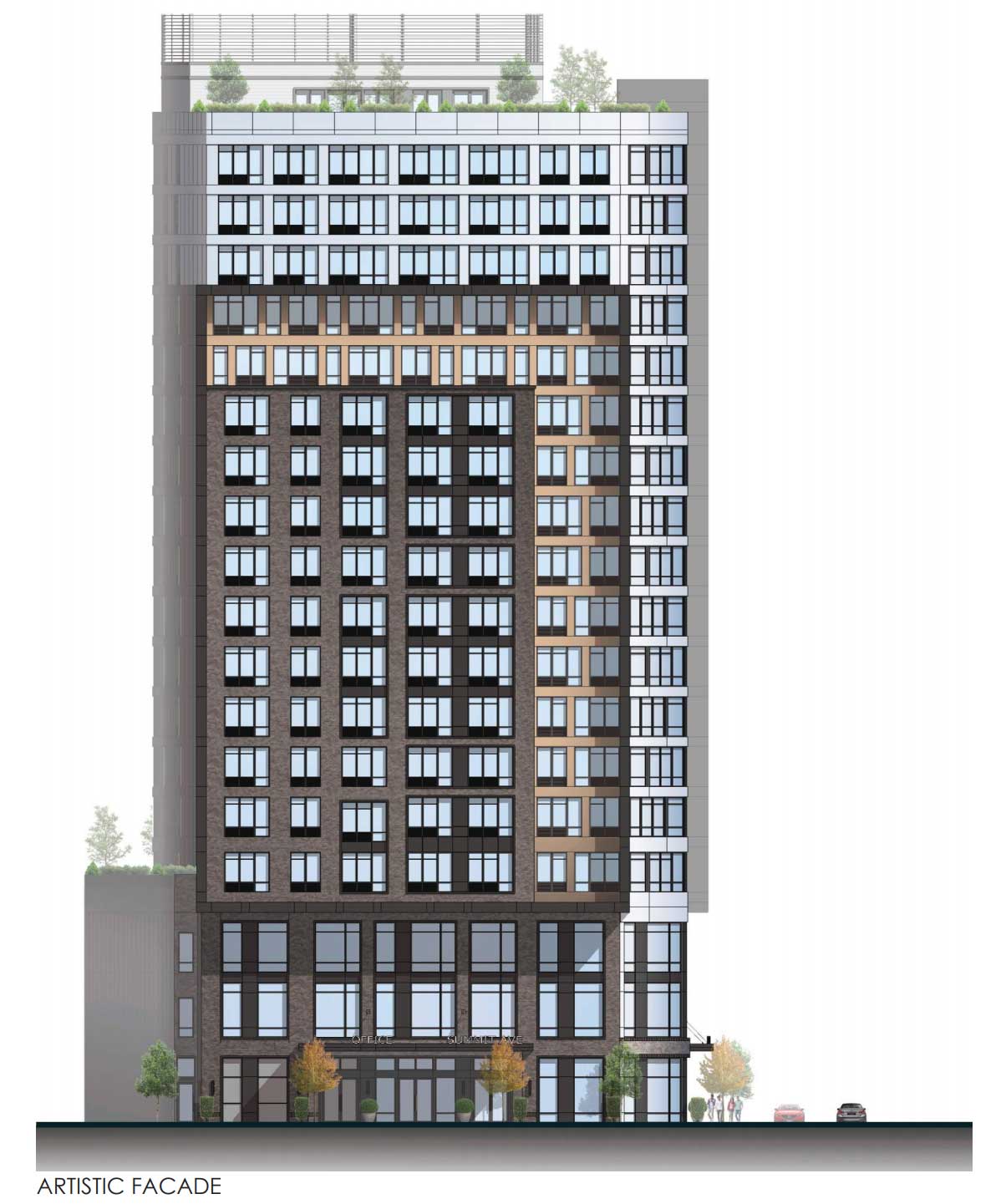 The exterior of the development is slated to utilize brick masonry and charcoal metal paneling on its façade. The planning board granted the project variances related to rear yard setback and minimum first-floor height when greenlighting the project. A groundbreaking date has not yet been announced.
The high-rise is the latest development to hit Academy Street in recent months, although many of the other projects in the works are significantly smaller. A 60-room hotel at 250 Academy Street was approved last year, as was a 50-unit development down the block at 177 Academy Street. Jersey City's planning board also recently approved the Academy Flats proposal that emerged earlier this month.