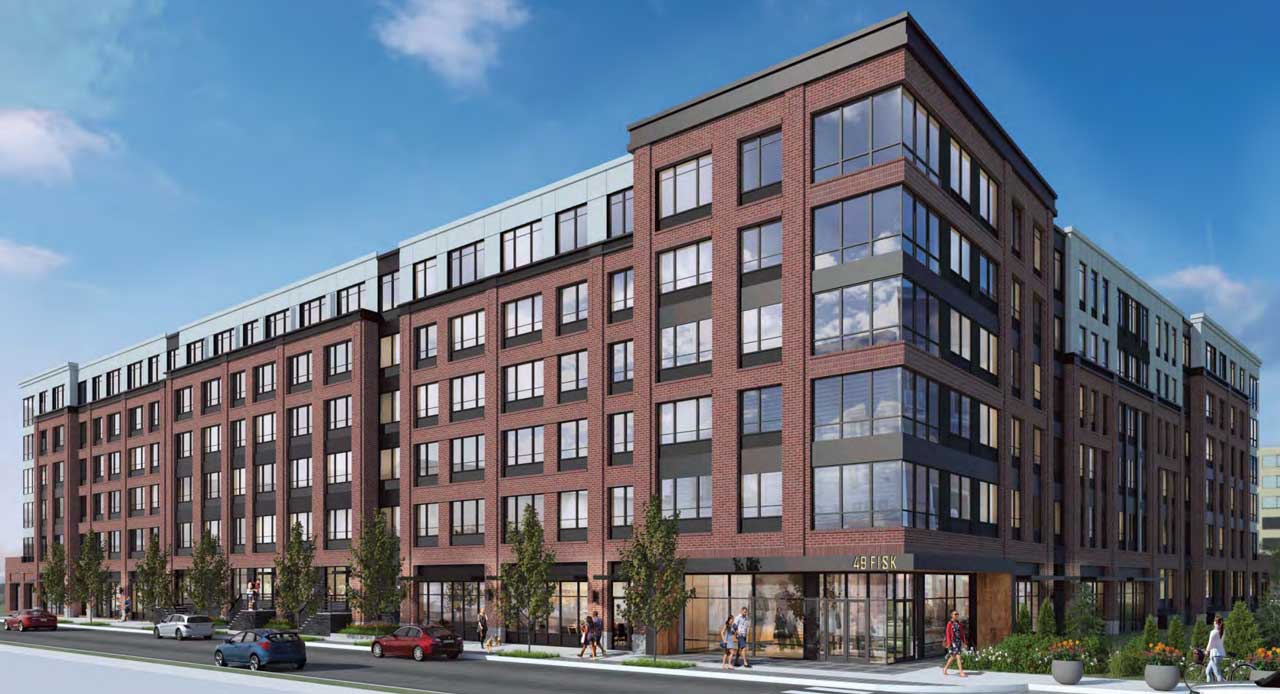 A former industrial property just a few blocks from the West Side Avenue Light Rail station will soon be home to a new development, and a further expansion of the project is already in the works.
Last May, plans emerged to redevelop a 2.54-acre parcel at 49 Fisk Street. Currently a warehouse situated across from O'Abbey Corner Pub & Grill, the land is not far from NJCU, Route 440, and the massive Bayfront development.
Manhattan-based Halpern Real Estate Ventures acquired the property through a subsidiary in 2019 and the company was granted approvals for their vision during the planning board's July 6 meeting. The greenlit scheme is the third version of the project after a previous proposal expanded the unit count last November.
Designed by Minno Wasko, the approved building is the first phase of what is planned to be a two-pronged project. The initial portion will be built to the west of Mallory Avenue, with a temporary surface parking lot set to be installed just west.
The six-story development will top out at 71 feet and include 337 units that skew towards smaller spaces. 129 studios, 151 one-bedrooms, and 57 two-bedroom units will be scattered throughout the project, which will include 143 automated parking spaces in a ground-floor and basement garage facility.
169 bicycle parking spaces will also be featured at the development, which is set to utilize masonry brick veneer and cement panels on its exterior. Amenities at the future building include a club room, a co-working area, a fitness center, and a second-floor courtyard with a private event villa and central green.
The roof at 49 Fisk Street will sport recreational areas for residents plus four raised beds that will act as a rooftop community garden. The apex of the building will additionally include a gray water recycling system consisting of four rain barrels.
While the development's second phase will require additional approvals, Halpern Real Estate Ventures is looking to hit the ground running on the initial portion. The company says they are targeting a third quarter groundbreaking for the development.