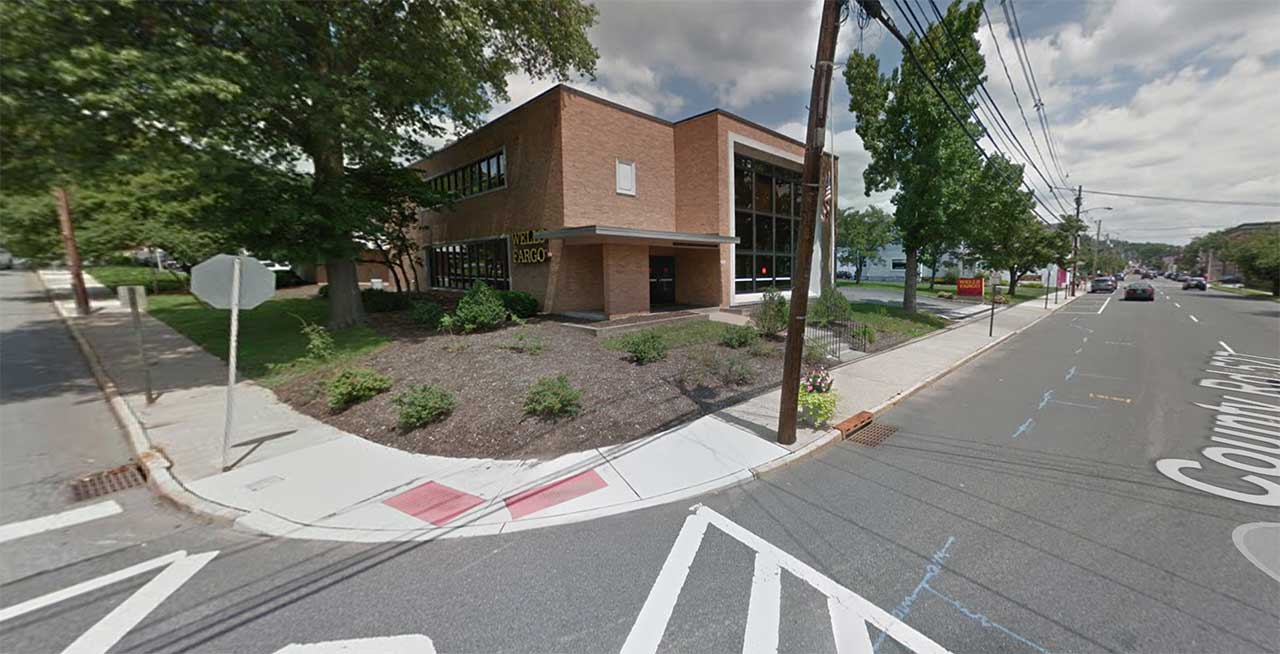 A building in Millburn has been used by multiple financial institutions over the years, from First Fidelity Bank to Wachovia to most recently Wells Fargo, but the days of this property at 397 Millburn Avenue being used as a bank might be coming to an end.
Beahive Properties, LLC is scheduled to appear before the Millburn Planning Board this Wednesday, November 4 in connection with its proposal for this tract and the parking lot at neighboring 160 Spring Street. The premises are situated on the western edge of Millburn's downtown not far from Millburn High School and one of the township's two train stations.
The company's application associates the developer with MRY Associates and states that a mixed-use building with 53 apartments, 3,000 square feet of retail space, and 97 parking spaces is envisioned. The application says that the "project is fully conforming" and will not require variance relief, though the applicant is seeking preliminary and final major site plan approval.
An environmental impact assessment statement for the project from Casey & Keller, Inc. listed a Broward County, Florida address for Beahive Properties, LLC and noted that there would be "eight affordable units" in the development along with a second floor "amenity courtyard," clubhouse, private event room, and fitness room.
A dozen units would include one bedroom while 39 would contain two bedrooms. The building's two three-bedroom apartments would be designated as "affordable," according to the statement.
The ownership disclosure for Beahive Properties, LLC shows that the Mariana Kaupp Trust holds 45 percent interest in the company while the remaining 55 percent interest is split in half between the Carl B. Kaupp, III Trust and the Jennifer C. Aguilar Trust.
Wednesday's meeting will be held over Zoom and is slated to begin at 7:00 p.m.
Note to readers: The dates that applications are scheduled to be heard by the Millburn Planning Board and other commissions are subject to change.
Related: