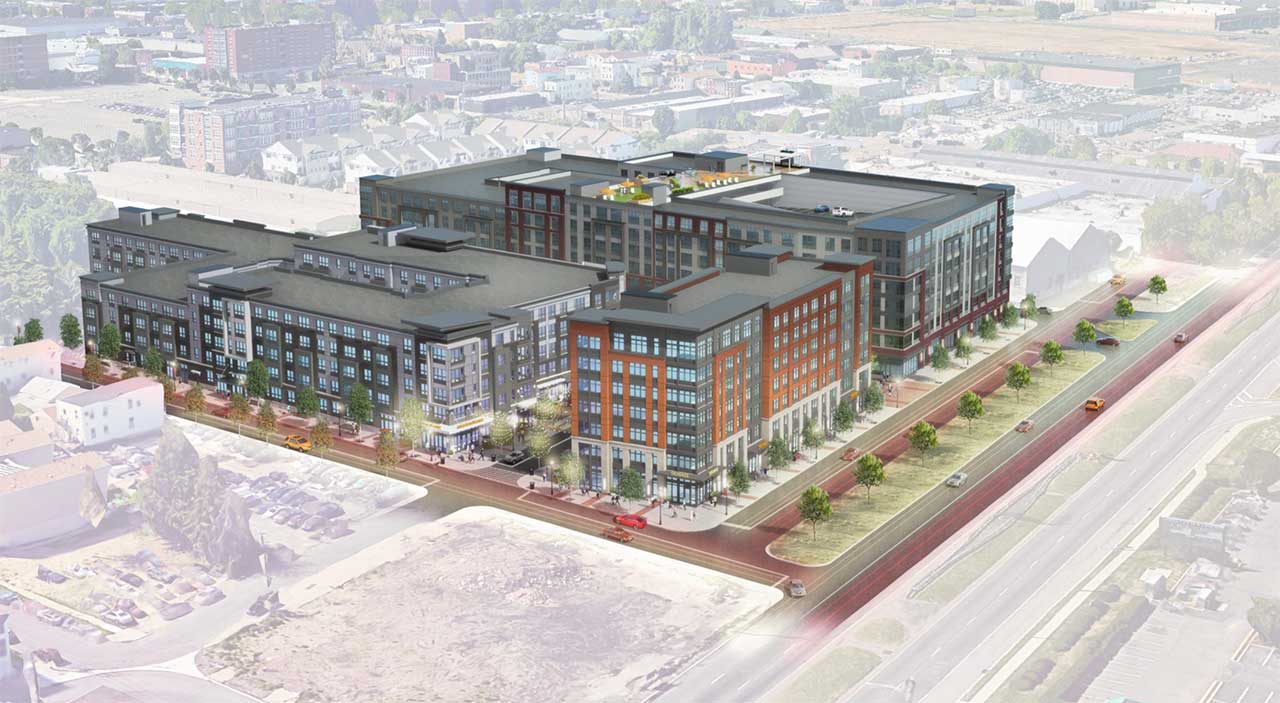 One of the most significant projects hoping to revitalize the city's West Side has undergone a partial revamp as construction of the first phase nears completion and the development prepares to start leasing operations.
Back in 2017, we broke the news about a 621-unit project that was being planned at 100 Water Street from Fields Development Group. We were then the first outlet to reveal renders of the development's first phase when it broke ground during 2019.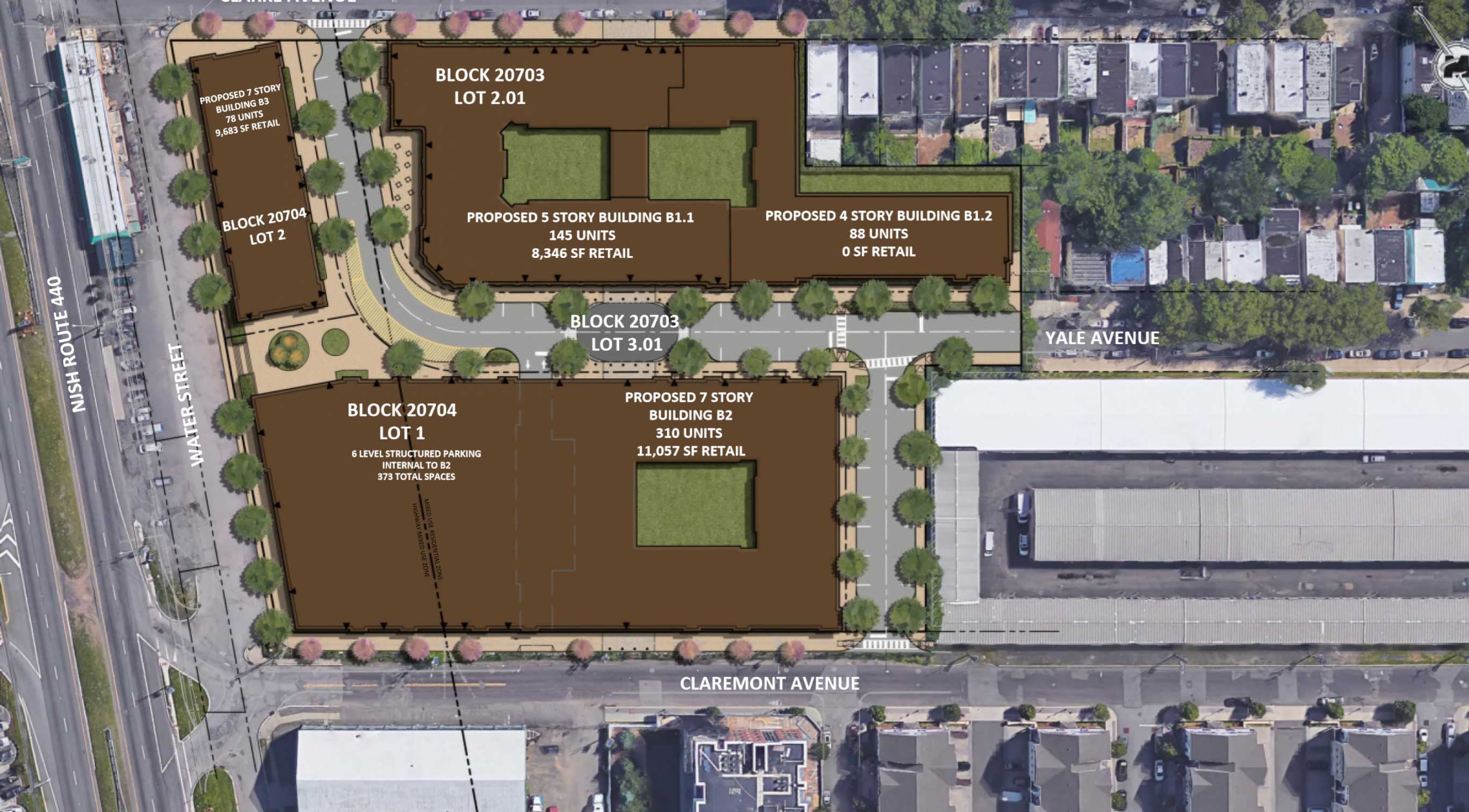 The project combines a whopping 11 lots into a development that will be called The Agnes, a name that was revealed in a temporary signage application Fields submitted to the city. The totals for the entirety of the project are impressive: 621 residential units, 29,086 square feet of retail, and 373 structured parking spaces.
With the first portion of the three-phased project nearly done, Fields is looking to modify their previous approvals a bit. The company is seeking a Preliminary and Final Major Site Plan Amendment looking to eliminate stoops that were included in the previous version and change the façade to be used on the development.
Fields is also looking to increase the glazing, modify landscaping and roadways at the project, and wants to change the breakdown of the rental units. The company's plans now include 135 studios, 311 one-bedroom apartments, 155 two-bedroom units, and 20 four-bedroom spaces.
The development was designed by Minno Wasko of Lambertville, N.J. and still includes amenities like a bicycle room with space for 117 bikes, a resident lounge, a pool, and a landscaped courtyard. The first phase's six storefronts include a total of 8,346 square feet of commercial space.
The second leg of phase one at The Agnes has already been issued permits and will add 88 units to the Clarke Avenue side of the property. Additionally, Yale Avenue, which currently ends just west of Mallory Avenue, will be extended through to Bennett Street as part of the work, and a new connector road between Claremont Avenue and the Yale Avenue extension will also be built.
The redesigned second phase will construct a six- and seven-story mixed-use building featuring 310 residential units and 11,057 square feet of retail while building out the remainder of the garage parking spaces. The final phase will construct the tallest section of The Agnes, a seven-story mixed-use building with 78 residential units and 9,683 square feet of retail.
Fields Development Group will be bringing their amendments before the city's planning board during their July 21 meeting.
Related: