Home
Tags
Marchetto Higgins Stieve
Tag: Marchetto Higgins Stieve
A plan from Stonebridge Capital will add five set-back floors on top of a refurbished three-story building set to include 50 residences and ground-floor retail space.
Spitzer Enterprises was recently given the go-ahead to bring a 386-unit development to a half-acre parcel near Journal Square that will add a sizeable storefront to the corner of Summit and Sip avenues.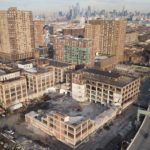 Several companies are bringing over 3,000 housing units, a 1.5-acre park, and more than 73,000 square feet of retail space to a post-industrial neighborhood near the Hoboken border.
Façade installation has begun at a 32-story tower, which is just outside Liberty State Park and will add 392 apartments and two large storefronts to the neighborhood.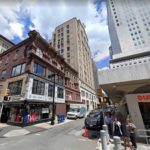 The Newark Landmarks and Historic Preservation Commission is expected to hear a plan associated with Paramount Assets that calls for bringing a major mixed-use development near Prudential's headquarters.
Jersey Digs has learned that a development firm associated with Panepinto Properties wants to bring a project with retail space and more than 130 residential units to the corner of Warren and Morgan Streets in Jersey City.
This 29-unit Downtown Newark development by a firm associated with Paramount Assets would sit between two of the company's other projects.
The future is now in Jersey City, where one development has a parking system that eliminates the human factor and leaves your seat right where you left it.