Home
Tags
Marchetto Higgins Stieve
Tag: Marchetto Higgins Stieve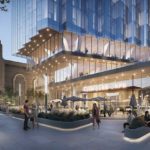 New York-based WRE Group is looking to add a high-rise to an existing building across the street from Jersey City's Journal Square PATH station.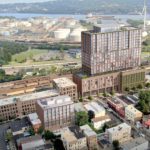 Developers are looking to add 286 units to the SilkLofts complex on Avenue E in Bayonne.
More than four years after plans surfaced for a mixed-use development along the Passaic River in Downtown Newark, we now know what the project is slated to consist of.
South Orange has seen a couple of developments constructed near its main train station over the last decade. Now, two new mixed-use projects in the Essex County village are under construction.
Almost 1,000 apartments, several storefronts, a plaza, and a new theater for Art House Productions are slated to transform a block not far from one of the city's PATH stations.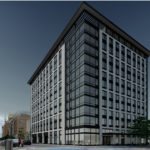 The southern end of a prominent Downtown Jersey City road could be gaining a new high rise.
A development set to include 169 rental units will become the tallest building in Bergen-Lafayette by a significant margin.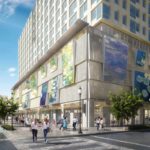 The Hoboken City Council could soon greenlight negotiations to bring a project to Clinton Street that includes five storefronts plus a 75,000-square-foot public works space.
The company is moving forward with a plan to redevelop their former headquarters into a 195-room lodging facility that would include a restaurant, offices, event space, and rooftop pool.
A prominent developer is looking to bring a mixed-use rental building to a Bergen-Lafayette property.