A Bergen-Lafayette property could soon be getting what would be the neighborhood's tallest building by a wide margin if a plan from a prominent developer moves forward.
An effort to revitalize several parcels of land at 262 Johnston Avenue has been in the works since last summer. Jersey Digs exclusively reported on a June 2020 resolution from the Jersey City Redevelopment Agency that designated FD Johnston Ave LLC as redeveloper of the property, which is currently home to a one-story industrial building.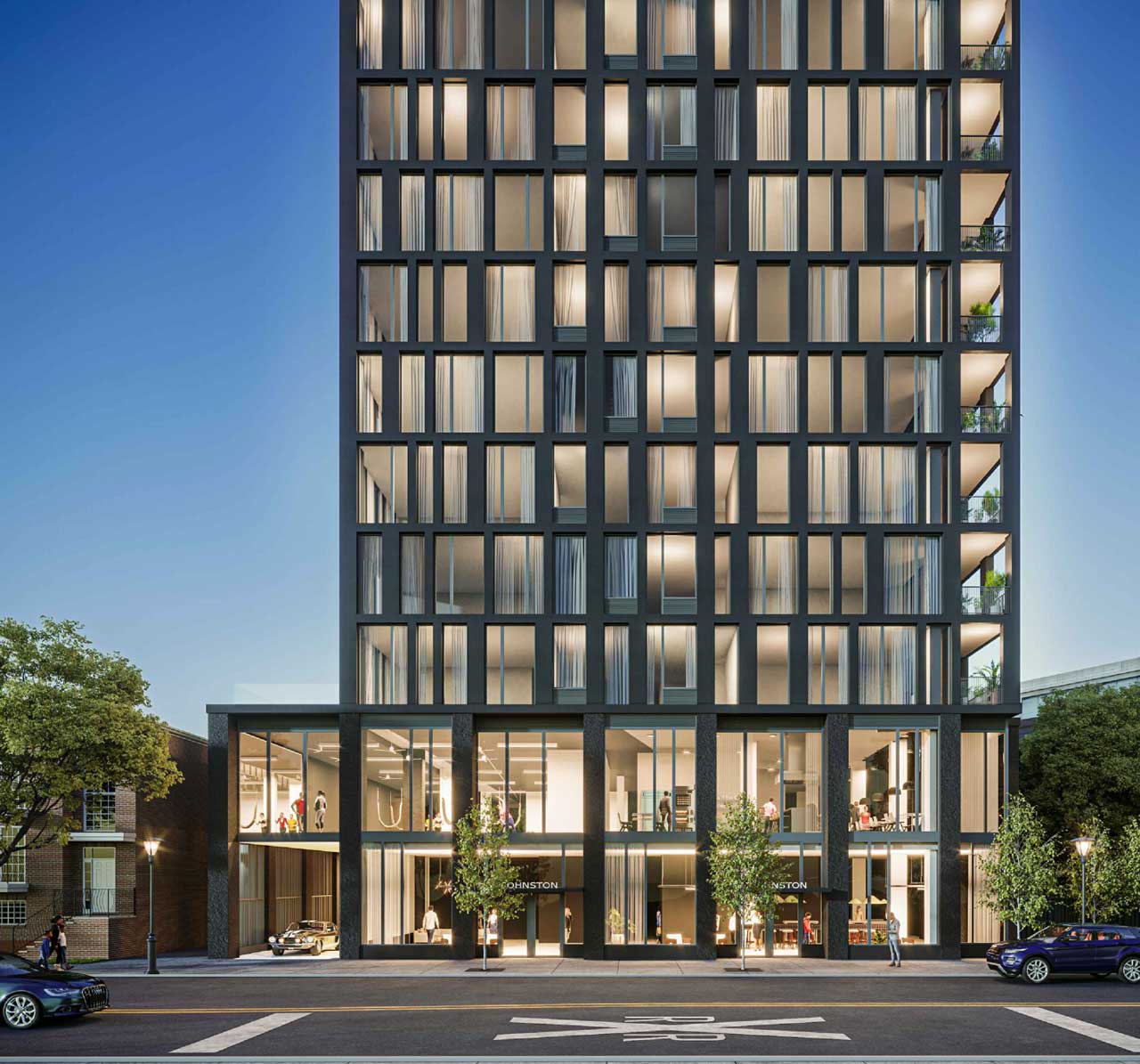 FD Johnston Ave LLC is a joint venture of Alpine Residential and Fields Grade Development. The latter has had a hand in several other new developments in the neighborhood including projects just a few blocks away at 100 Monitor Street and 95 Monitor Street.
Their latest endeavor ups the ante in terms of height for the area, as their proposal envisions a 24-story tower that tops out at 277 feet. Designed by Hoboken-based Marchetto Higgins Stieve, 262 Johnston Avenue is envisioned as a gateway building into Jersey City as it will be highly visible to drivers along I-78 if it moves forward.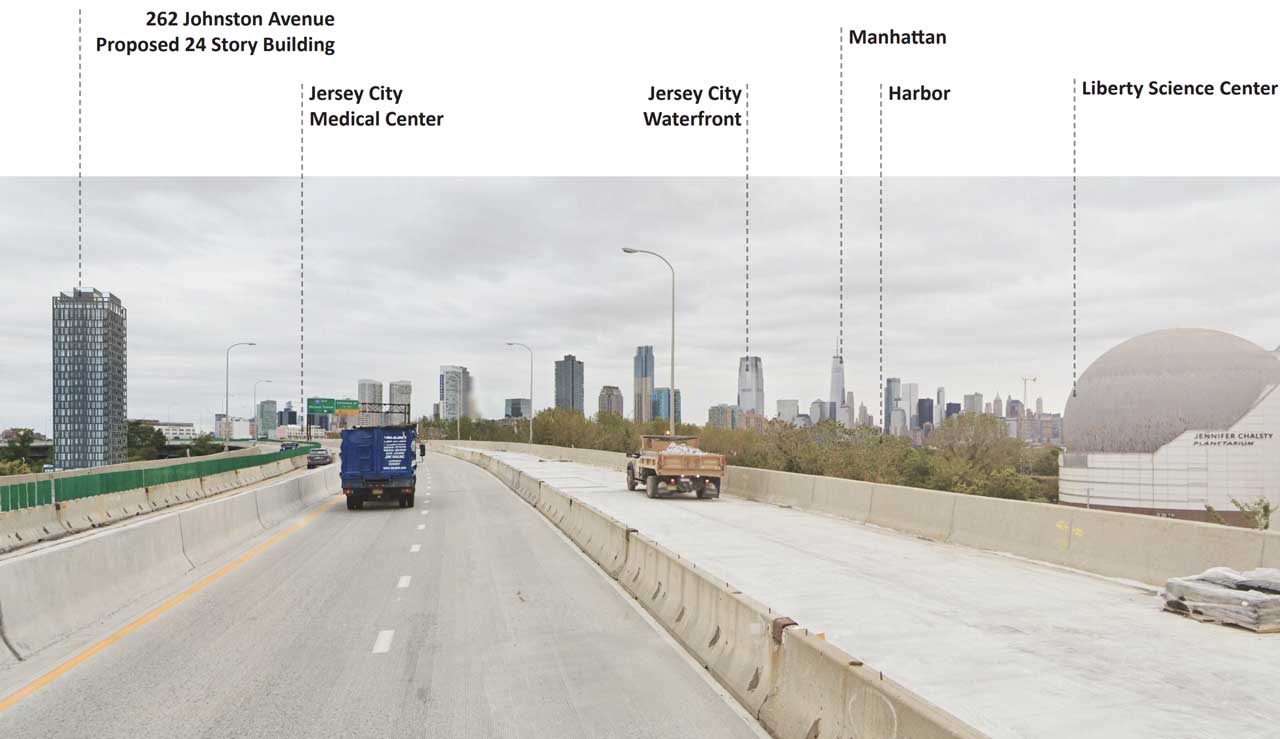 The exterior design of the building looks to draw inspiration from the rail and vehicle infrastructure bordering the neighborhood with a façade the includes metal panels, stone veneer, and glass wraps. The development would feature a two-story base with 10 parking units and 9,018 square feet of commercial space split between the first two floors.
The remaining slender tower would include a total of 169 rental units, breaking down as 23 studios, 104 one-bedrooms, 21 two-bedrooms, and 21 three-bedrooms. 6.5% of the development's apartments would be set aside as affordable housing per regulations in the Morris Canal Redevelopment Plan, with the moderate-income spaces consisting of seven one-bedroom residences and four two-bedroom units.
Amenities at the possible development include a roof terrace set to feature a glass-enclosed 4,000-square-foot indoor space plus an outdoor area with a pool. The eastern portion of the property would feature a landscaped section bordering I-78 and would house the entrance to the development's parking facility.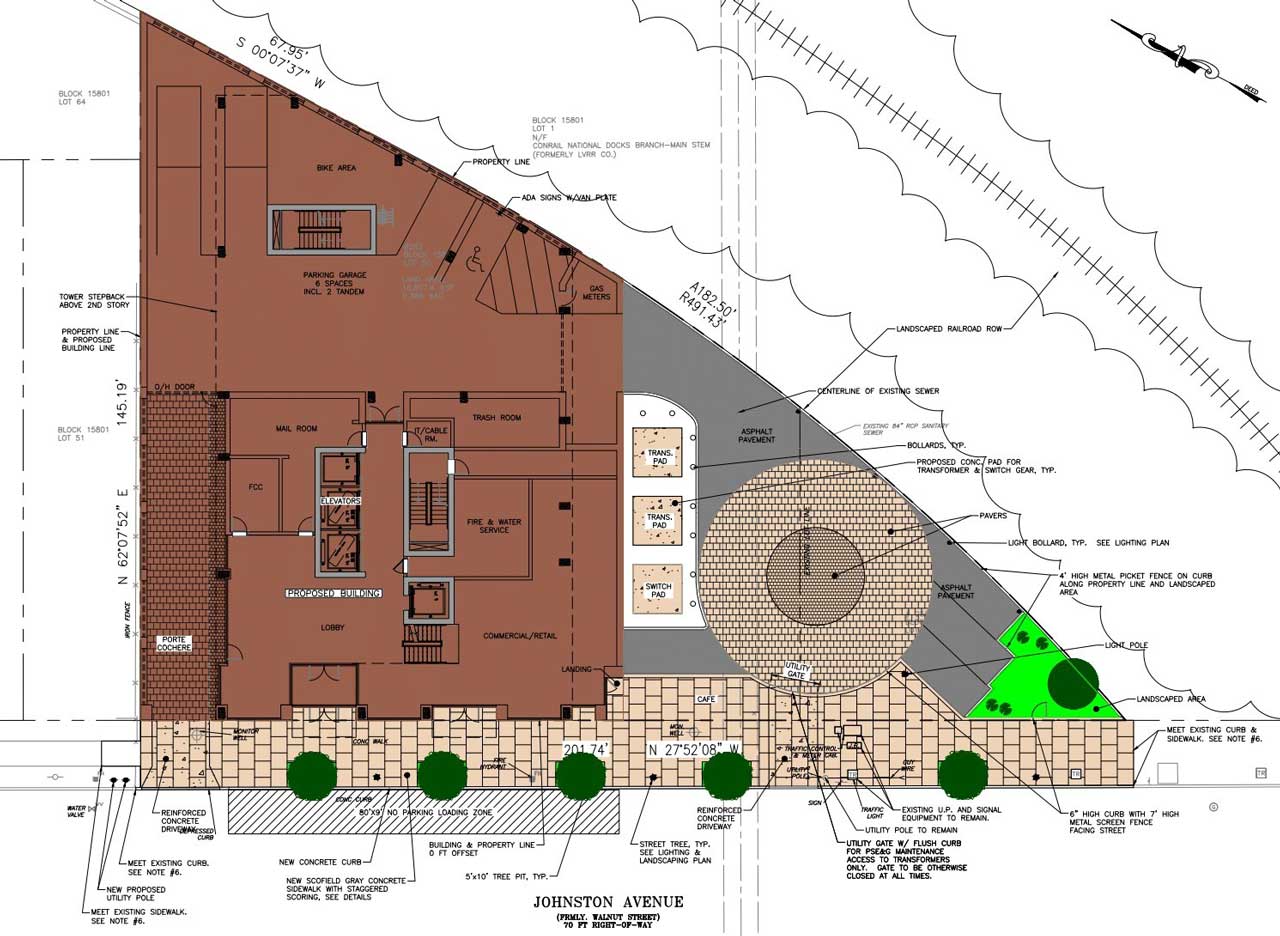 262 Johnston Avenue sits across the way from the Liberty State Park Light Rail station and is not far from the park itself. The proposal was submitted earlier this year to the Morris Canal Community Development Corporation and reviewed during a virtual meeting the group held last month.
The development does not appear to need any variances to move forward, but the city's planning board will still need to approve the proposal. A date when the board could hear the application has not been announced.