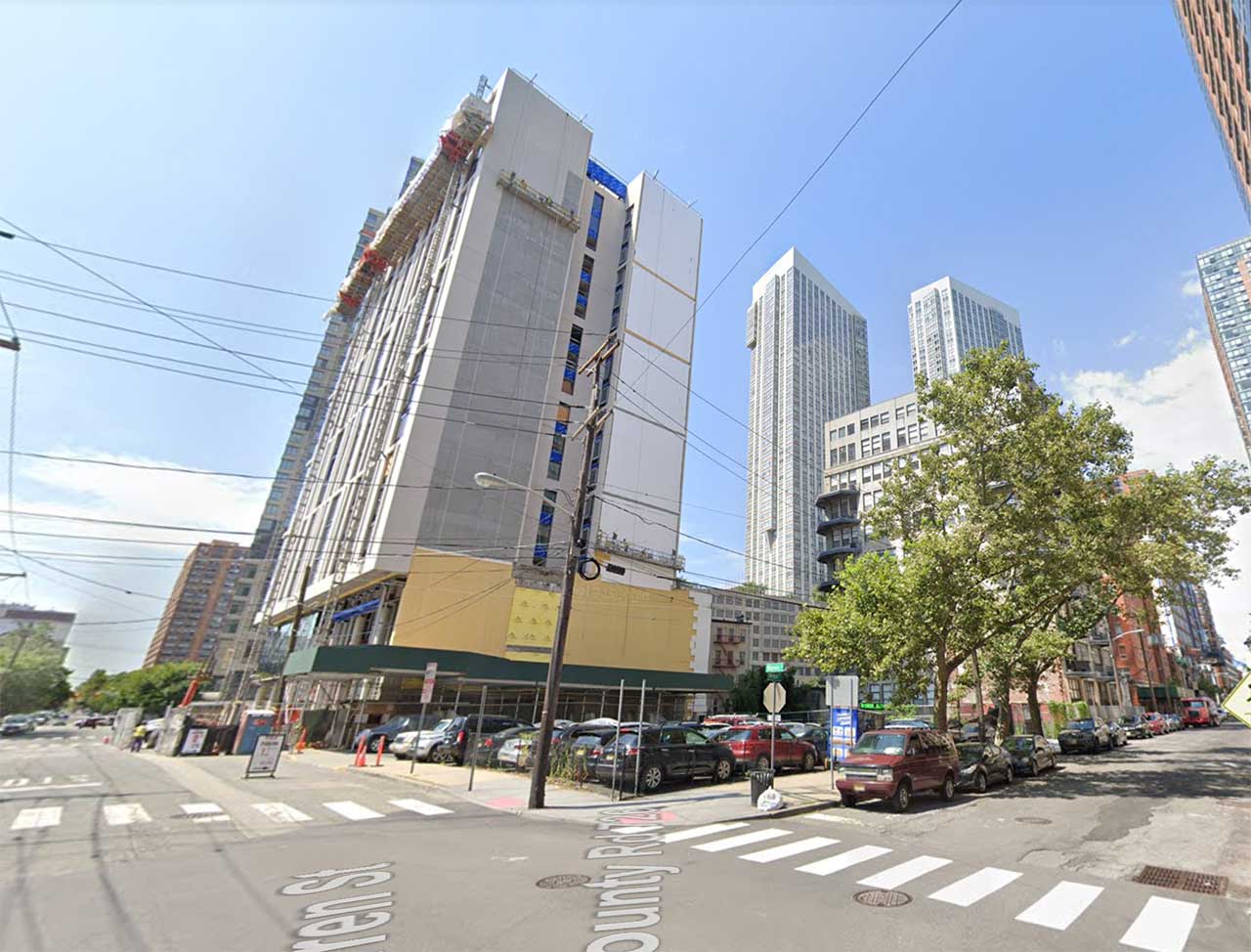 Another parking lot in Jersey City's Ward E could be replaced with a mixed-use building if a developer's proposal advances.
Through a public records request, Jersey Digs obtained copies of concept plans that were submitted to the Jersey City Redevelopment Agency (JCRA) for a project at 127, 129, and 131 Morgan Street.
The plans by Marchetto Higgins Stieve state that they were prepared for Panepinto Properties and refer to the development as "Warren & Morgan."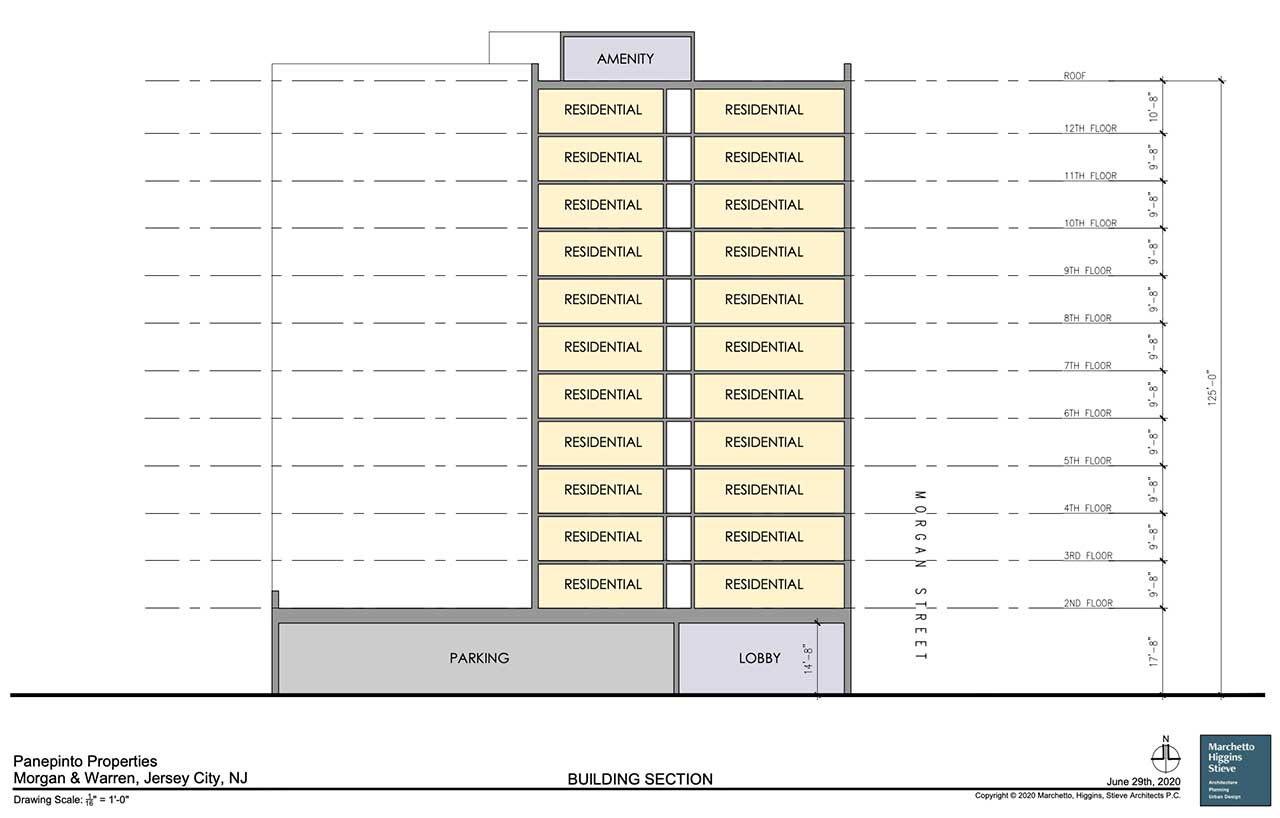 A project information sheet describes a proposal for a 12-story building with 1,540 square feet of retail space, 132 residential units, and "rooftop amenities" at the site, which is located within the Powerhouse Arts District Redevelopment Plan Area. There would be 44 studios, 66 one-bedroom units, and 22 two-bedroom units, according to the document.
A total of 41 parking spaces would be included.
The JCRA Board of Commissioners passed a resolution during its September meeting designating Powerhouse, LLC as the redeveloper of the three parcels, with all present commissioners voting in favor. Although the concept plans state that 132 residential units are in the works, the resolution mentions plans for a "rental apartment building with 117 market rate and 14 affordable housing units."
Municipal tax filings state that Colomba Falco owns 131 Morgan Street while Copal Realty, Inc. of Union City owns 127 and 129 Morgan Street. Much of the site has long consisted of a private surface parking lot.
The premises are situated in a once-industrial neighborhood that has seen a massive increase in development over the last decade in particular, with nearby completed projects like Modera Lofts, 10 Provost Street at Provost Square, Canopy by Hilton Jersey City Arts District and The Lively along with others like 107 Morgan Street that are in the works.
Related: