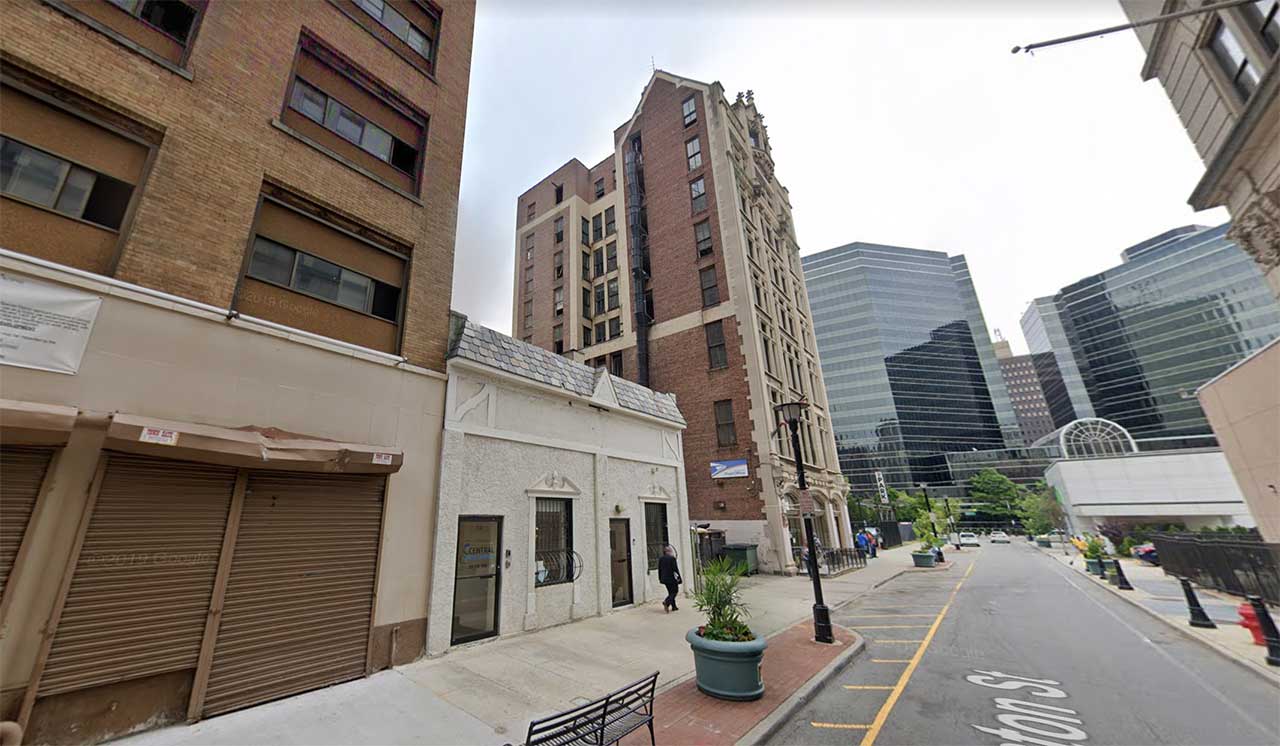 A one-story building on the block that runs between Prudential's Broad Street headquarters and the Mulberry Street entrance to the Gateway Center in Downtown Newark could be replaced with a mixed-use development.
Two applications involving 34 Clinton Street have been filed with the City of Newark by a firm simply named 34 Clinton, LLC. One application calls for a $50,000 demolition of the existing commercial building on the premises. The other application mentions that a seven-story building with 29 apartments is proposed.
"The existing foundation walls, the footings and framing are designed for a one-story building only," an August 24 letter from Stuart M. Kovacs P.C., LLC that was released by the City of Newark mentioned. "The existing framing and foundation structure is inadequate in design and would not be able to support the proposed 7 story building. Nothing can be reused or salvaged."
The development would also include first floor retail space and amenities along with a roof terrace. The $7 million project has an estimated completion date of September 2021, according to the latter application.
Marchetto Higgins Stieve is listed as the project architect while Reliance Construction, LLC is listed as the contractor.
Given the site's location within the Four Corners Historic District, the Newark Landmarks and Historic Preservation Commission is scheduled to hear both applications during a Zoom meeting on Wednesday, September 2 at 6:00 p.m.
Municipal tax filings show that 34 Clinton, LLC is registered out of the same address as Paramount Assets. Both applications include Paramount Assets email addresses and the letter from Kovacs is addressed to Paramount Assets Director of Development Joe Alesso.
The property at 34 Clinton Street is sandwiched between the Baldwin Building at 30-32 Clinton Street and the Eclipse Building at 36-40 Clinton Street. Both buildings are the subject of previously announced development plans that also involve Paramount Assets. A rendering that was released by the municipal government highlights the three adjacent projects.
Note to readers: The dates that applications are scheduled to be heard by the Newark Landmarks and Historic Preservation Commission and other bodies are subject to change.
Related: