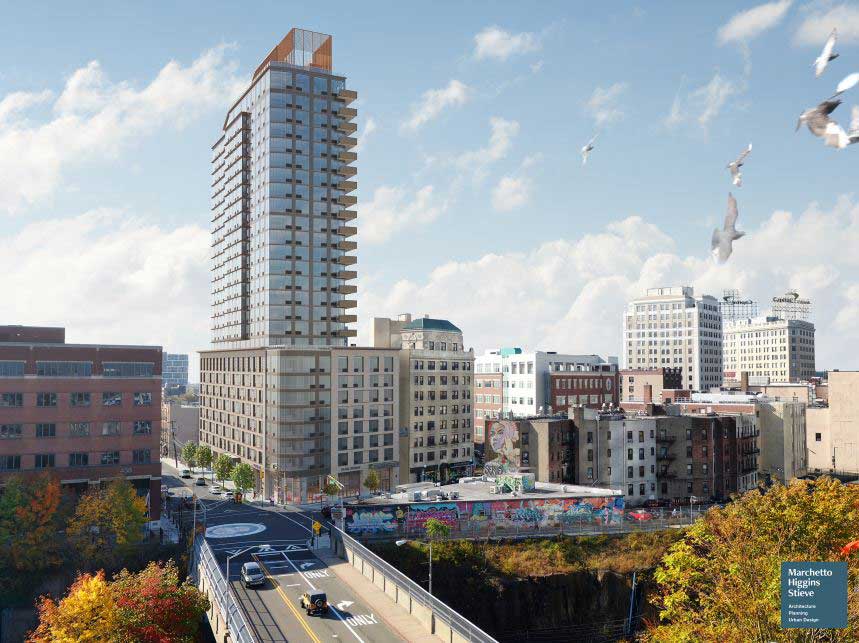 Fresh off news that Kushner Companies' One Journal Square will be breaking ground in the spring, another major player in the New York City real estate scene has secured approvals to develop a half-acre parcel just a few blocks away.
Back in November, we broke the news about a proposal that would bring major changes to several properties at 415-435 Summit Avenue. The land is controlled by a subsidiary of New York-based Spitzer Enterprises, which is partially managed by former New York Governor Eliot Spitzer.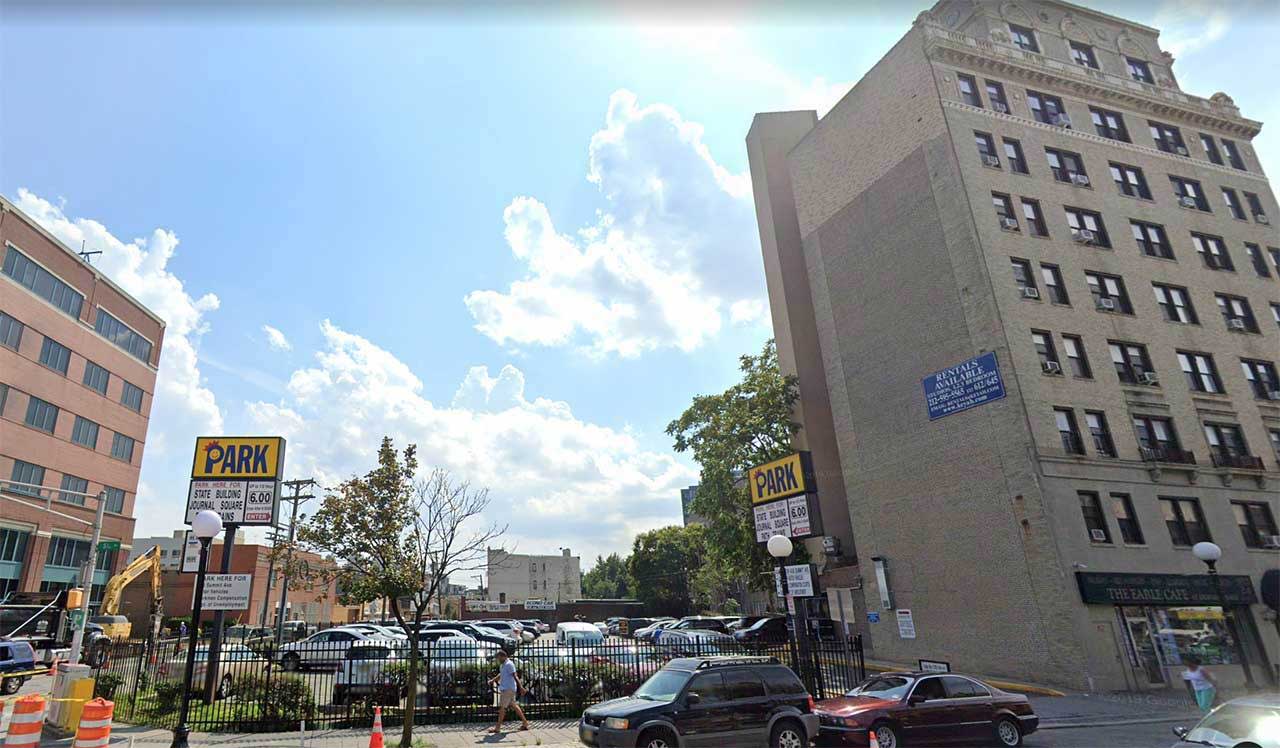 Spitzer served as New York's Attorney General for seven years and later occupied the Governor's mansion until his 2008 resignation amid a prostitution scandal. His company has remained busy in the region, recently completing a three-tower mega development in Brooklyn near the Williamsburg Bridge.
Spitzer Enterprises' first Jersey City development was approved by the planning board during their January 5 meeting. Designed by Hoboken-based Marchetto Higgins Stieve, 425 Summit Avenue is set to top out at 275 feet and will feature large windows and an exterior that utilizes cream-colored brick, cement, and stone components.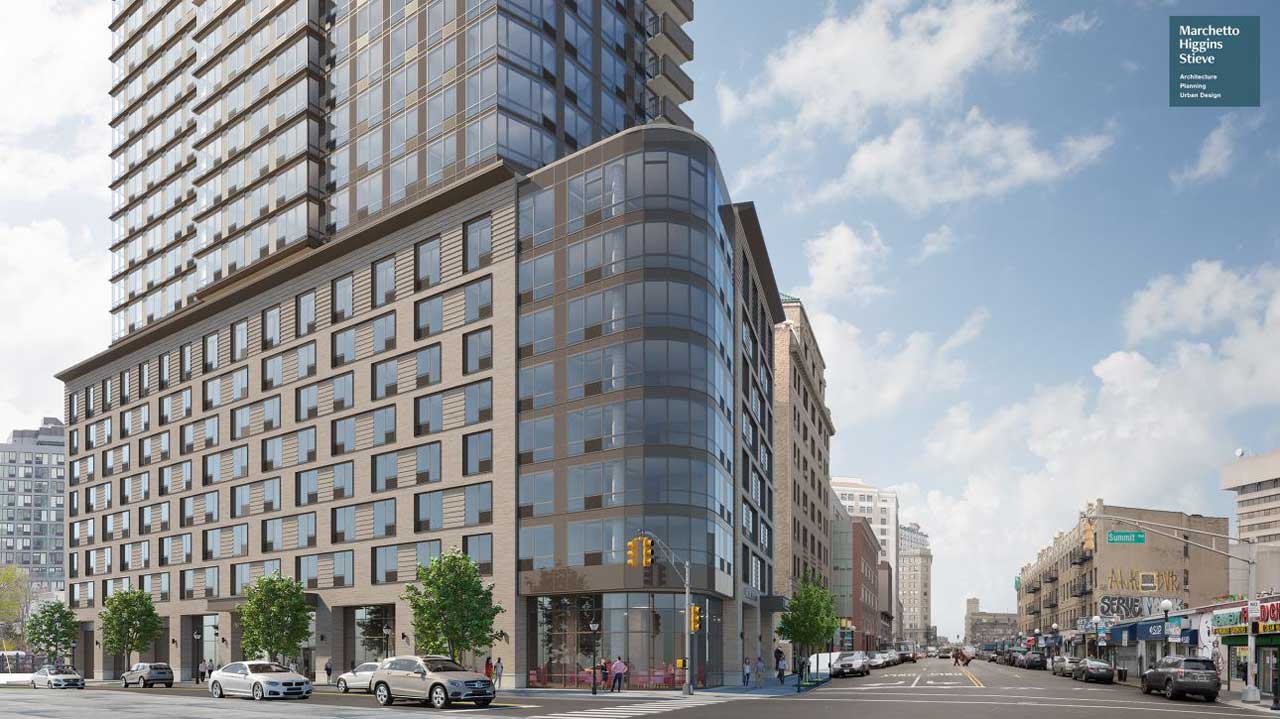 A partial curtain wall system will be used at the project, which will consist of an eight-story portion followed by a tower to be set back from the building's base. The ground floor of 425 Summit Avenue will include two storefronts; the first will run 3,663 square feet at the corner of Summit and Sip avenues and a separate 771-square-foot retail spot would run along Summit Avenue.
The development includes 386 units that skew toward smaller living spaces, breaking down as 146 studios, 182 one-bedrooms, 39 two-bedrooms, and nine three-bedroom spaces. None of them will be set aside as affordable housing, but select units will feature balconies and the building's eighth-floor setback allows some outdoor terraces to be included on the ninth floor.
51 parking spaces and room for 200 bicycles are included in the plans, as is 2,620 square feet of amenity space on the second floor. The development's 26th floor will feature both a 1,422-square-foot outdoor lounge and an additional 2,292 square feet of indoor amenity space, while the roof includes another 885 square feet of outdoor amenities plus a green roof system.
Other amenities at the development will include a golf simulator, pet spa, and office or conference spaces. The project was granted three variances by the board during approval, the most significant of which was for one extra floor and ten more feet in height than what is allowed. A groundbreaking date for the project has not yet been announced.