A Newark real estate company that has acquired multiple properties and proposed several developments in the city in recent years is now envisioning a major project along the Halsey Street corridor, but the plans could cause a group of buildings to be torn down.
An application submitted by Drew Vagts to the Newark Landmarks and Historic Preservation Commission describes plans for the demolition of 27 Academy Street, 29-31 Academy Street, and 138 Halsey Street in the Four Corners Historic District. The application states that a 13-story residential and commercial building is planned and that the project's estimated completion date is January 1, 2023.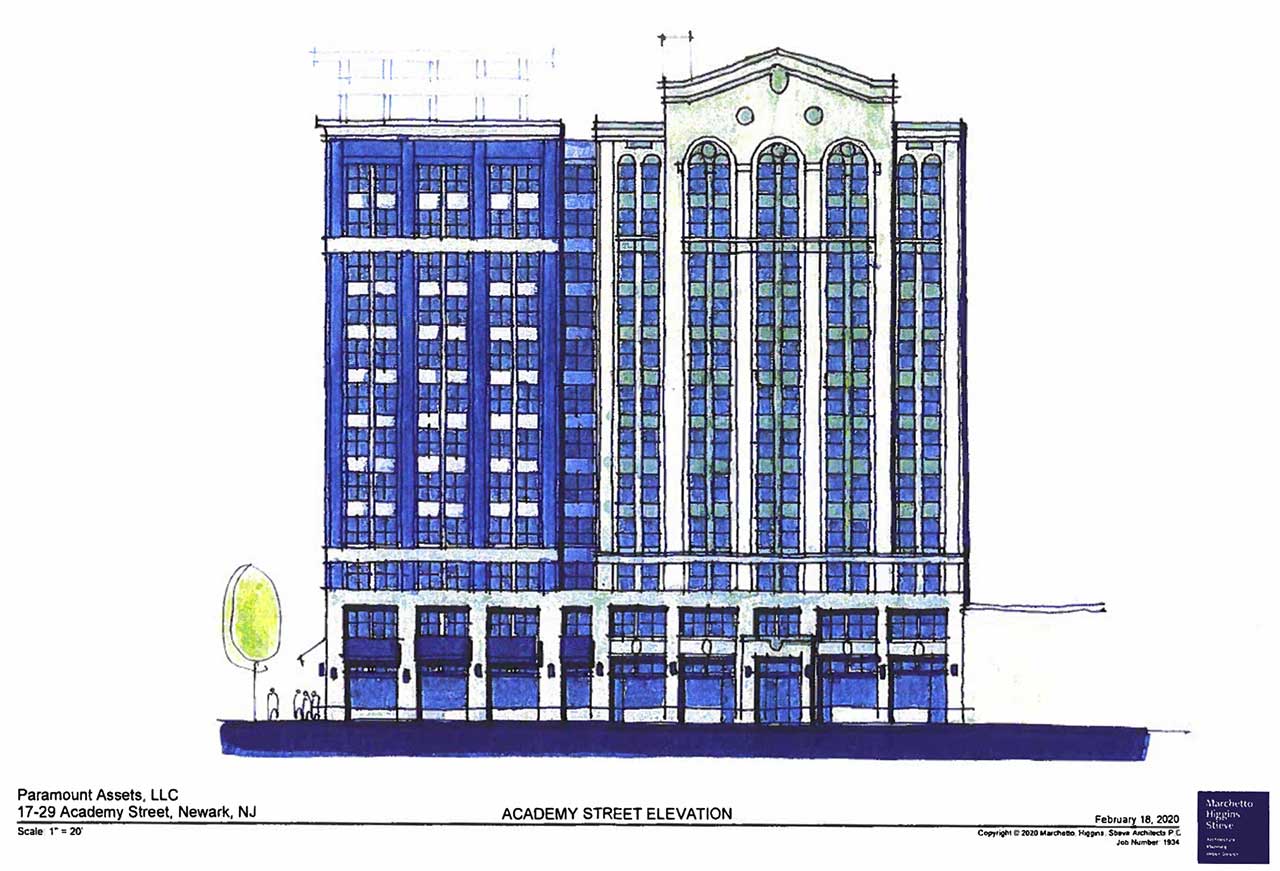 The commission is scheduled to hear this application during its next virtual meeting, which will be held this Wednesday, October 7.
Site plans for the development from Marchetto Higgins Stieve that were published by the City of Newark show that there would be 10,650 gross square feet of retail space and 192 residential units, including studios, one-bedroom units, and two-bedroom units. No parking would be included.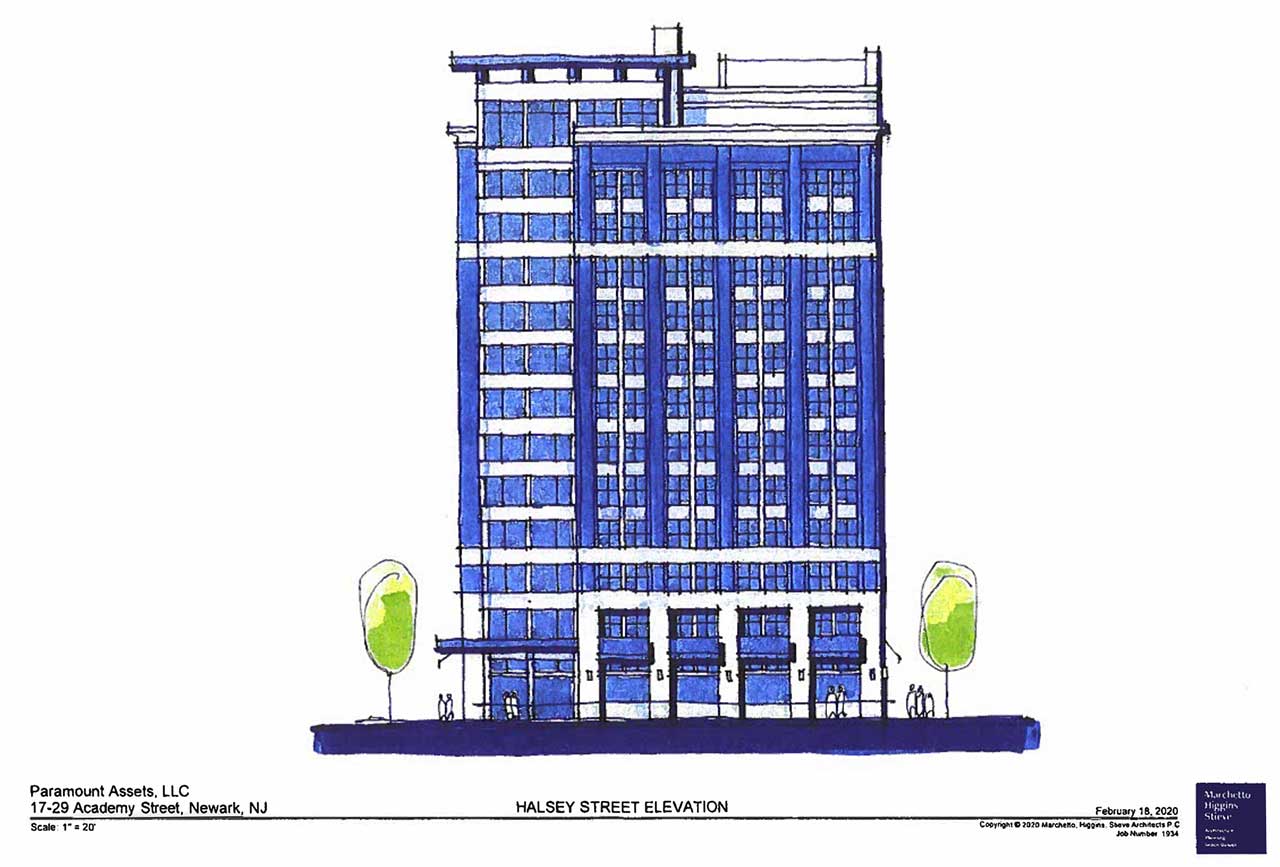 The plans, which date back to February, illustrate that the new building would be situated alongside the existing Academy Building and state that the "building strategy" would be "proposed building as combined building."
Vagts is listed in documents released by Newark's municipal government as the approvals coordinator for Paramount Assets, the company that acquired the Academy Building last year. Paramount Assets is also named in the Marchetto Higgins Stieve site plans.
The site is located near Prudential's headquarters and has frontage on Raymond Boulevard, Halsey Street, and Academy Street.
The National Park Service's Four Corners Historic District registration form says that the four-story buildings at 27 and 29-31 Academy Street were both built around 1890.
The form states that 27 Academy Street, also known as the Krimke Building, is "one of the earlier commercial buildings in the area" and "represents the four story commercial building type which once dominated this streetscape." Meanwhile, it says that 29-31 Academy Street is "a good example of late nineteenth-century eclecticism."
The Krimke Building includes a Masala Cafe location while the neighboring building has contained the Joy Joy clothing store. The 138 Halsey Street property, which was mentioned in the application but not in the meeting agenda, includes the "wide styles shoes" ghost sign and businesses such as Wig World and Taqueria Los Güeros.
The commission's meeting will begin over Zoom at 6:00 p.m.
Note to readers: The dates that applications are scheduled to be discussed by the Newark Landmarks and Historic Preservation Commission and other governing bodies are subject to change.
Related: