Over the last decade and a half, South Orange has seen multiple development projects constructed near its main train station, including The Avenue, The Gateway, and Third & Valley. Now, crews are working to bring two additional mixed-use complexes to the Essex County village.
Along South Orange Avenue, Vose Avenue, and Taylor Place, a five-story development that will take up a sizable chunk of South Orange's downtown is starting to get off the ground. When completed, the complex will include 111 residential units, roughly 12,000 square feet worth of retail space, close to 10,000 square feet of office space, and parking, according to a notice of hearing.
Renderings from Marchetto Higgins Stieve that were released by the Township of South Orange Village show that most of the units will include two bedrooms each, but that some one-bedroom units and a few three-bedroom units are planned as well.
This project was previously approved, but developer Vose Avenue Apts. Urban Renewal, LLC is scheduled to return to the South Orange Planning Board on July 7 to seek amended preliminary and final site plan approval, the notice says. The West Orange-based company is looking to adjust the facade of the building so that the stepback would no longer be atop the second floor.
Before demolition took place, several buildings that were once home to businesses such as Blockbuster Video, Boccone South, Indulgence Day Spa, Love & Yogurt, Cafe Arugula, and Gruning's Ice Cream stood at the site.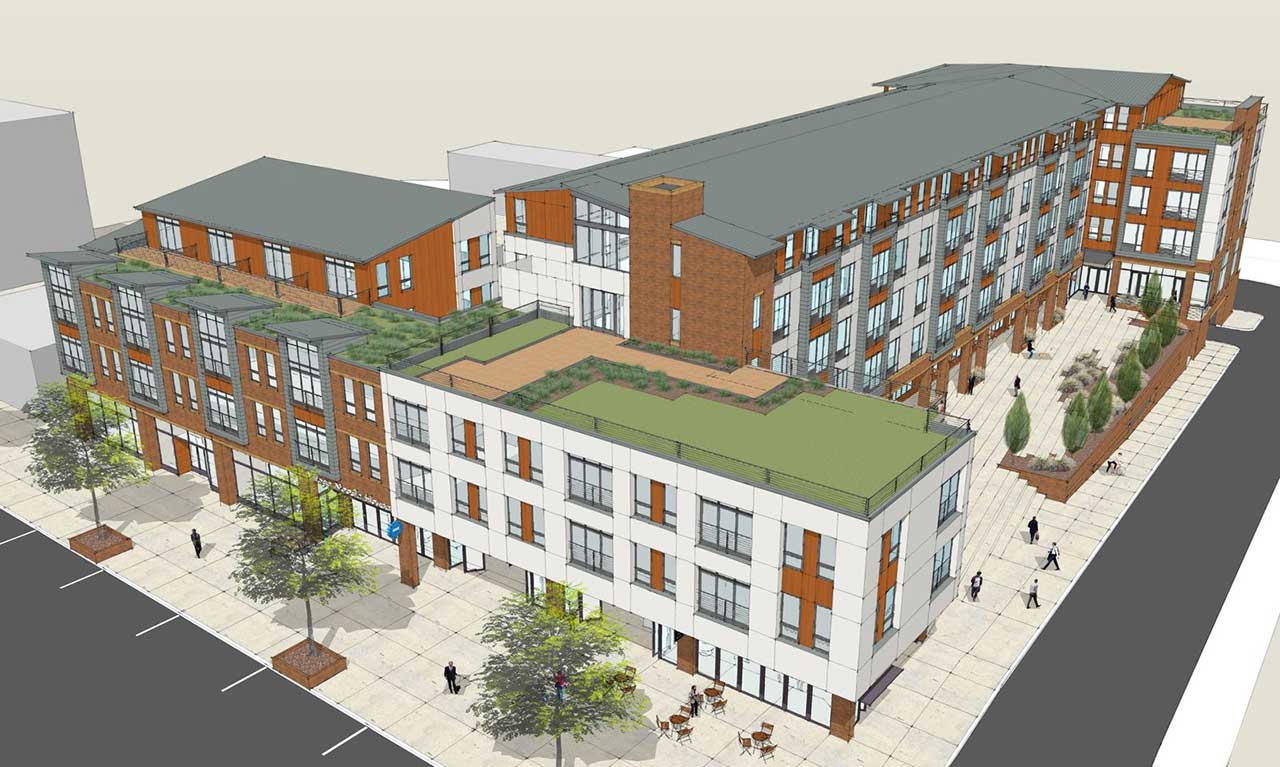 Several blocks away, a development known as Village Commons is in its early stages of construction. Village Commons will consist of retail and restaurant space along with 106 apartments, some of which will be live/work units, according to the website of architecture firm Haley Donovan.
This project at 209 Valley Street and several adjacent properties on Fourth Street is being developed where Monty Motors, its predecessor Beifus Motors, and multiple houses used to stand. Redevelopment was first proposed for the premises more than five years ago.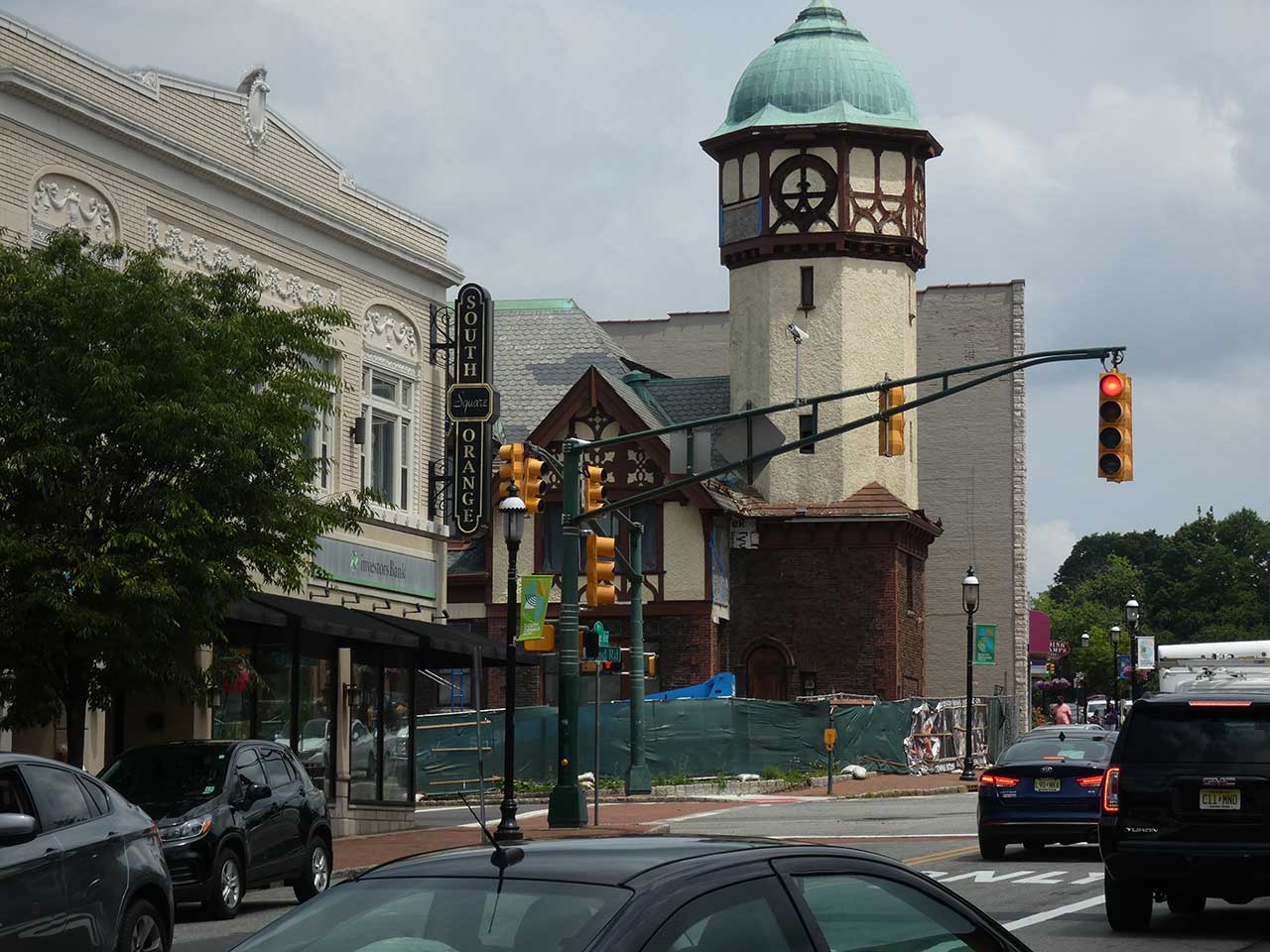 In addition to these two buildings, work is still advancing on the long-awaited redevelopment of Village Hall. This project, which has been in the works for close to a decade, involves turning the building at the corner of Scotland Road and South Orange Avenue into a restaurant and bar called the Rossiter and Wright Tavern and the Pump House Biergarten, according to the website of developer Landmark Venues.
Note to readers: The dates that applications are scheduled to go before the South Orange Planning Board and other commissions are subject to change.