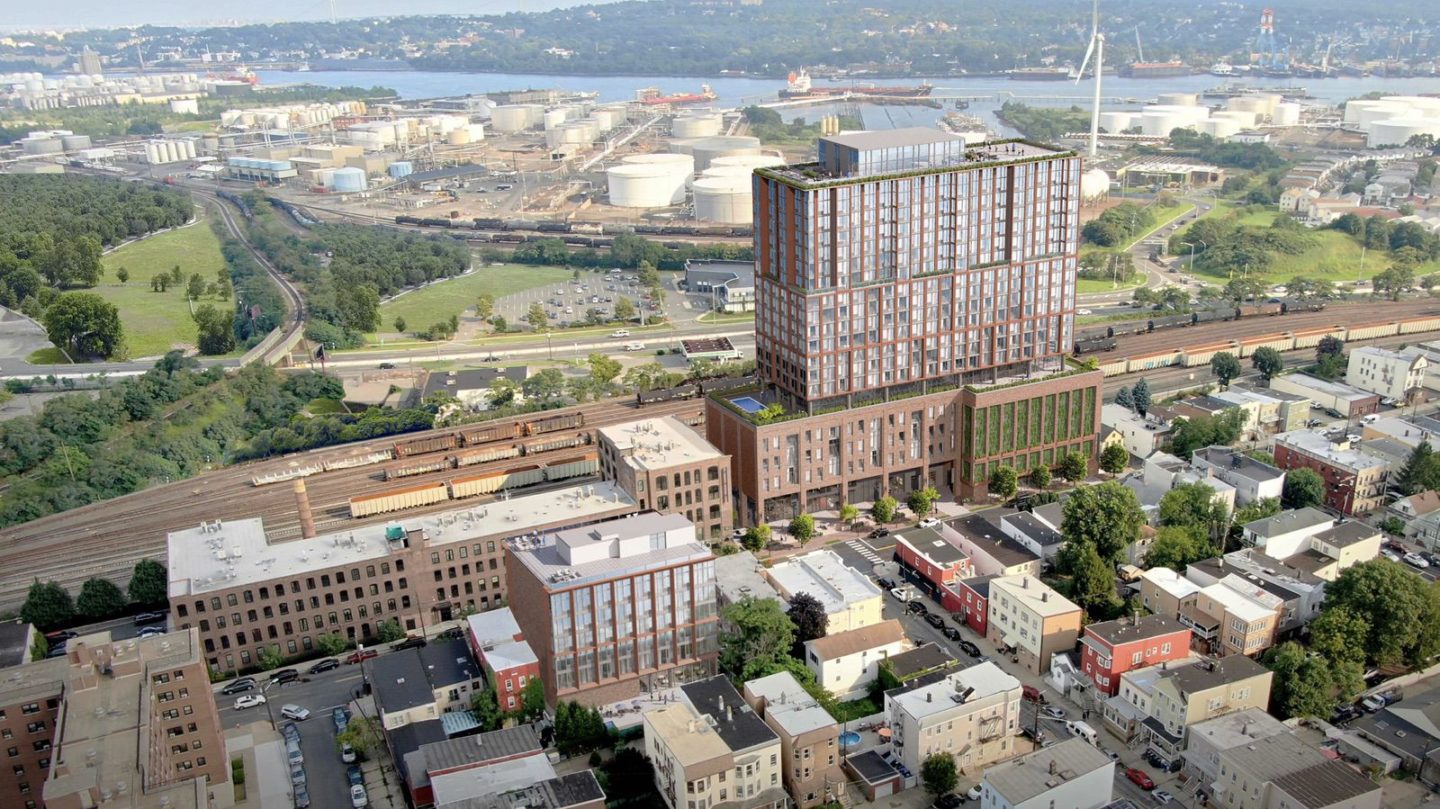 A Midtown Manhattan developer is set to go before planning officials in Bayonne this week to seek permission to construct new six-story and 18-story buildings a few blocks away from the 22nd Street Hudson-Bergen Light Rail stop.
Representatives for AMS Equities, LLC are due to appear before the Bayonne Planning Board this Tuesday, January 11 at 6:00 p.m. at City Hall in connection with their request for preliminary, final major site plan, and minor subdivision approval for the next phases of SilkLofts complex.
No variances are being sought.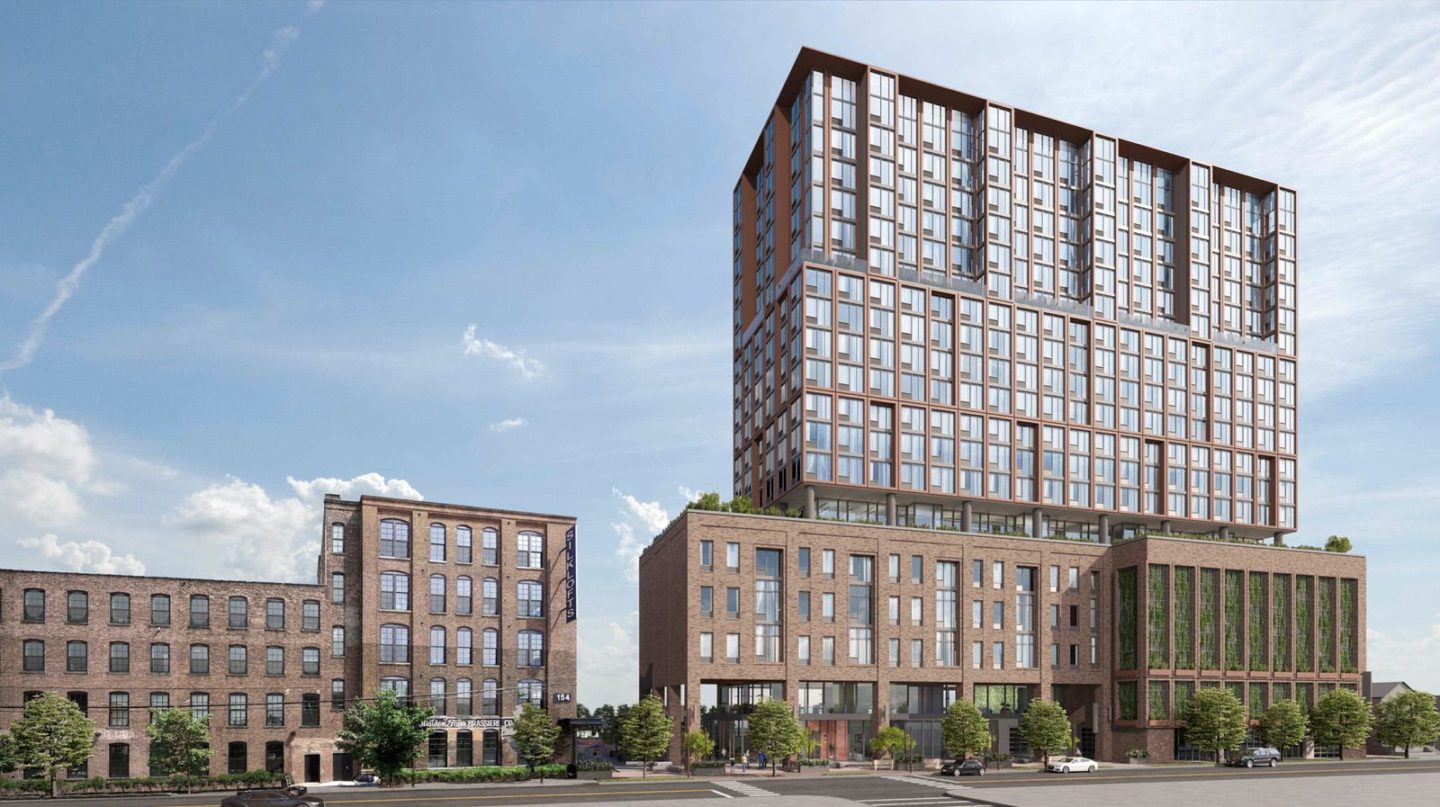 The company's plans call for the 18-story building to rise at 134-136, 138, and 140 Avenue E. This project would include 250 residential units, 1,975 square feet of commercial space, 389 parking spaces, and a public plaza, according to a January 7 report by Consulting City Planner Malvika Apte.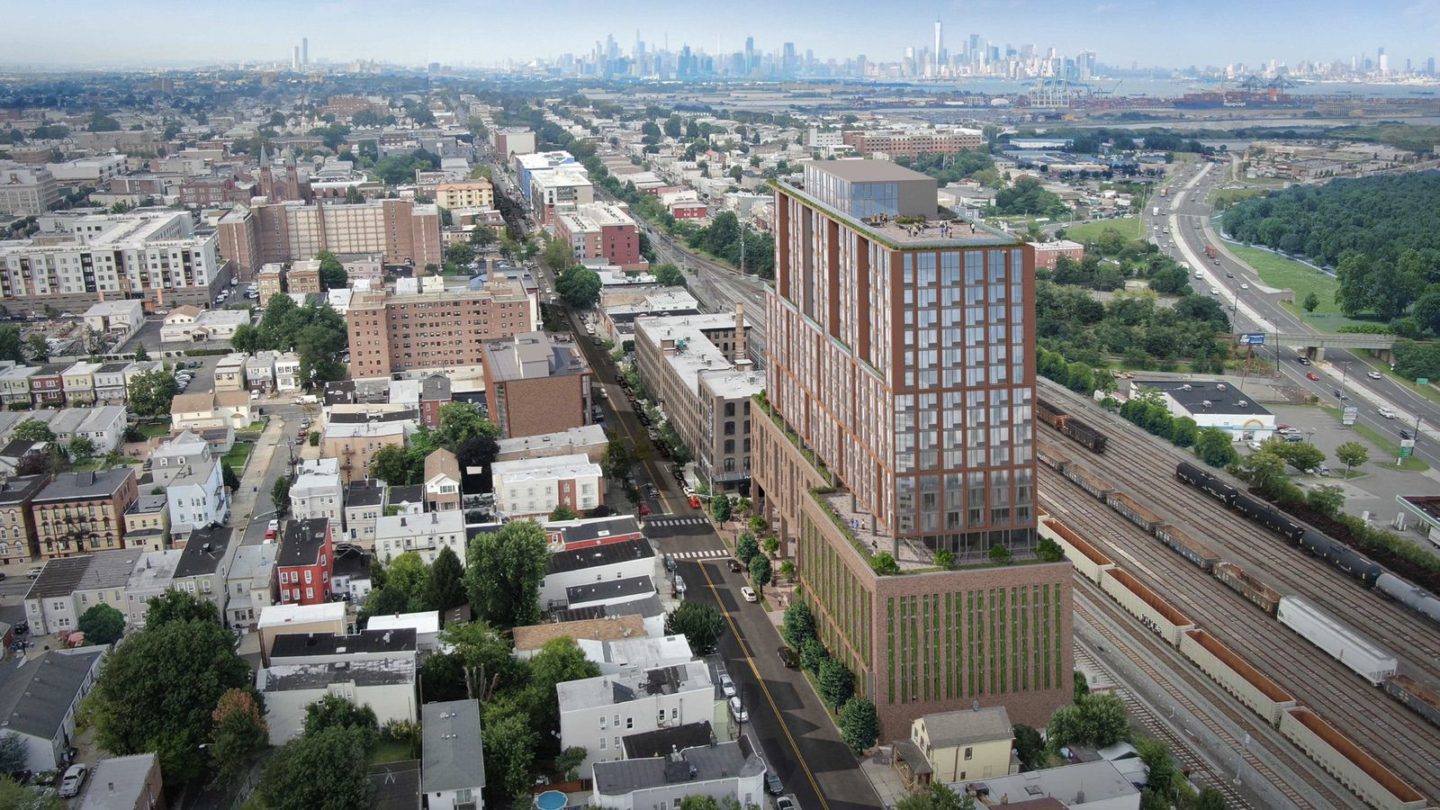 Renderings from Marchetto Higgins Stieve that were released by Bayonne's municipal government show that the high-rise would have a five-story base with an exterior appearance that would be similar to that of the existing SilkLofts adaptive reuse project to its north.
A terrace with an outdoor pool would be located on part of the sixth floor atop this base while the building would also include a large rooftop deck.
Meanwhile, the six-story development would be situated diagonally across the street at the site of a parking lot at 157-163 Avenue E and include 36 residential units and 25 parking spaces.
An ownership disclosure statement that was published by the City of Bayonne associates AMS Equities, LLC with Michael, Ariel, and Raphael Mitnick along with Abraham Abadie.
Note to readers: The dates that applications are scheduled to be heard by the Bayonne Planning Board and other commissions are subject to change.