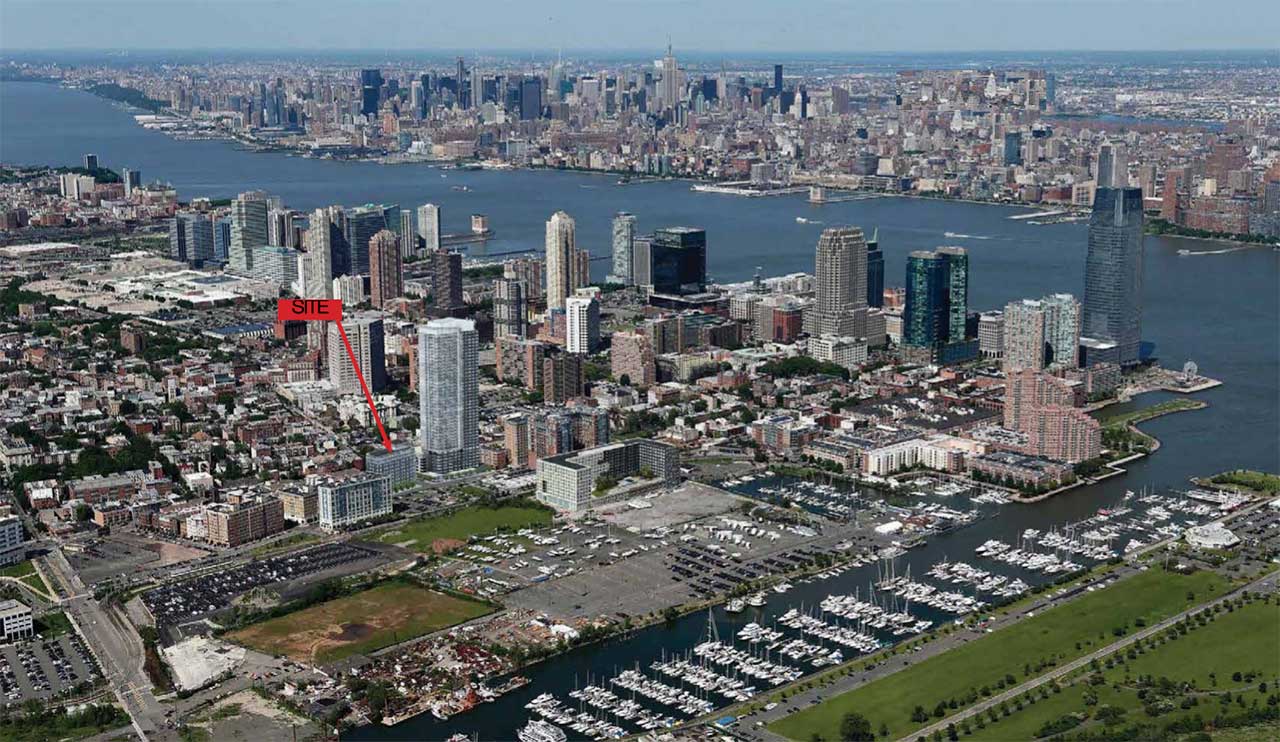 The southern end of a prominent Downtown road could be gaining a new high rise if a proposal that has been in the works for over a year gains final approval.
Last April, Jersey Digs reported on a scheme that would revitalize about half an acre of land at 221 Grove Street. The address is the last portion of a property that housed the Jersey City Boys and Girls Club for decades before it was moved to a nearby building as part of a redevelopment deal.
The Jersey City Redevelopment Agency's Board of Commissioners approved a resolution last year officially designating a firm called One Grove Property LLC as redeveloper of the site. It is now owned by a subsidiary of New York-based Strategic Capital, who have proposed a lifestyle-oriented residential development that hopes to activate the lower portion of Grove Street.
Initial plans for the development called for 148 units, but that total has grown under the latest proposal. Dubbed One Grove, the project now calls for 198 residential units broken down as 51 studios, 104 one-bedrooms, 39 two-bedrooms, and four three-bedrooms.
Designed by Hoboken-based Marchetto Higgins Stieve in conjunction with New York's Archilier Architecture, the revamped development would now consist of a 12-story structure plus a mezzanine level that rises 139 feet. The ground level of the project would feature a garage with 80 parking spaces that utilizes a triple-stacker system plus a 975-square foot retail space along Grove Street.
The remainder of the first floor would include a 1,604-square foot co-working space and 110 bicycle parking spaces. Other perks slated for the development include over 2,500-square feet of amenity space split between two portions of the building and a 12th-floor common terrace set to span 1,424-square feet.
The One Grove proposal falls along the border of Paulus Hook and Liberty Harbor, both of which have seen sizable growth in recent years. The newly renovated Morris Square Park sits diagonally across from the property and the soon-to-open Cavany Foods is across the street.
Strategic Capital will be asking for deviations related to parking, height, and signage to move One Grove forward. The proposal is scheduled to be heard by the planning board during their May 4 meeting, which begins at 5:30 p.m. and will be held virtually on Zoom.