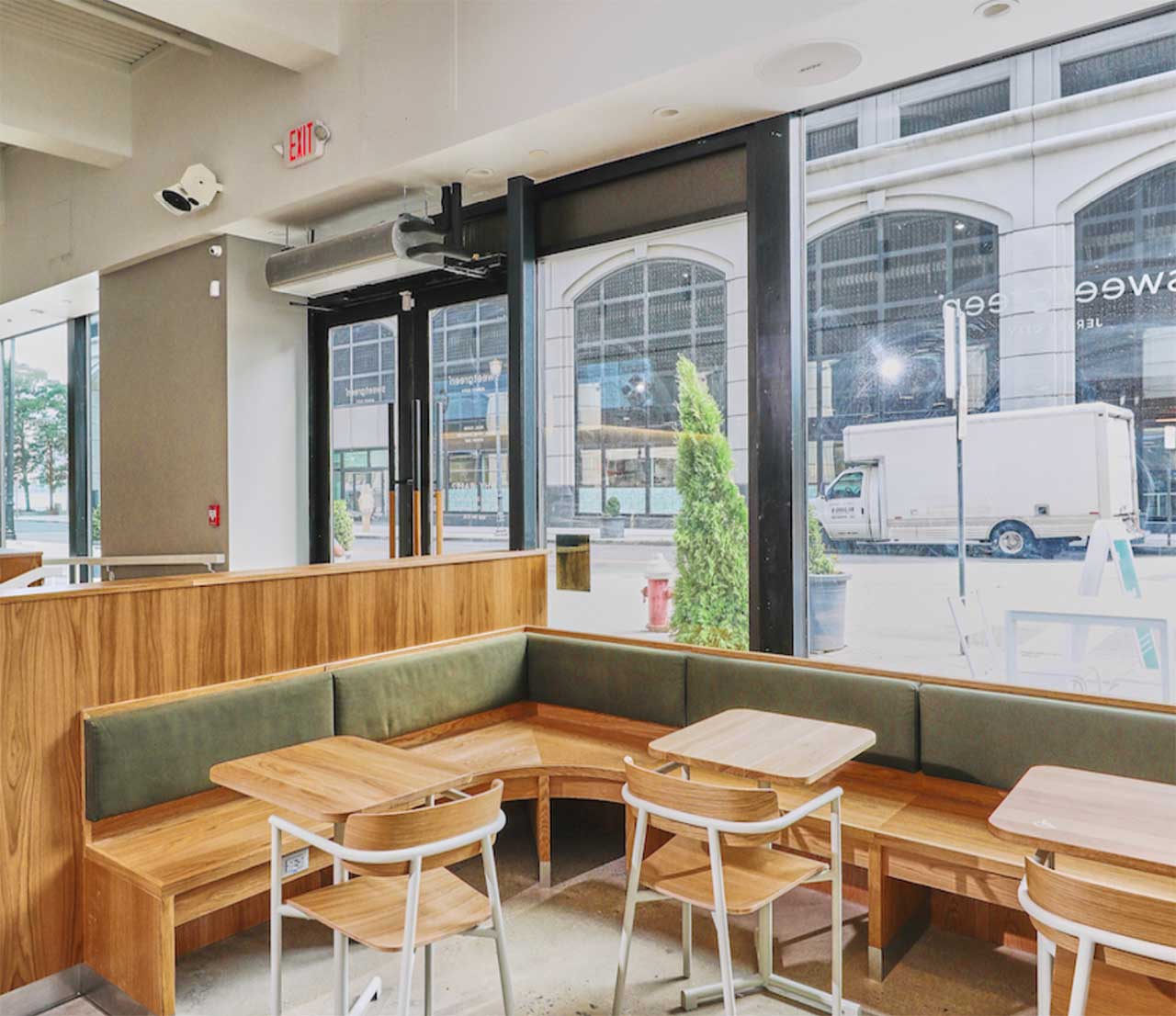 A popular salad chain that sports a seasonal menu is set to inject some additional life into the Exchange Place food scene by opening their first Garden State location on August 12.
Last December, we broke the news about Sweetgreen bringing their health-conscious restaurant to 90 Hudson Street. The company was first founded in Washington D.C. back in 2007 and relocated to the Los Angeles area nine years later.
The chain operates about 100 stores throughout the country and although Sweetgreen restaurants can be found throughout Lower and Midtown Manhattan, there are currently no locations in New Jersey. The company's Jersey City spot hosted a preview over the weekend and vows to strictly follow all state-mandated risk and safety guidelines as they open amid COVID-19 restrictions.
Sweetgreen has been providing meals to hospital workers amid the pandemic through their Impact Outpost Fund and announced earlier this week that they will donate one meal for every customer purchase on opening day towards Jersey City's York Street Project and Black Lives Matter's Jersey City Chapter.
The company's Jersey City outpost will be open for pick-up and in-person takeout for the time being. Customers are encouraged to download Sweetgreen's mobile app, which streamlines the ordering process. The restaurant's hours will run from 10:30 a.m. to 8 p.m. daily.
In terms of what patrons can expect from Sweetgreen, the chain is heavily involved in every step of the produce supply chain and works with partners and farmers they know and trust. Their food is made from scratch every day and their menu includes several seasonal options on a rotating basis.
Salads are the star at Sweetgreen and include options like kale caesar, garden cobb, guacamole greens, or a green goddess avocado salad with black lentils, chickpeas, roasted sweet potatoes, beets, and other veggie goodness. The restaurant also serves warm bowls of chicken pesto parm or fish taco varieties and plates of chicken chimichurri, hot honey chicken, or herby fish and rice round out their menu.
Sweetgreen joins a neighborhood where the retail landscape has grown significantly over the past few years. A CVS and Row House facility recently opened in the nearby 70 Hudson Street building and Yaso Tangbao started operating at 30 Hudson Street earlier this year. Hyatt House's 2017 opening saw a rooftop restaurant added to the scene while Bluestone Lane took up residence in the area late last year.
Related: