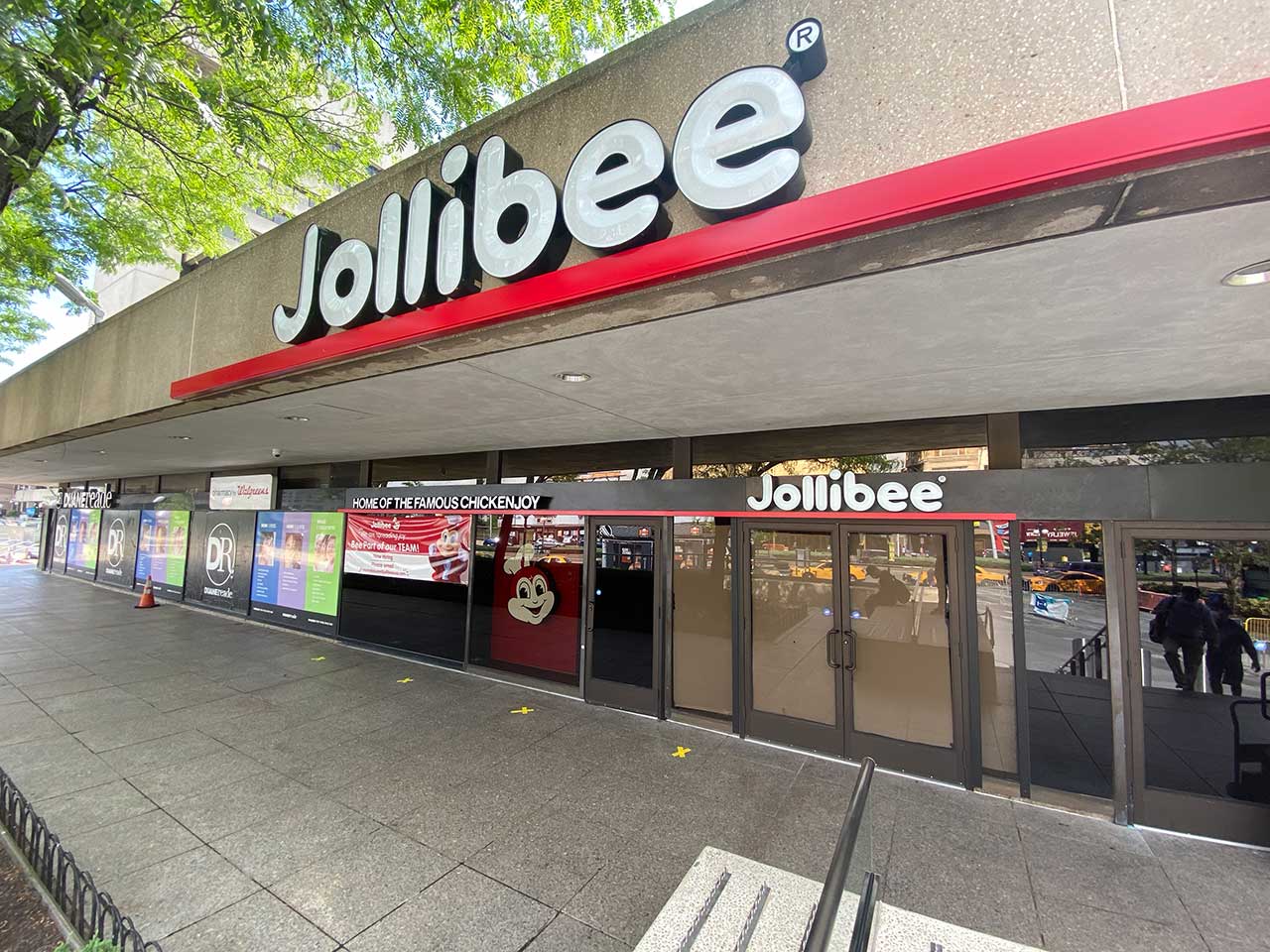 It may have taken a bit longer than some of us had hoped and be arriving under different conditions, but Chickenjoy and Jolly Spaghetti are officially being served at one of Jersey City's largest transit hubs.
Over the weekend, Jollibee launched their second and largest outpost in Jersey City at 9 PATH Plaza. A spokesperson for the brand confirmed that due to COVID-19, the store will be open for take-home and call-in pick-up only for the time being.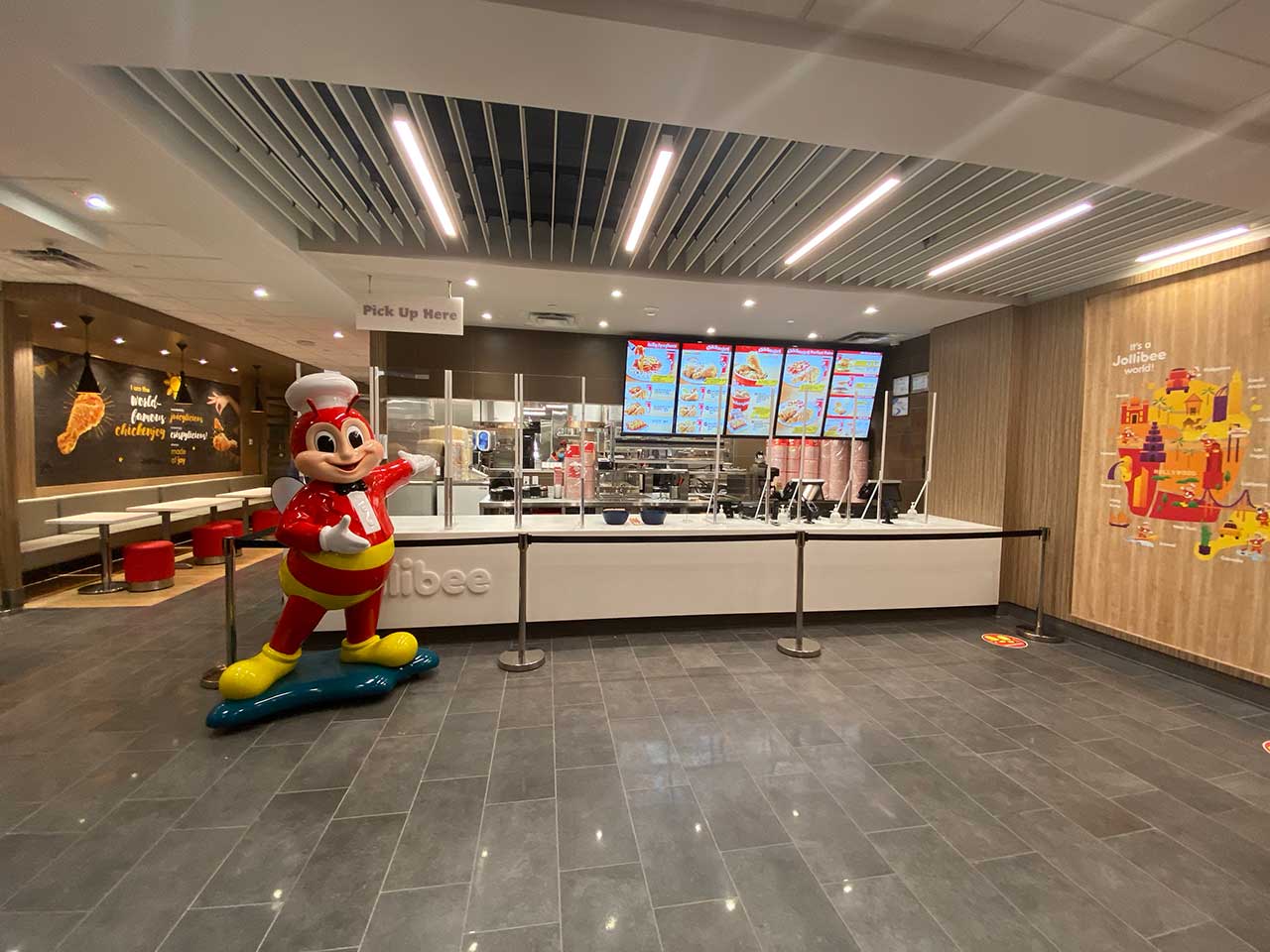 The chain, based in the Philippines, had opened an initial restaurant on Danforth Avenue in Jersey City's Greenville neighborhood back in 2012. That success caused the company to enter an agreement with the Port Authority last March to bring a 3,623-square-foot restaurant to the plaza level of the PATH station.
Jollibee's brand was established in 1978 and they have since built an empire of more than 1,600 locations worldwide. More Americanized items from Jollibee's menu include their Yumburger or Chickenjoy, which is delicately hand-breaded fried chicken with a secret marinade. Their Jolly Spaghetti is widely loved, with its signature sweet-style sauce and chunky slices of savory ham and hotdog.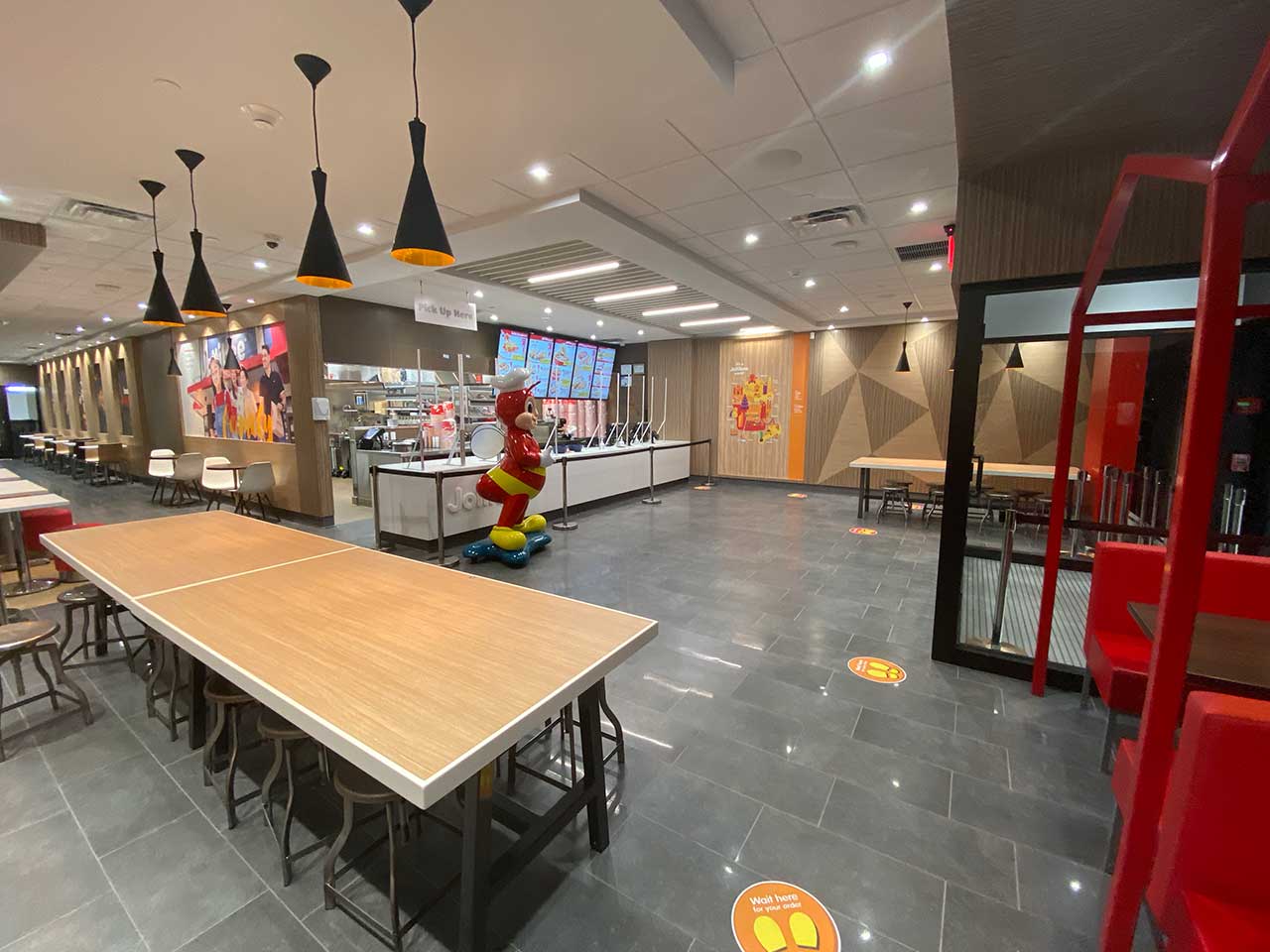 Also of note is Jollibee's Palabok Fiesta, a traditional Filipino noodle dish covered in garlic sauce, crushed pork rind, shrimp, and egg. The chain offers a few breakfast items including beef tenders, pork sausage, or corned beef served with sides of egg, while desserts like a peach mango pie sporting a delicious filling with real Philippine mangoes enclosed in a light, crispy crust rounds out the menu.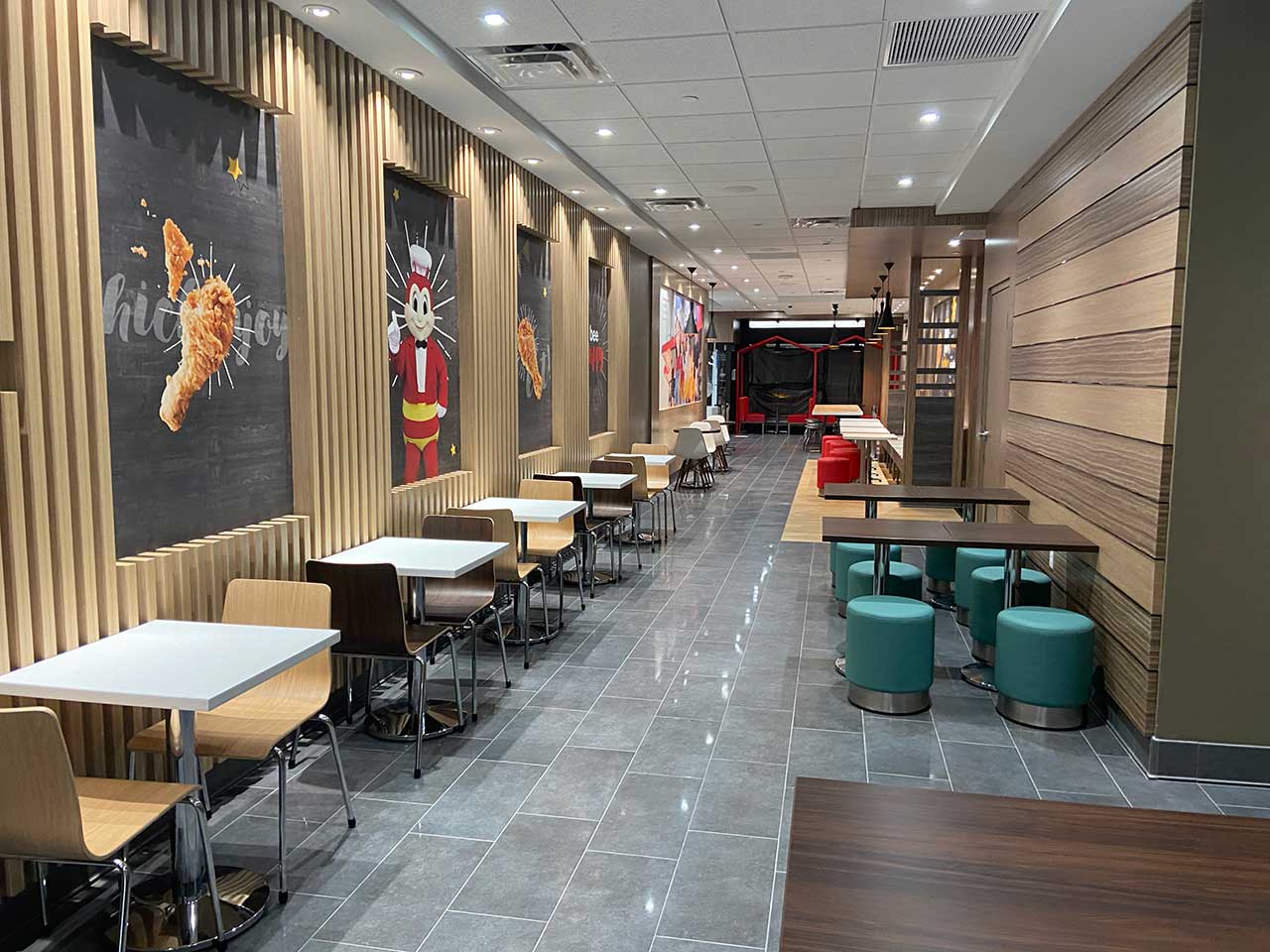 While dining inside Jollibee's latest space will have to wait, their full menu can be viewed here and orders can be placed by calling them at (201) 630-8516. The Journal Square outpost will be open from 8 a.m. to 8 p.m. daily.
Jollibee is the second eatery to open in the Journal Square PATH Plaza since the beginning of the year, as comfort food spot Emma's started pick-up and delivery service in May. There's been an effort to overhaul the retail spaces in the plaza that goes back to Starbucks announcing their arrival at the station back in 2016 and since then, both Wendy's and Nathan's have opened in the station.
Related: