The development party in and around Journal Square has gained yet another crane as a mixed-use tower that includes a public park hoping to spark a revitalization of the Bergen Arches has started to go vertical.
Jersey Digs reported on a project known as Singh Tower following its approval in early 2020. The 27-story high rise is situated at 622 Summit Avenue and began construction last year.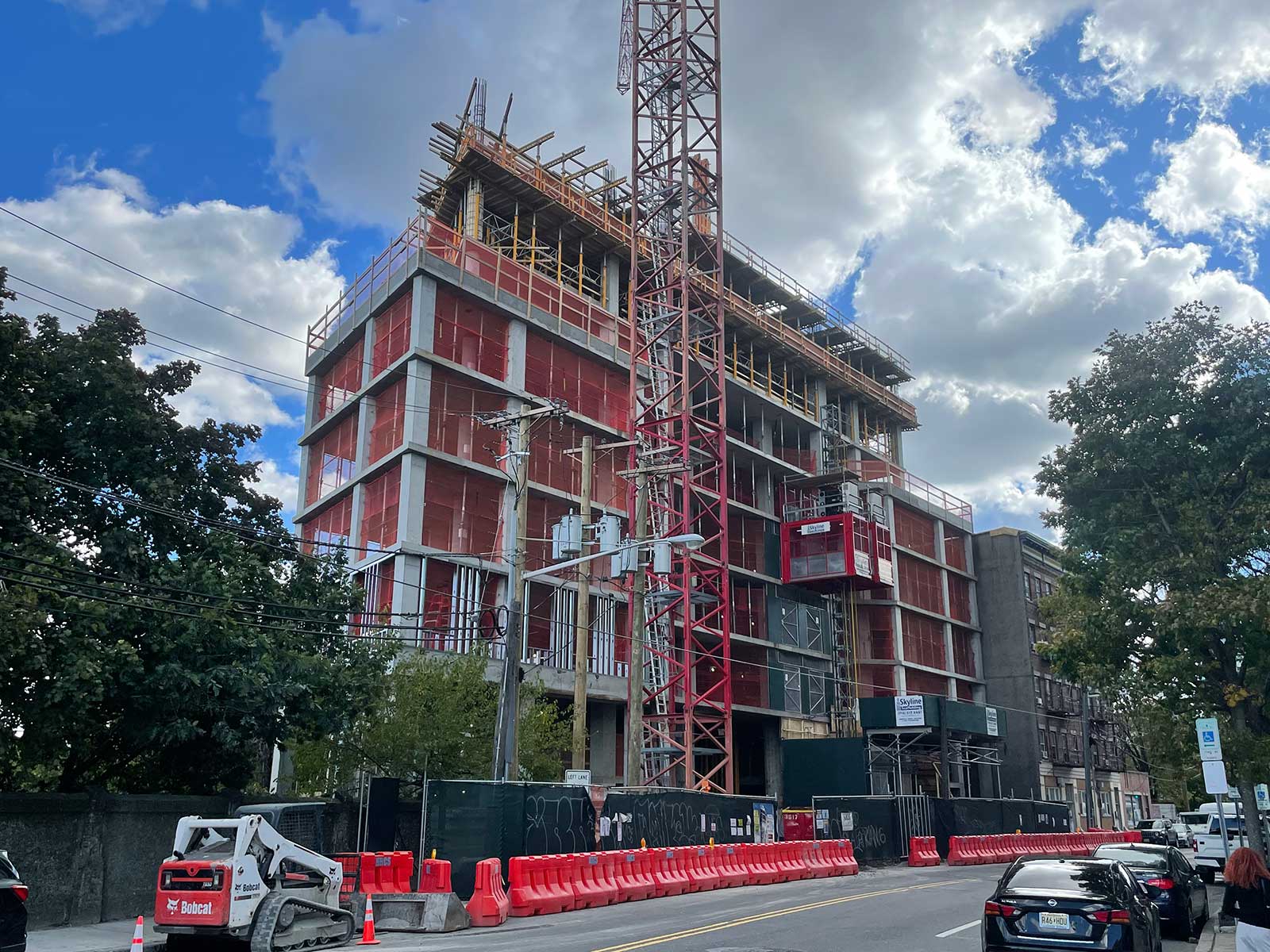 The endeavor comes from GN Management, who are behind several notable projects in Jersey City including 161 Van Wagenen Avenue. The company envisions Singh Tower, named after founder Onkar Singh, as a "gateway project" that sits along the northern edge of the Journal Square Redevelopment Area.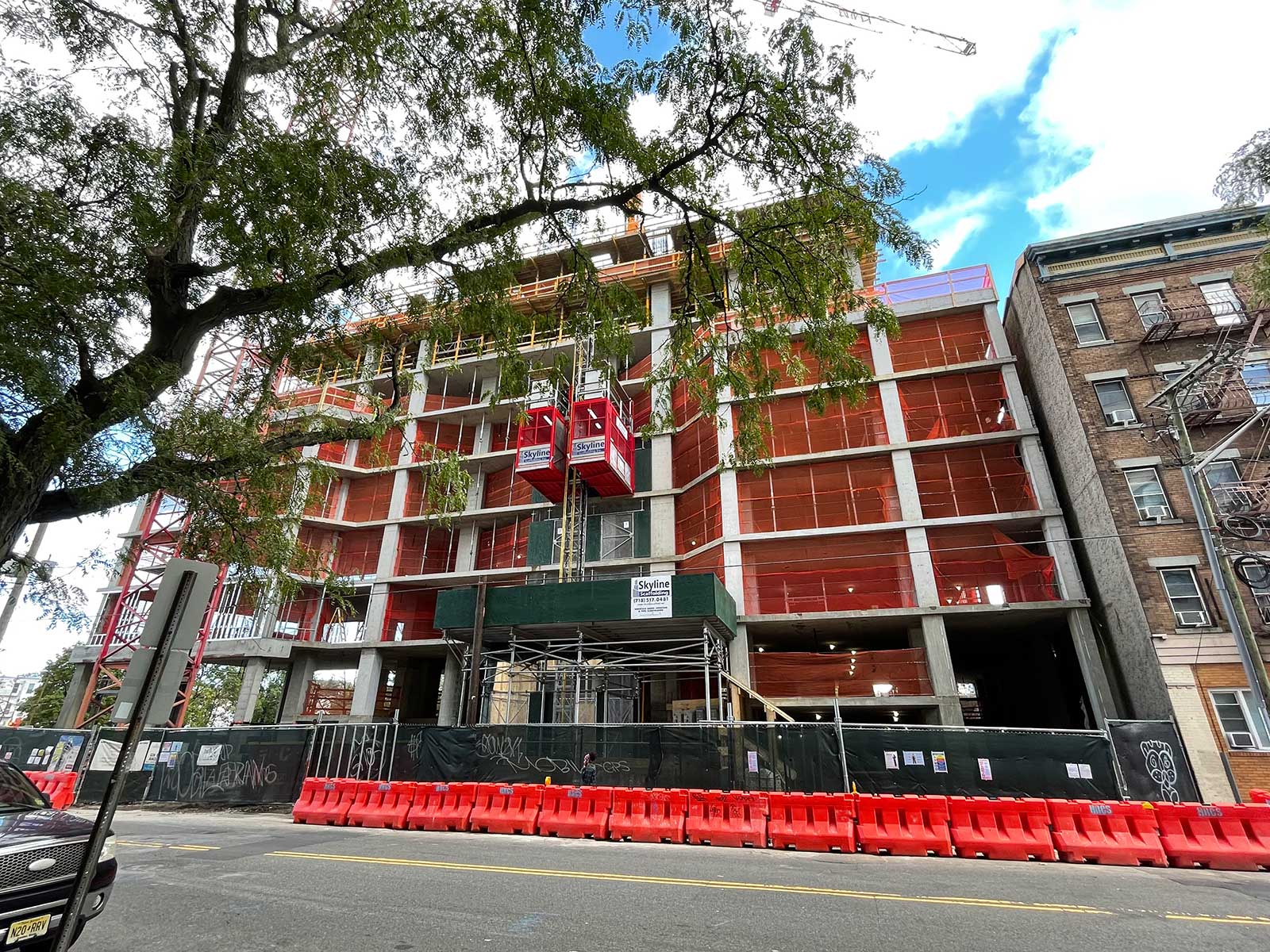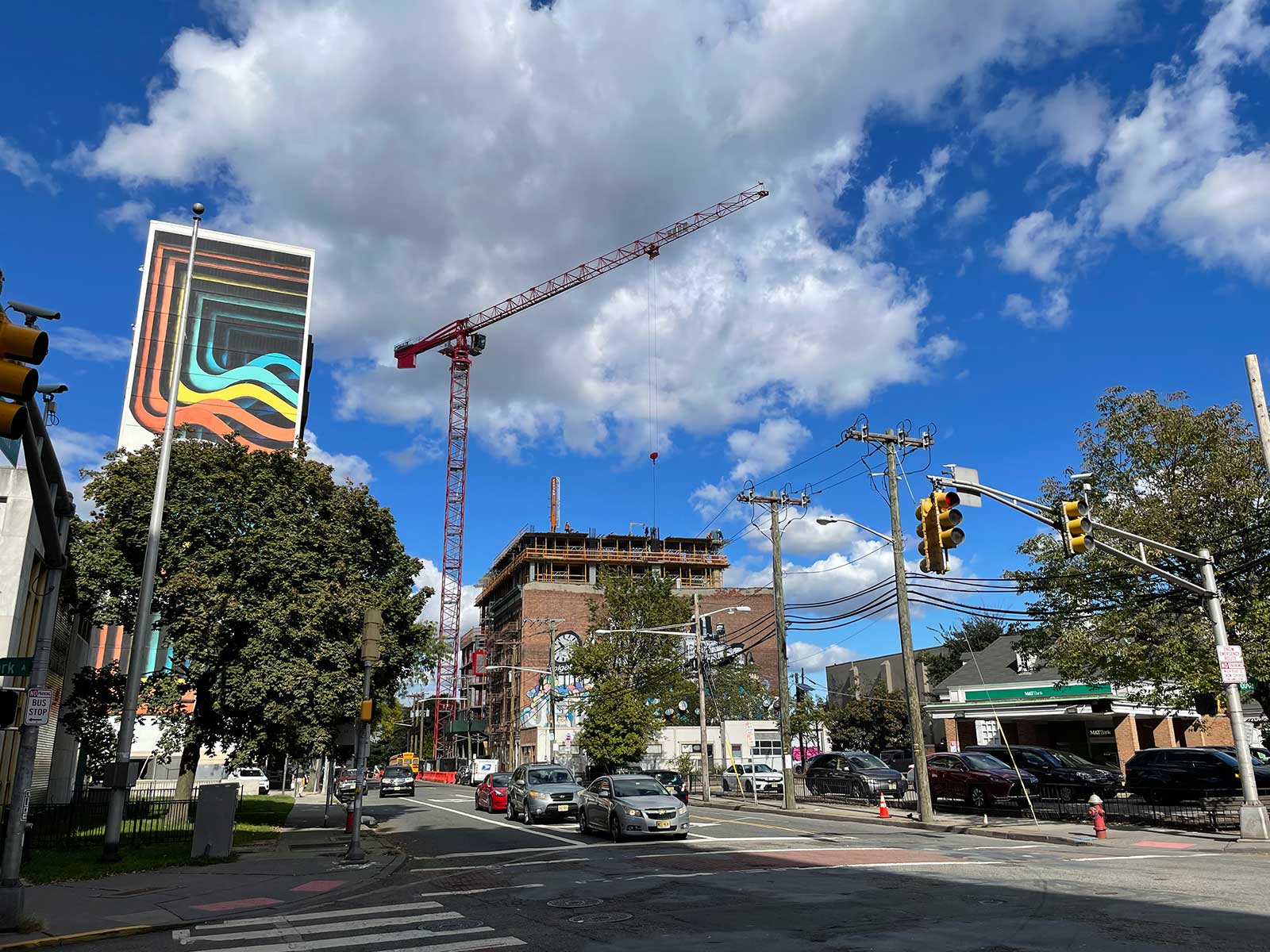 Designed by Hoboken-based MVMK Architecture, the modern-looking project will top out at 285 feet when completed. About seven floors have already been built at the development, which is slated to include a total of 209 residential units.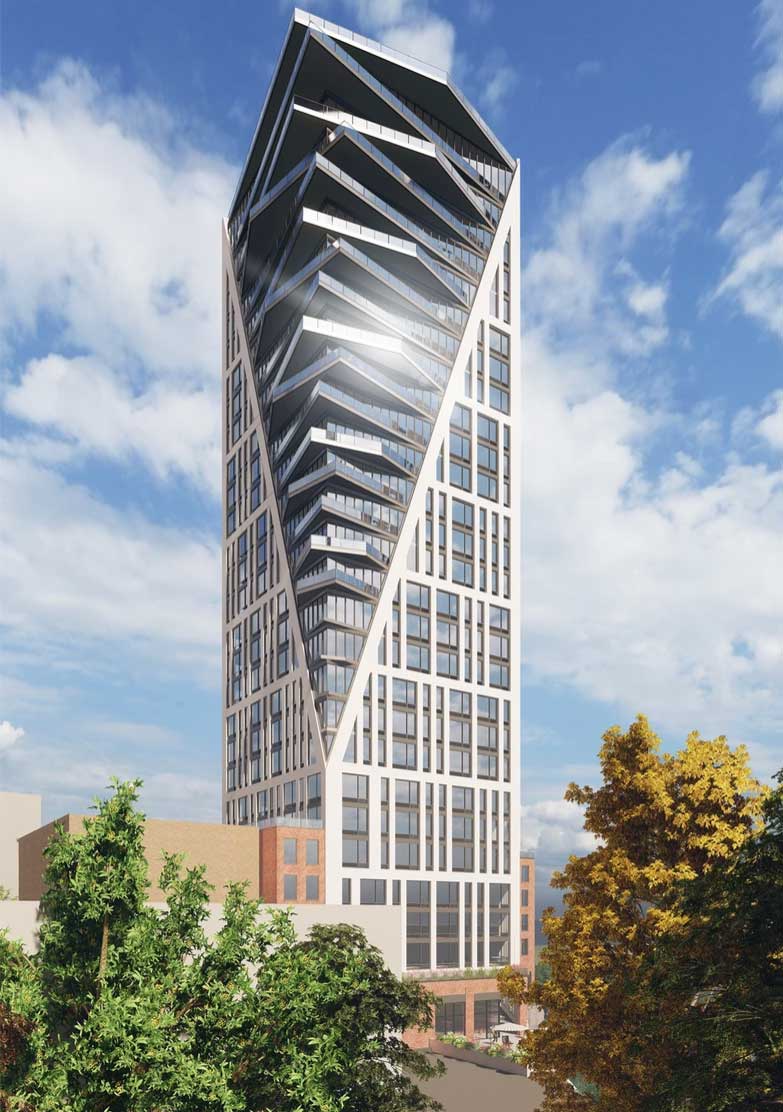 1,372 square feet of ground-floor retail space along Summit Avenue will eventually call Singh Tower home, as will 16,000 square feet of office space. Exterior balconies on the project will begin at floor nine, projecting and rotating as they ascend on the building.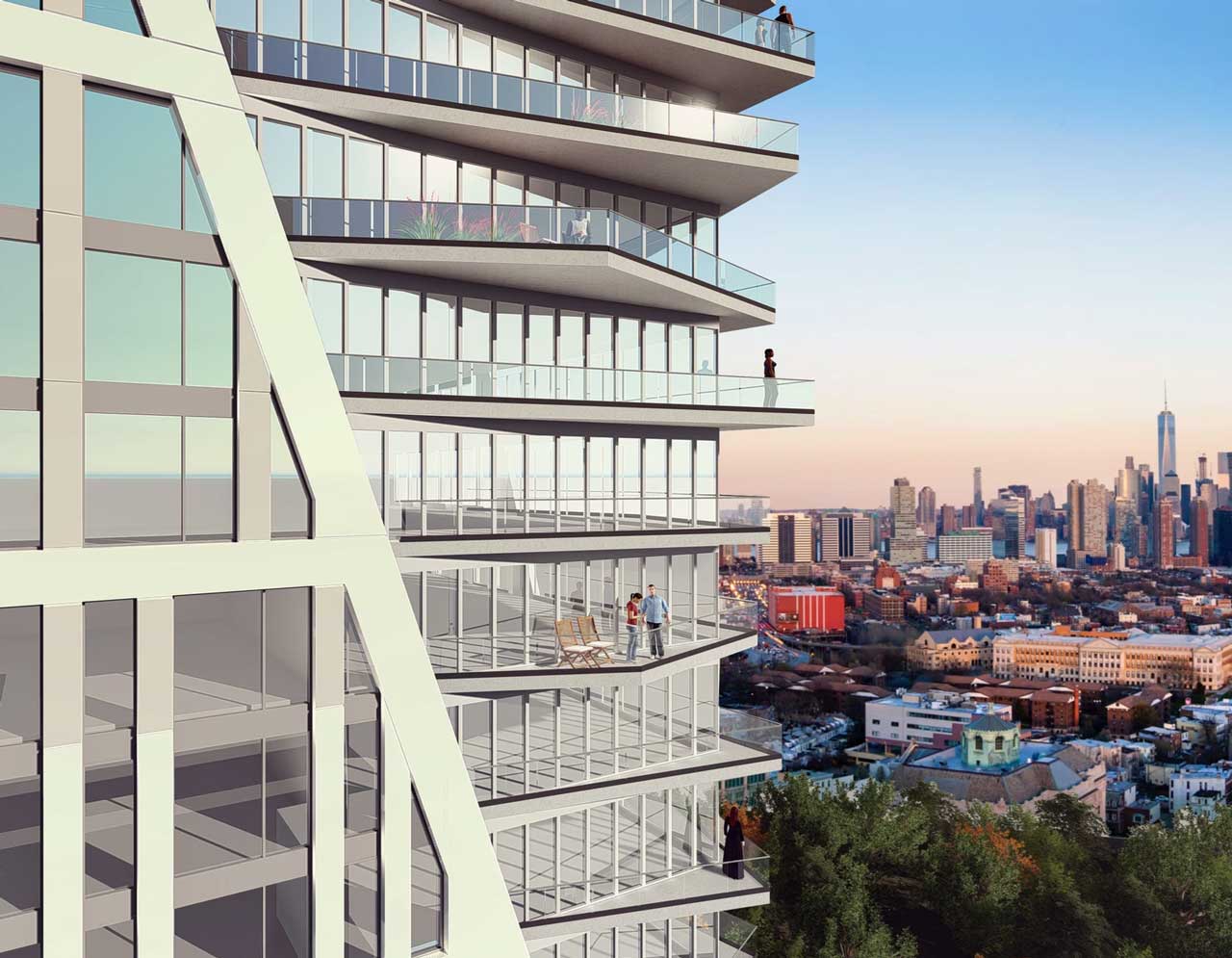 The rooftop at Singh Tower will sport an outdoor amenity space along with a resident fitness center and lounge. But the project hopes to also spur some change beneath the surface as there will be a public park at the rear of the building with opportunities for seating overlooking the Bergen Arches.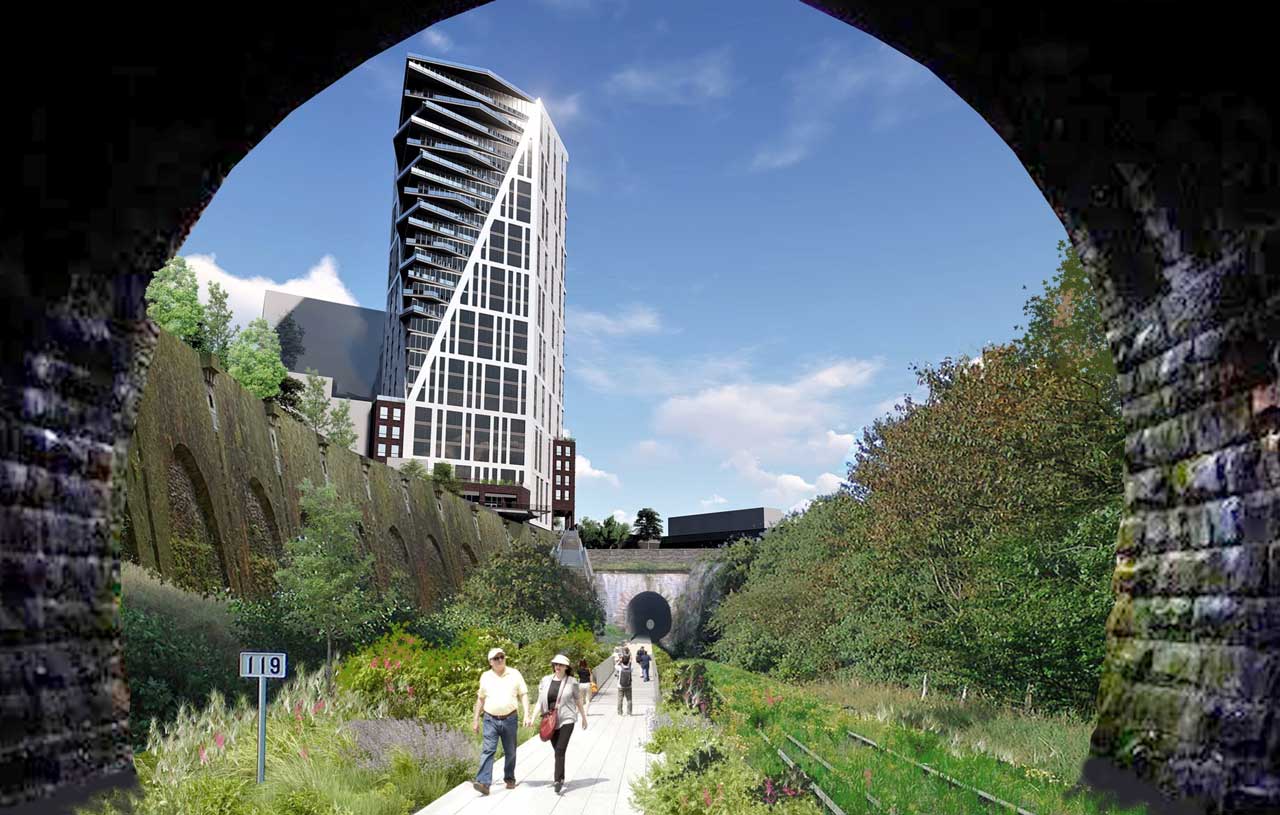 The abandoned rail tunnel, which dates to 1906, has long been envisioned as a canvas to create new open space and released renderings illustrate how the design of the development hopes to link the building to the possible future park via stair access. Jersey City began accepting bids for a feasibility study on the Bergen Arches earlier this year.
Singh Tower aims to be completed and add to Journal Square's skyline sometime during 2025. The neighborhood is undergoing an unprecedented building boom that includes several massive high-rise developments like One Journal Square and 425 Summit Avenue that will add thousands of residents to the area in coming years.