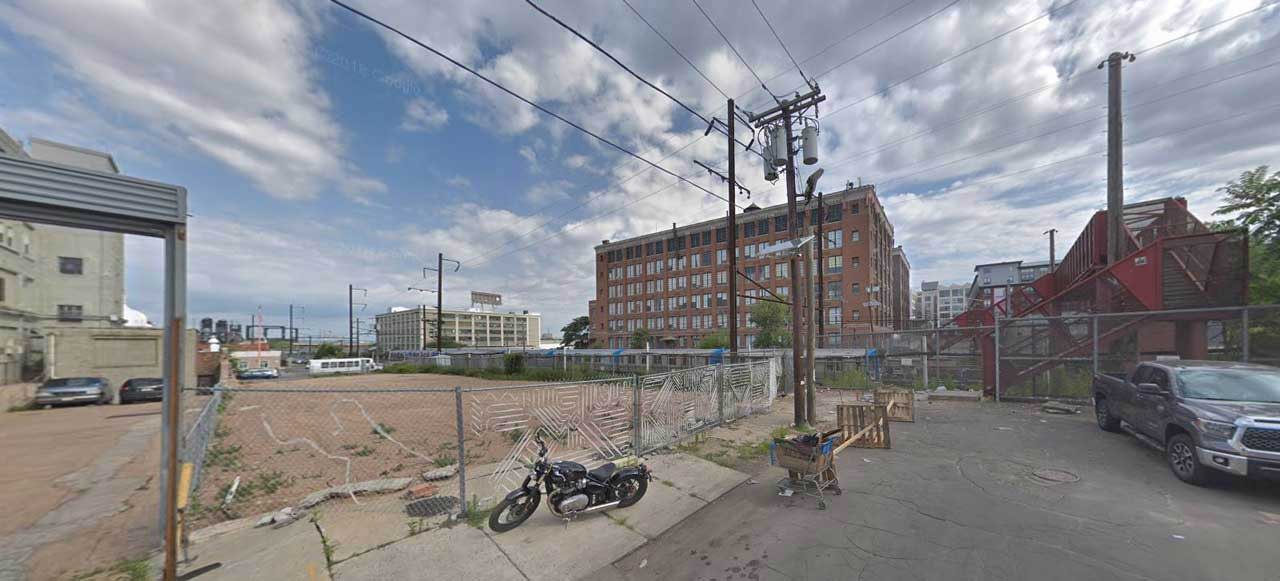 A new high-rise planned for a vacant lot adjacent to PATH train tracks appears to still be moving forward and the developer behind the project has proposed a few changes to the potential building.
Last year, Jersey Digs reported on plans to develop a .34-acre site at 161 Van Wagenen Avenue. Located in the city's Marion neighborhood, the narrow and deep lot is opposite Mana Contemporary and next to a bridge that allows pedestrians to cross rail tracks to reach Newark Avenue.
The parcel is owned by Jersey City-based GN Management and a scheme to build a 13-story development with 124 units was initially approved last April. Amendments to the development were presented to Jersey City's zoning board during their November 12 meeting and look add a cellar storage area, bicycle storage room, and mezzanine level to the project.
Designed by Fort Lee-based Architectura, the development is slated to rise 141 feet and include 13 units of affordable housing set aside for those with moderate incomes. The project's 124 apartments break down as 25 studios, 91 one-bedrooms, seven two-bedrooms, and one three-bedroom space.
The development is set to include 39 parking spaces and will feature an exterior consisting of brick, metal panels, and concrete masonry. GN Management refers to the development on their website as a future project, a list that also includes a 27-story high rise at 622 Summit Avenue that was approved earlier this year.
The company has not announced any construction timeline for their 161 Van Wagenen Avenue development, which could be located near a future transit hub. There has been discussion for a few years regarding the construction of a possible PATH station in the Marion community that could be included as part of a legal settlement between Jersey City and the Port Authority.
While a study was performed by the Port Authority to examine the feasibility of such an endeavor, little progress has been announced on the possible PATH station since it emerged in late 2018.
Related: