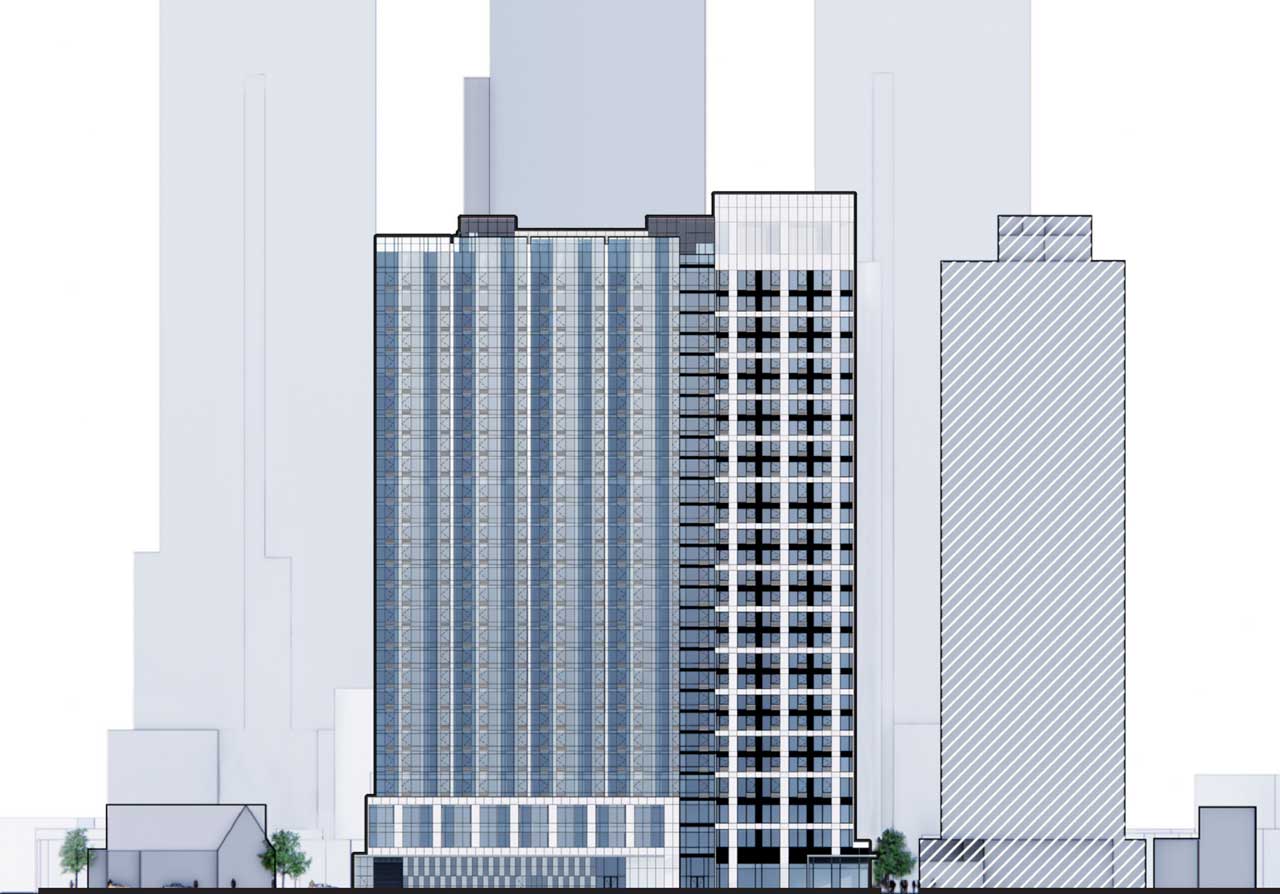 A development that has been in the works for some time should be adding a new tower to the transforming hilltop skyline and is set to rise next to a road slated to host a future pedestrian plaza.
During the early days of summer, Jersey Digs broke the news about yet another high rise in the works for several properties near the Journal Square PATH station. A company named Cottage 29 Owner LLC was looking to transform six lots at 11, 17, 19, 21, 23, and 25-29 Cottage Street currently home to several two- and three-story buildings.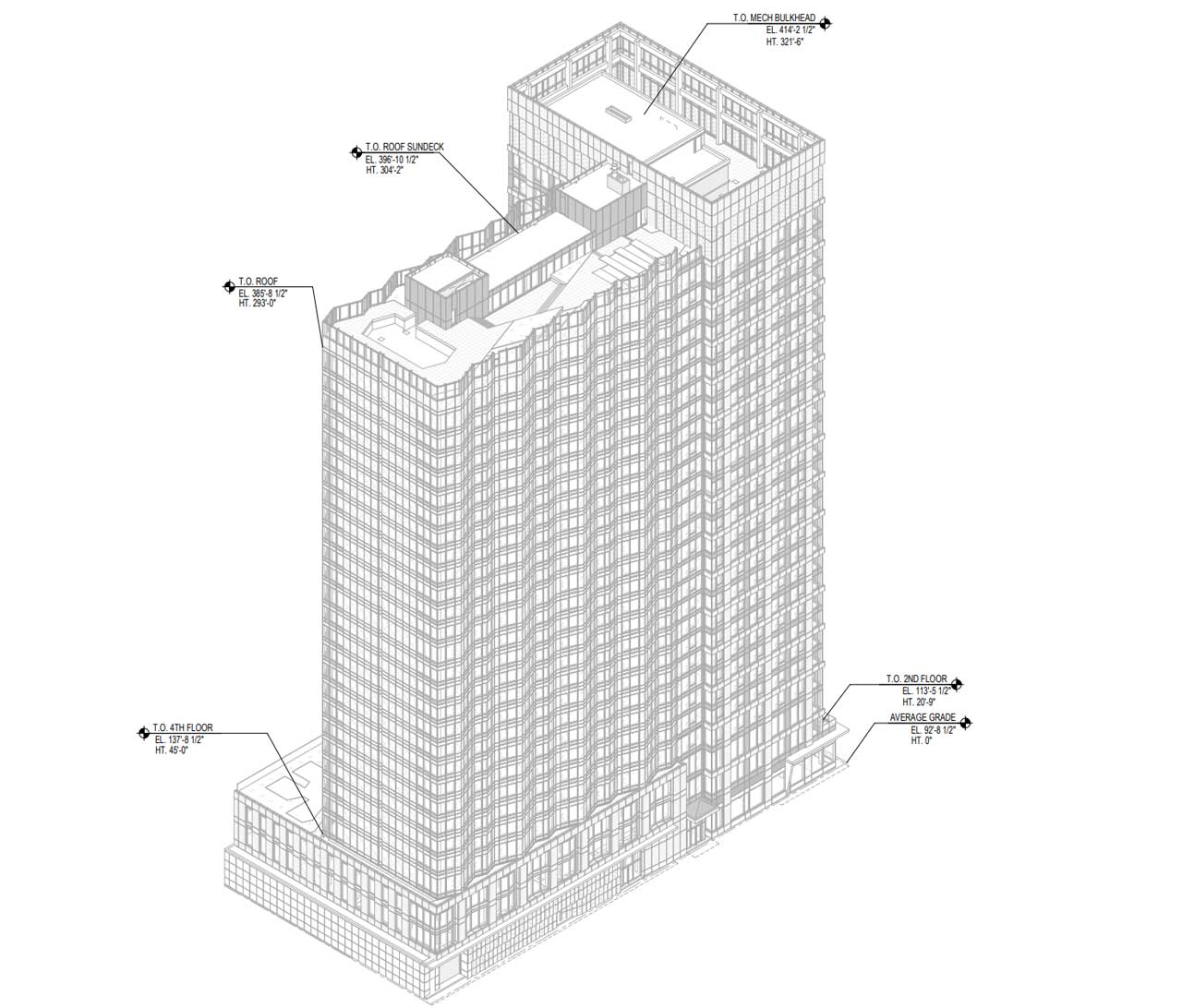 Cottage 29 Owner LLC is a subsidiary of New York-based Oestreicher Properties, who will partner with Nasser Freres on the project. The companies were designated as redeveloper by the Jersey City Redevelopment Agency's Board of Commissioners in June and the city's planning board unanimously approved their vision for the parcels during their September 14 meeting.
Simply called The Cottage, the 28-story project is slated to top out at 293 feet between John F. Kennedy Boulevard and Summit Avenue. Designed by New York-based Handel Architects, the L-shaped development consists of a three-story base around the entire property plus a rectangular tower contrasted by an opposing jagged design.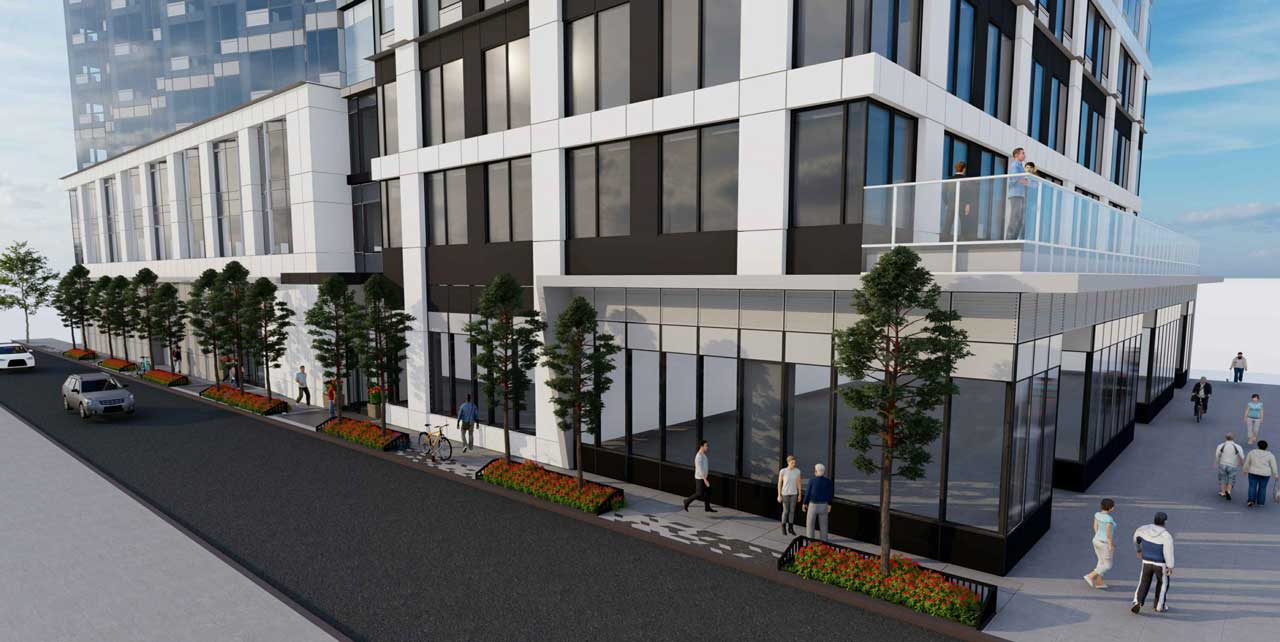 The exterior of the rectangle portion is set to utilize metal panels of blue, gray, white, and black, while the jagged section will sport glass curtain wall components. The 669 units in the complex, which will not include any affordable housing, will skew towards the small side and consist of 327 studios, 303 one-bedrooms, 23 two-bedroom, and 15 three-bedrooms.
No dedicated parking spaces for cars will be built in the development, but space for 350 bicycles is included. Amenities for future residents at the project include a fourth-floor roof terrace, a pet spa, and a rooftop pool facility complete with a 1,500-square-foot sundeck.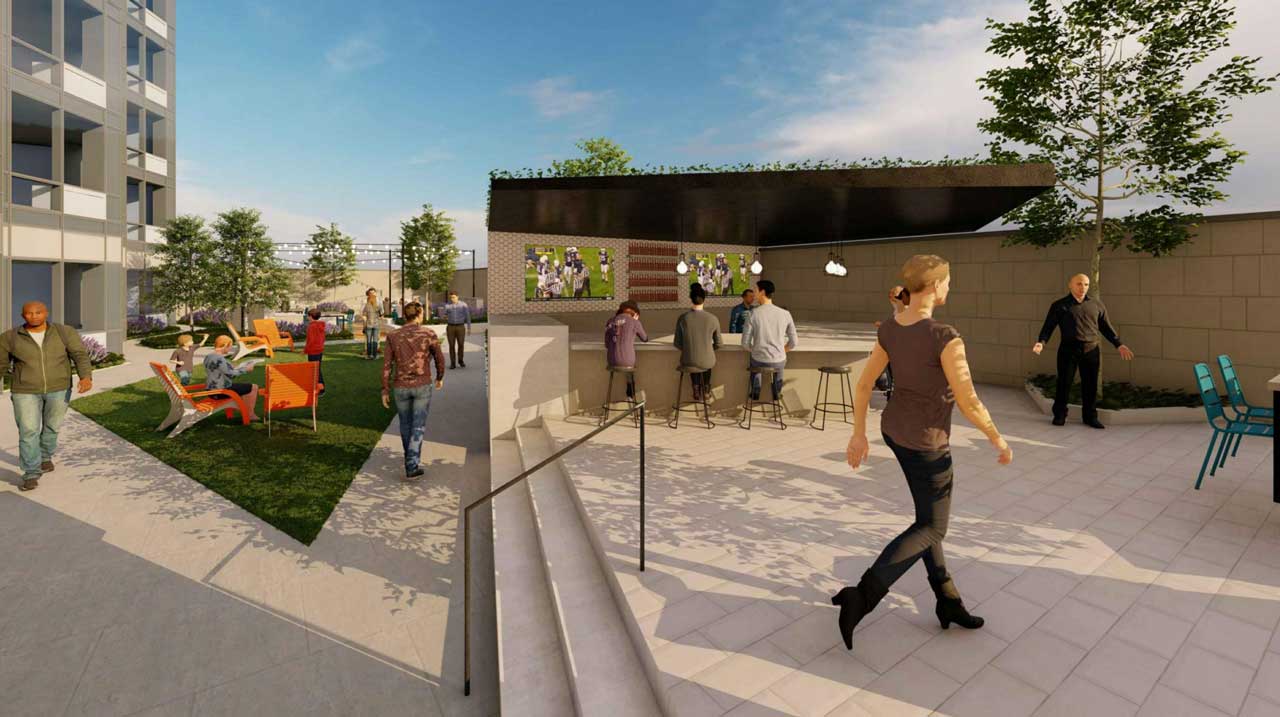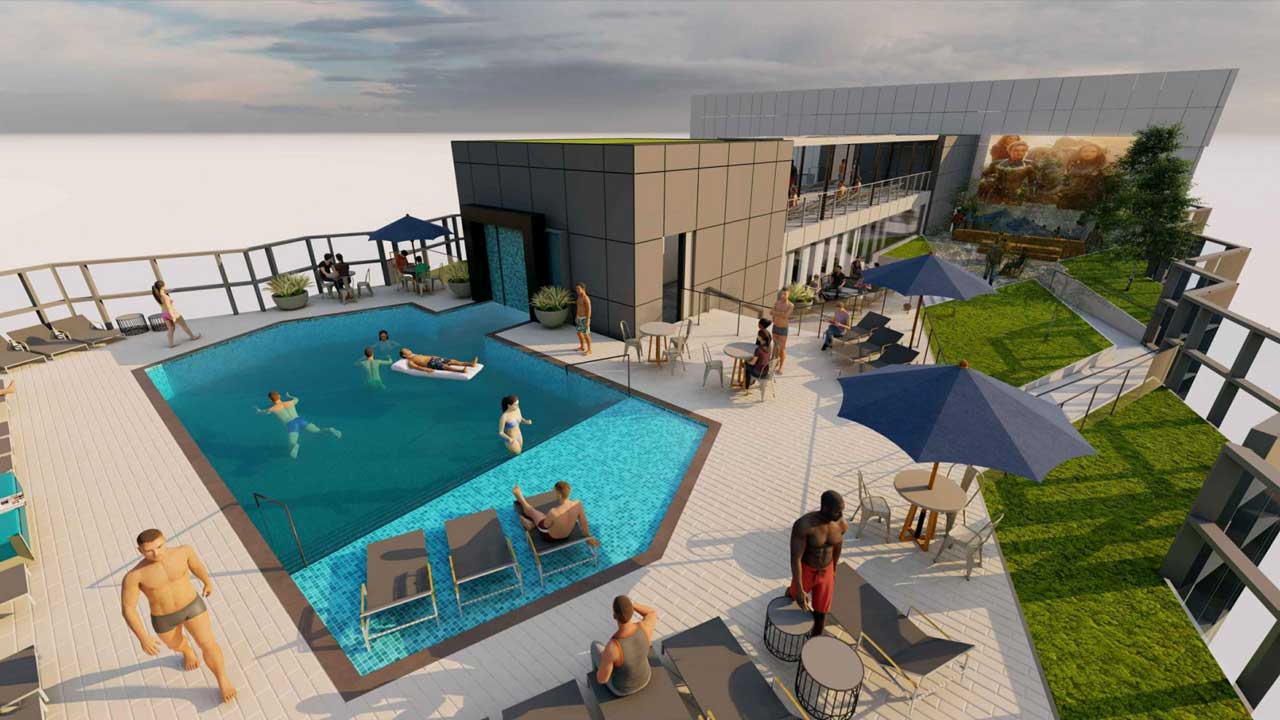 The second and third floors of The Cottage will be dedicated to 44,551 square feet of office space, while the ground floor will feature a 3,823-square-foot retail spot with large windows. The storefront is set to face what will eventually be called Homestead Place, an endeavor that will convert and expand the short street into a pedestrian plaza.
Included in The Cottage's approvals are several improvements to the future plaza and the dedication of a twelve-foot easement to Jersey City as part of the proposed walkway. Several other developments in the area have also signed on to contribute to the plaza, including 618 Pavonia Avenue, 26-28 Van Reipen Avenue, and the recently completed 26 Cottage Street.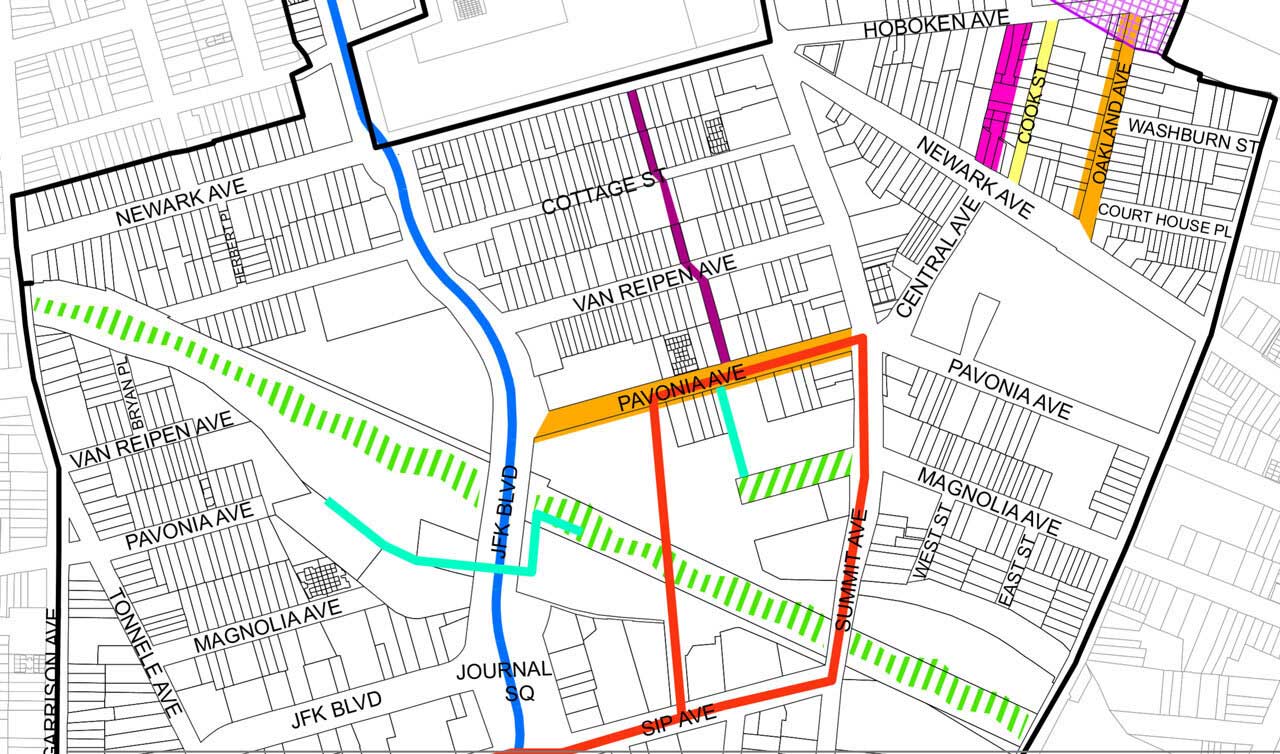 The Cottage falls within Zone 4 of the Journal Square 2060 Redevelopment Plan and was granted five variances by the board, the most significant of which was for one extra floor in building height. A timeline for when a groundbreaking could take place has not been announced.