One of the more anticipated restaurants to hit the neighborhood near Jersey City's westernmost PATH station has launched their delivery and to-go service and looks to reveal their newly renovated sit-down space later this year.
Last November, it was announced that a new restaurant called Emma's would be taking over the former PJ Ryan's Squared space at 4 Path Plaza. Emma Latham, the daughter of Latham House owners Kris Yettra and Dan Latham, is helming the breakfast, lunch, and early supper spot that looks to open for brunch on the weekends when fully operational.
An overhaul of the space has moved the interior design away from the previous pub aesthetic a bit and when COVID-19 restrictions are lifted, Emma's looks like it will feature booth, table, and bar seating. The restaurant sports a full liquor license and just started offering their comfort food and drinks through call in orders at (201) 222-1600 or delivery via UberEats (they can be found here listed under PJ Ryan's Squared).
The menu at Emma's has slightly evolved even since their opening last weekend and features starters like their "naughty nachos" made with pulled pork, corn tortillas, black beans, cheddar, crema and avocado verde. Lunch options involve salads and sandwiches like black bean or angus burgers, while dinner main plates include a fried chicken supper, blackened salmon, or a braised brisket platter.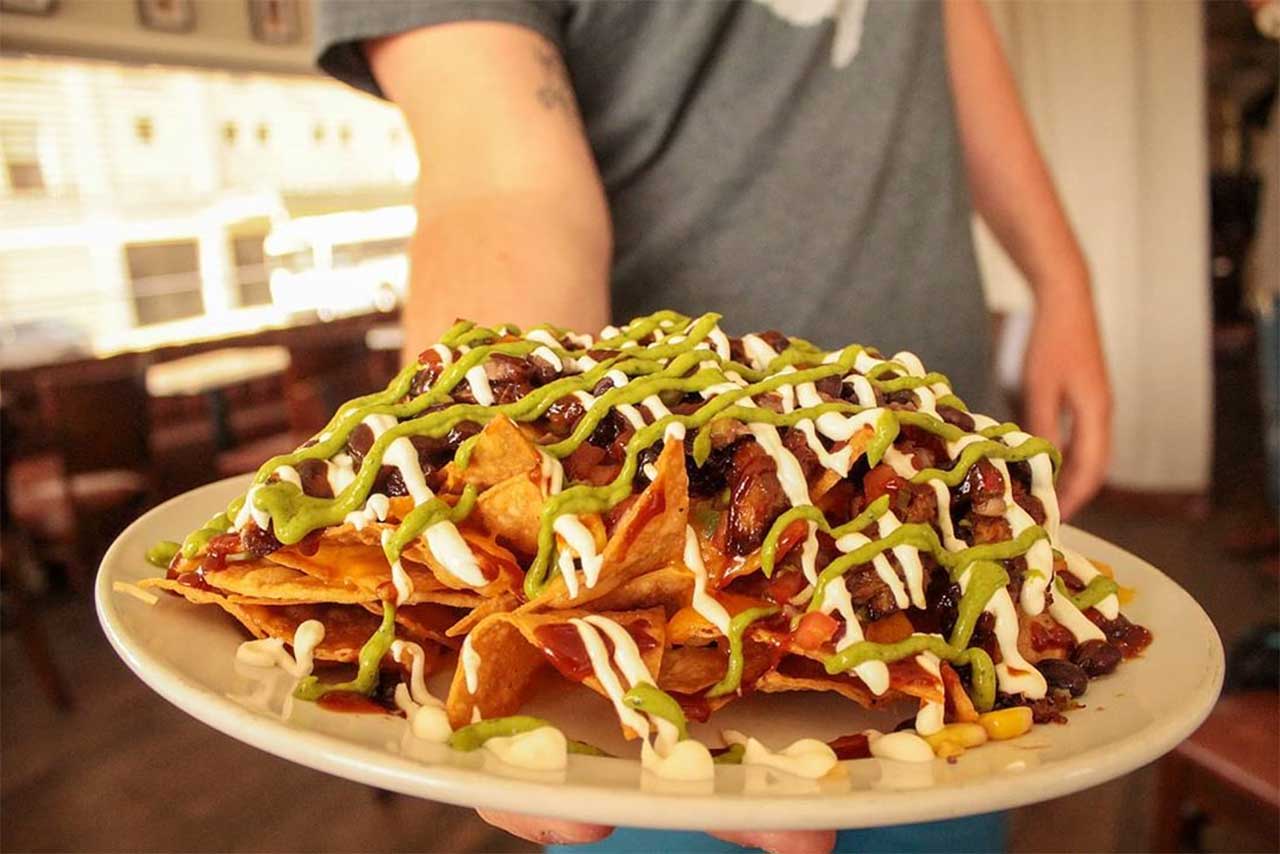 Buttermilk biscuits, dirty New Orleans rice and cheddar grits act as side dishes, while a few desserts like challah chocolate chip bread pudding round out the menu. Their "Kookie Monster" ice cream sandwich, made with vanilla bean ice cream, caramel swirl, Nutter Butters, Oreos, and Chips Ahoys, has already been a hit with customers.
Thanks to New Jersey's recently passed bill allowing restaurants to serve to-go alcohol, Emma's can sell some of their Southern-themed signature cocktails including a Voodoo Punch consisting of Malibu 3 rum punch, pineapple, orange juice, lime, and grenadine. Their Southern Quench blends Misunderstood ginger whiskey with their house made lemonade iced tea, while a Gulf Coast Rita serves two and uses Sauza Silver tequila, Pama pomegranate liqueur, fresh lime, triple sec, and cane syrup.
Emma's has been giving a sneak peek at both their restaurant and dishes through their Instagram handle @emmas.jc and is now open for pickup or delivery Wednesday through Saturday from 2 p.m. to 8:30 p.m.
Related: