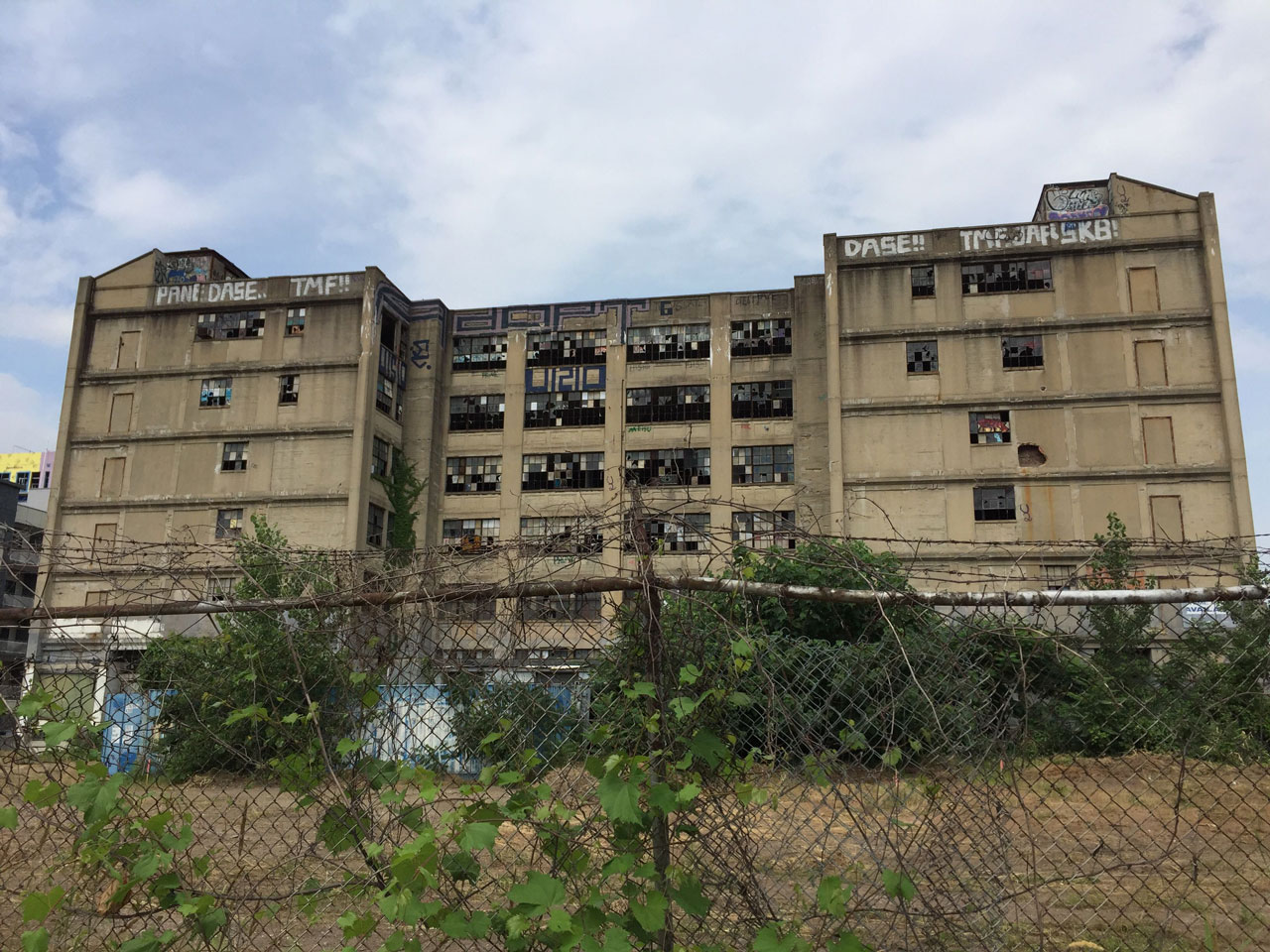 The Jersey City Redevelopment Agency could spend millions of dollars from a developer or even go through the condemnation process in order to take ownership of a Bergen-Lafayette property that is no stranger to being in the headlines.
During a meeting on December 15, all present members of the agency's Board of Commissioners voted to adopt a resolution involving the acquisition of 125 Monitor Street, a previously industrial lot in Ward F that includes a vacant six-story former warehouse.
The resolution states in part that the JCRA "has determined it necessary to acquire the property" and that an appraisal of the tract by Integra Realty Resources' Northern New Jersey office determined its "fair market value" to be $5.76 million.
Through the passage of this resolution, the board has authorized the agency to pay the aforementioned amount for the site "provided [that] the full amount of the appraised value is deposited by the redeveloper with the agency as required by the redevelopment agreement."
Graffiti 125, LLC, a firm that has had plans for this location since at least 2015 and reportedly entered into a redevelopment agreement with the JCRA in 2016, is identified in this resolution as the redeveloper in question. A resolution that was adopted by the board in October 2015 described plans by Graffiti 125, LLC for a project with 152 units of "multi-family loft-style residential housing."
The latest resolution regarding 125 Monitor Street, which has similarities to a separate 2017 resolution that listed the appraised value of the lot as $4.56 million, says that should the JCRA not be able to "acquire the property as a result of amicable negotiations, the agency is hereby authorized to institute condemnation proceedings."
Municipal tax filings list the owner of the parcel as 125 Monitor Street JC, LLC of Passaic. A company does not have to own a property in order to be designated as its redeveloper by the JCRA.
In the last four years alone, there have been allegations of a double stabbing, explosions, and environmental concerns on the premises.
A number of projects have been proposed for this property over the years. However, with multiple new development projects popping up recently such as The Ashton, Conifer Flats, 295J, and Garabrant that have almost completely surrounded 125 Monitor Street, the six-story building at the site has become one of the few remaining fragments of this largely residential neighborhood's industrial past.
Whether or not the latest plans for 125 Monitor Street will come to fruition remains to be seen.
Related: