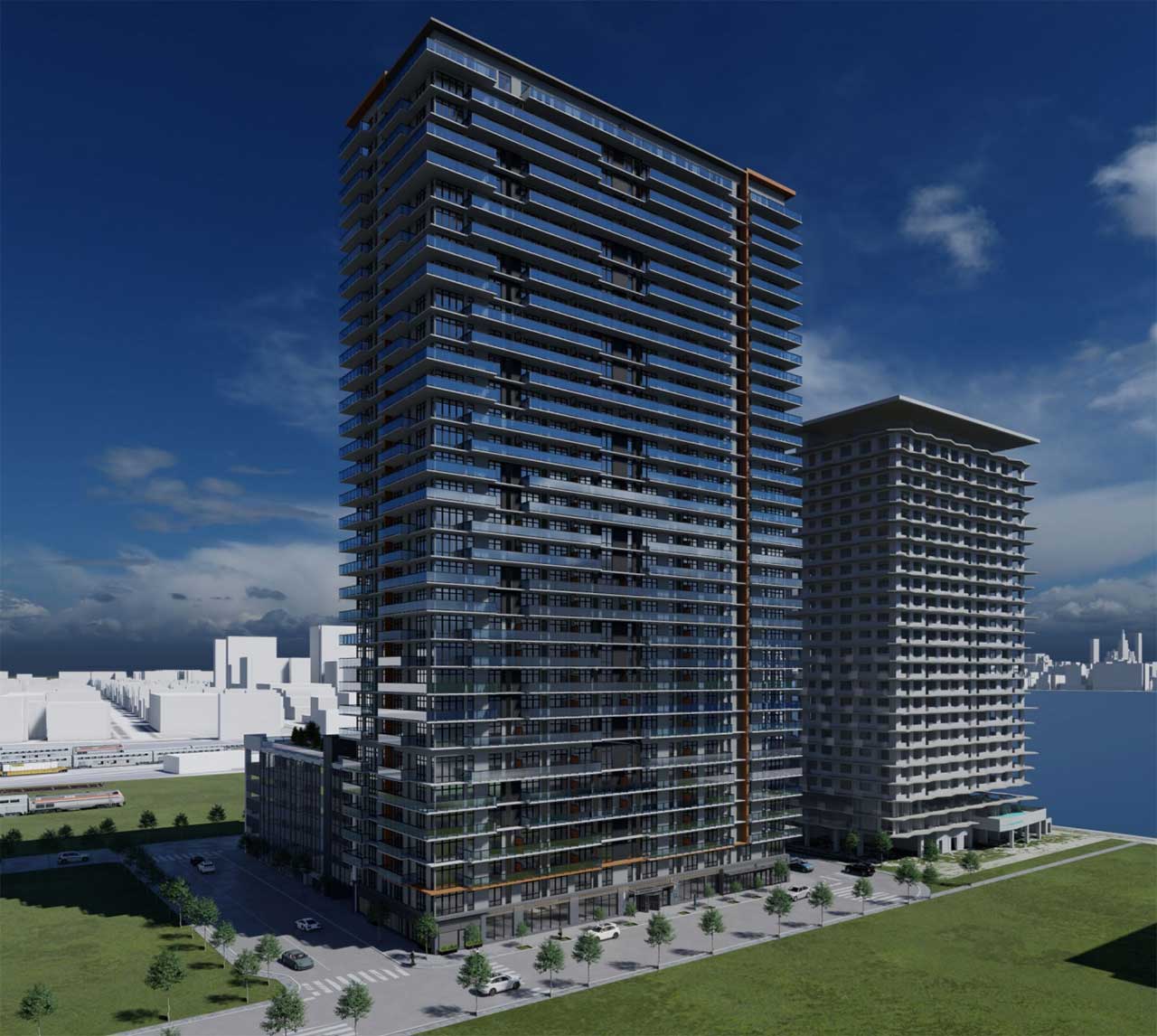 One of the most prolific developers along the Jersey side of the Hudson River can officially add another Jersey City high-rise to their portfolio as officials have signed off on a plan to build a new project next to a prominent greenspace.
During their November 23 meeting, Jersey City's Planning Board unanimously granted approvals to develop a property known as 30 Park Lane North. The project falls within what's known as Newport's Northeast Quadrant, an area spanning about seven acres near the Hoboken border that owners LeFrak subdivided into six lots early last year.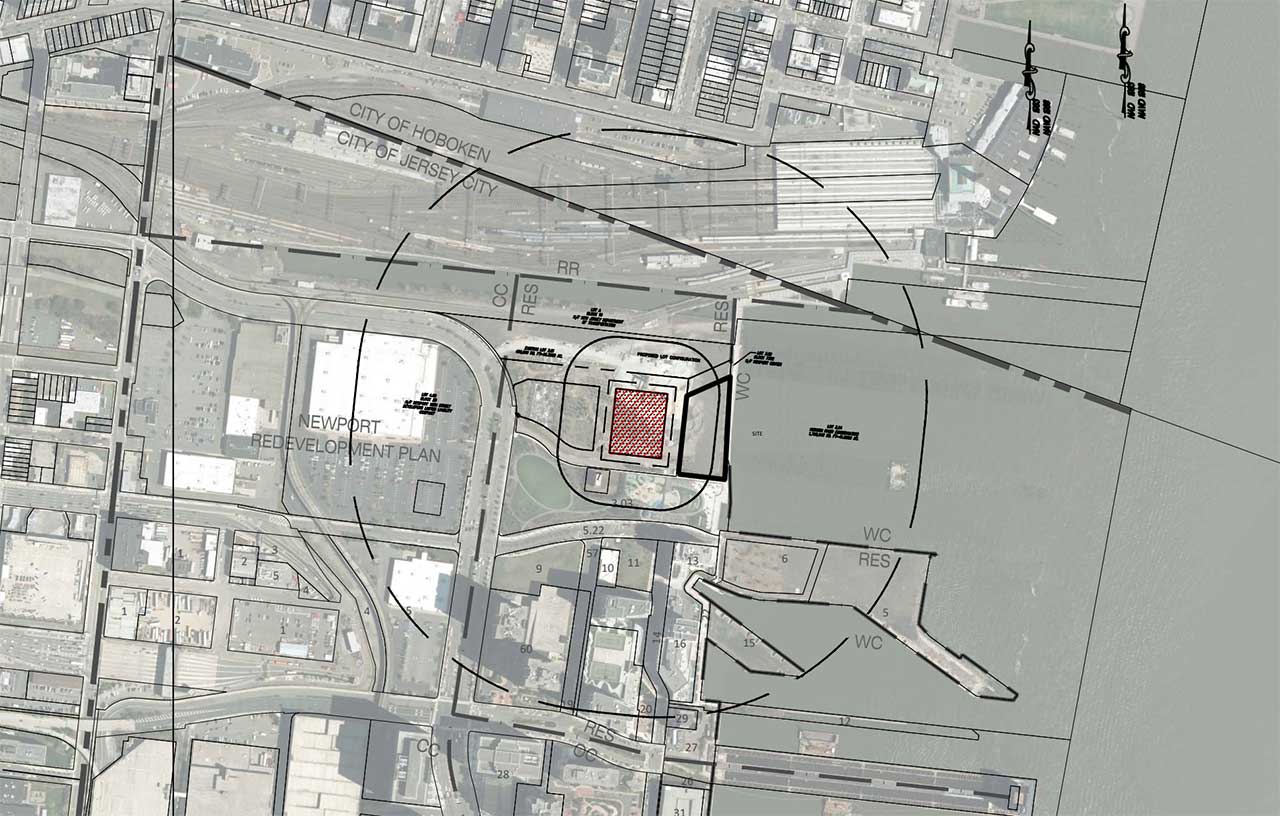 Jersey Digs first revealed renderings of the project over a year ago, but the proposal has changed a bit since. The parking garage component was lowered a floor to comply with review comments from New Jersey's Department of Environmental Protection, but the look of the 33-story tower remains otherwise the same.
Located just west of LeFrak's recently completed The Beach and across from the Newport Green, 30 Park Lane is designed by Lambertville-based Minno Wasko. The development will rise almost 362 feet at the tallest point, with a shorter six-floor section devoted to a 379-space parking garage on the northernmost part of the lot.
The final approved version of the project had a slight reduction in the number of units to 387, breaking down as 24 studios, 175 one-bedroom, 153 two-bedroom, 33 three-bedroom, and two four-bedroom units. None will be designated as affordable housing, as Jersey City's new inclusionary zoning ordinance has not been finalized and a previous version was thrown out by the courts earlier this year.
Many outward-facing units of the glass-heavy 30 Park Lane will feature balconies and the building's exterior will otherwise utilize brick and pre-cast stucco on the façade. 200 bicycle parking spaces are included in the project, as is a sixth-floor amenity terrace set to feature decks, outdoor fitness equipment, lounge areas, fire pits, a grilling area, chaise lounges, ping pong tables, benches, and a yoga lawn.
30 Park Lane will add two ground-floor storefronts to the streetscape consisting of a 2,752-square-foot restaurant spot at the property's southeast corner and another 4,709 square feet of retail along the River Drive extension. LeFrak's proposal conformed to the Newport Redevelopment Plan and did not require any variances to gain approval.
The property that will eventually be home to the development has seen some construction activity to level the lot over the last few months and a street extension and new traffic light were added to the perimeter as part of The Beach's development. But the notoriously secretive LeFrak has announced neither a groundbreaking date nor a potential timeline for their latest project.