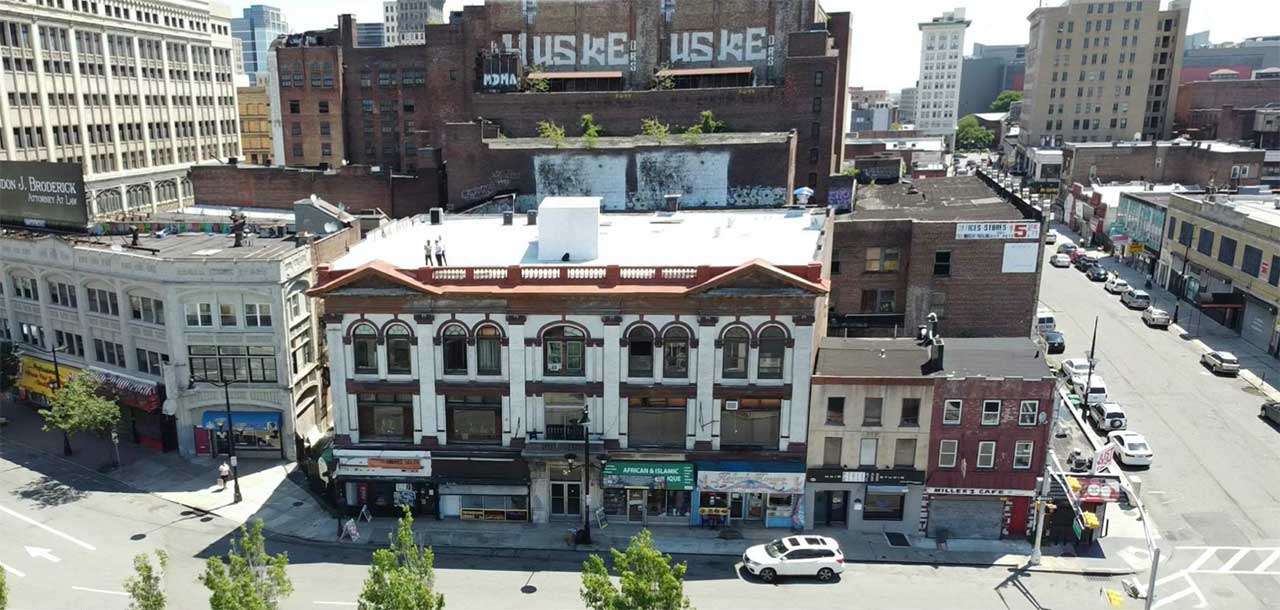 The firm behind plans for a mixed-use tower in Downtown Newark has made changes to their proposal that could cause an even larger development to be constructed.
272 Washington, LLC, a company with ties to the Hanini Group, is scheduled to go before the Newark Central Planning Board during the virtual meeting on Monday, December 21 to seek preliminary and final site plan approval for the building that is envisioned for 260-266, 268, and 272 Washington Street.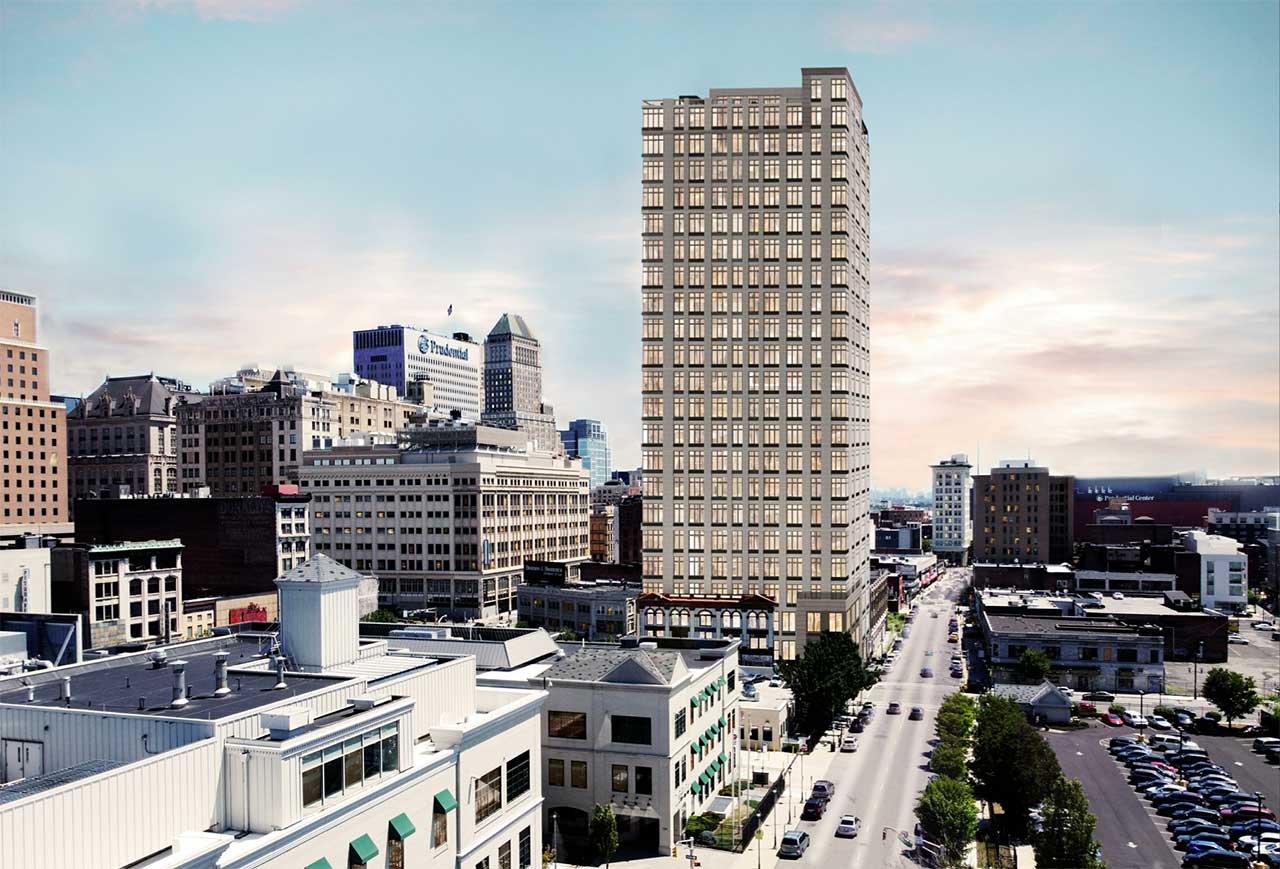 If approved and ultimately built as currently planned, this 22-story development by Branford Place would include 207 residential units, including 124 with one bedroom and 83 with two bedrooms. The proposed pricing of the units is not year clear.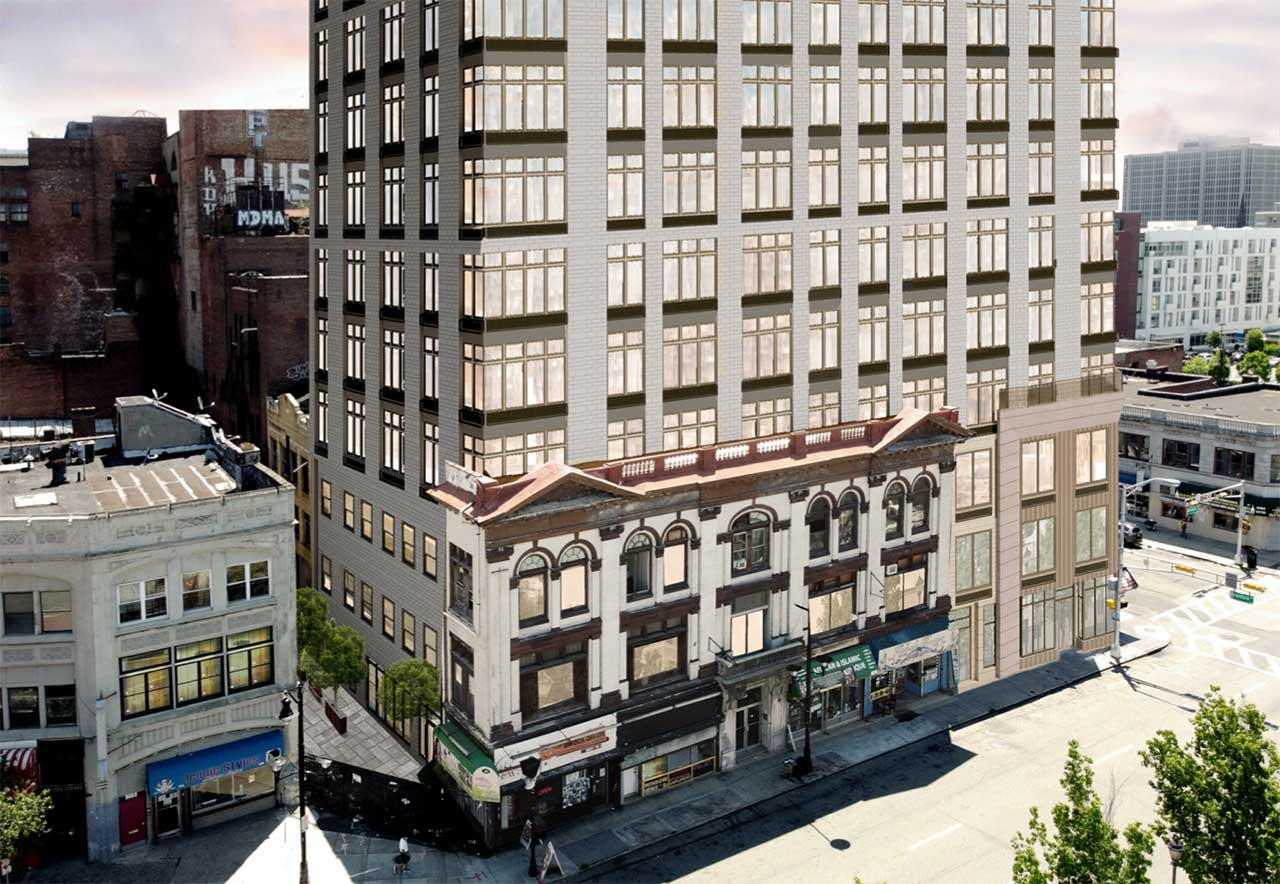 The plans also call for five ground-floor retail spaces, a cafe. a third-floor "amenity space," and a rooftop area with a deck, "outdoor patio dining area," "expo kitchen area," and lounge, according to a December 16 municipal staff report.
Parking would not be provided on the premises, with a traffic study from Stonefield Engineering and Design claiming in part that "the variety of available transit options within walking distance of the proposed development would allow for less reliance on vehicular traffic by residents to and from the subject property, thus reducing the parking demand of the proposed development."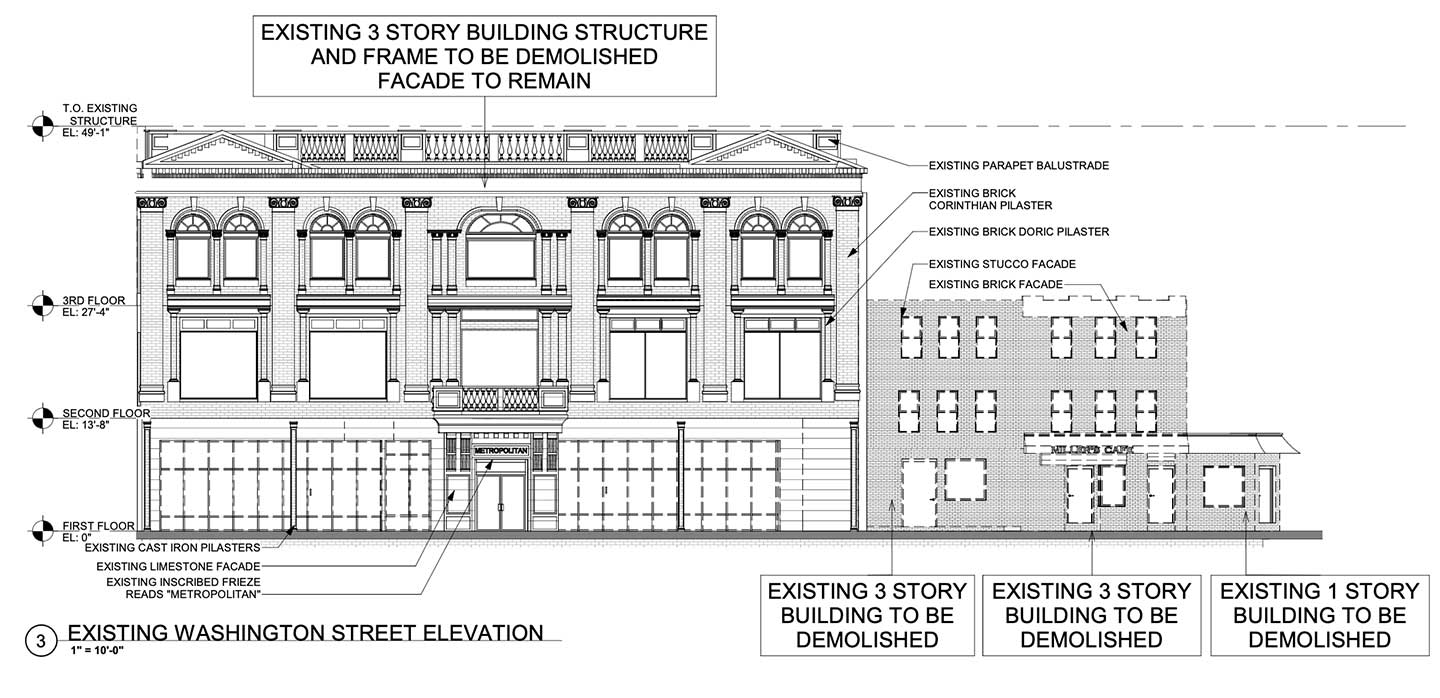 Site plans from Brick Studios along with the developer's application show that the existing buildings at 268, 270, and 272 Washington Street would be torn down in order to make way for the development.
Meanwhile, according to the application, the "frame and structure" of the longstanding three-story Metropolitan Building at 260-266 Washington Street are now expected to be demolished, "with the street-facing front and side facades being preserved and incorporated" into the new project.
Jersey Digs first reported in July that there were plans to bring a mixed-use development to these properties in the Central Ward. At the time, the plans that had been submitted to the City of Newark called for an 18-story high-rise with 167 residential units.
The Newark Central Planning Board's meeting on Monday is slated to begin over Zoom at 6:00 p.m.
Note to readers: The dates that applications are scheduled to be heard by the Newark Central Planning Board and other commissions are subject to change.
Related: