Home
Tags
Metropolitan Building
Tag: Metropolitan Building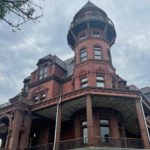 Demolitions in Newark's historic districts are the new normal.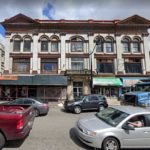 A project that could lead to a massive redevelopment of the site of a historic Downtown Newark building may receive a tax break.
New renderings have been released showing that a 22-story with retail space and more than 200 units could come to Washington Street in Downtown Newark.
A firm associated with the Hanini Group applied to turn a longstanding three-story Newark building into an 18-story development with 167 residential units and retail space.