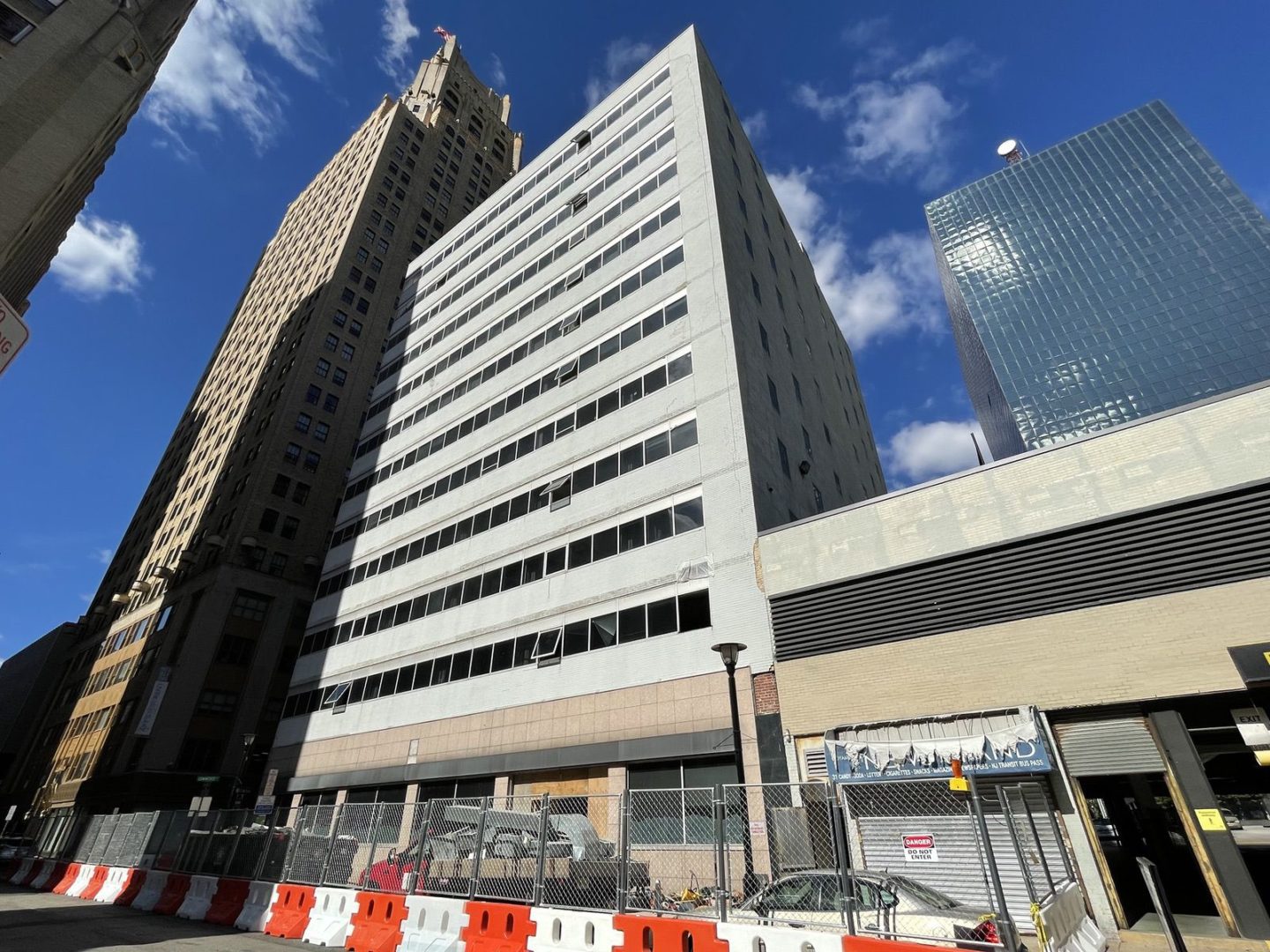 A long-vacant office building in the heart of Downtown Newark has kicked off its rebirth into a mixed-use apartment complex that will sport a revamped exterior.
Construction permits were posted last month, and demolition has officially begun at the 12-story 10 Commerce Street in Newark. Revitalization plans have been in the works for years at the property, with an office-to-residential conversion being discussed since 2018.
Also known as 1136-1166 Raymond Boulevard, the 9,276-square-foot corner lot has frontage along Raymond Boulevard, Commerce Court, and Commerce Street. Situated within the Living Downtown District, the property is near Newark Penn Station and across the street from the Military Park stop on the Newark Light Rail.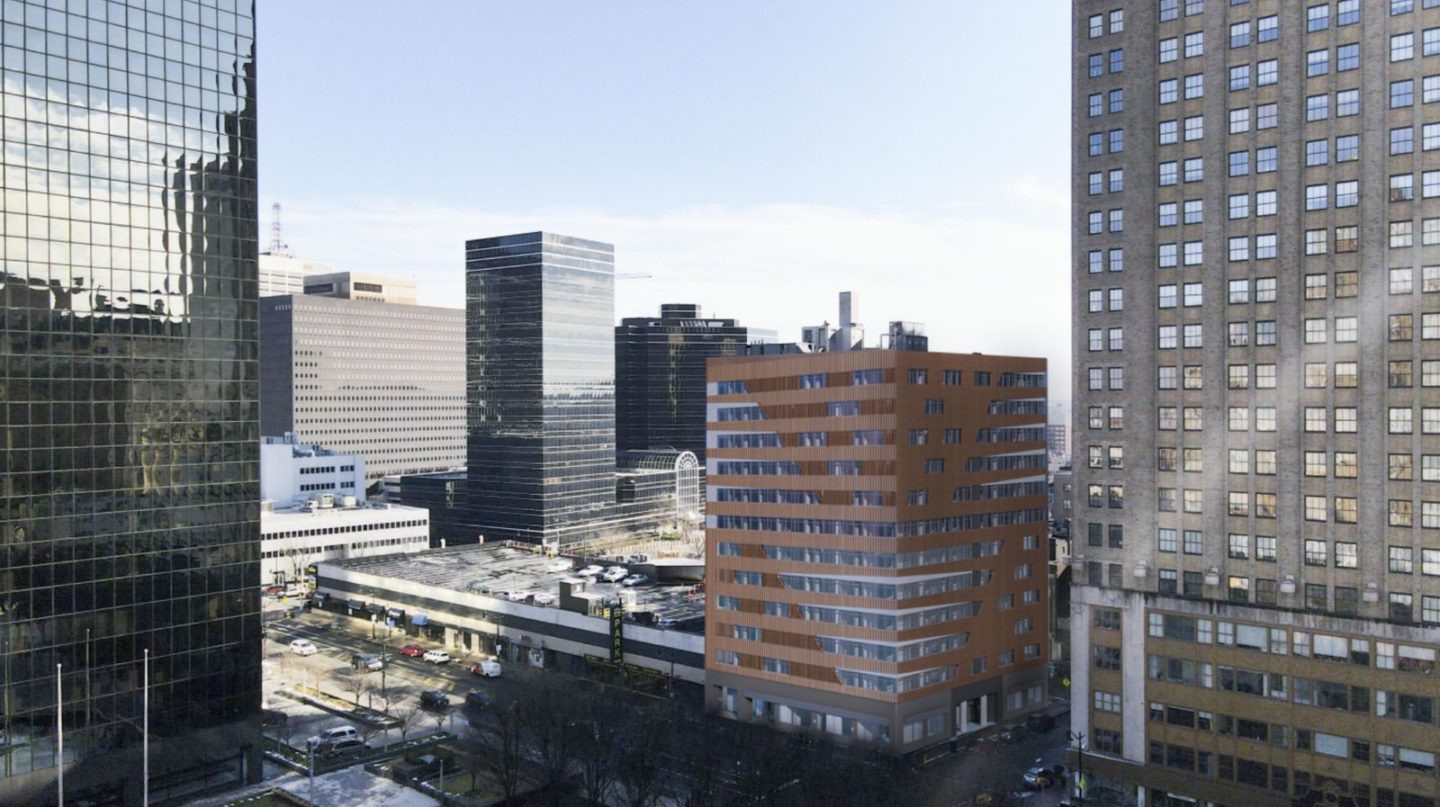 The rehabilitation of the property is being undertaken by Hanini Group, who worked on other notable Newark projects like Hahne & Co. and the National State Bank renovation. Approved by the planning board in August, the endeavor is slated to revamp the property into a 110-unit residential building with a more modern exterior.
Designed by Halsey Street-based Brick Studios, the ground floor at 10 Commerce will sport 4,429 square feet of ground floor retail broken up between three storefronts with entrances along Raymond Boulevard and Commerce Street. The building's basement is set to feature 7,620 square feet of amenities for residents, while a mezzanine level will also include some amenity space.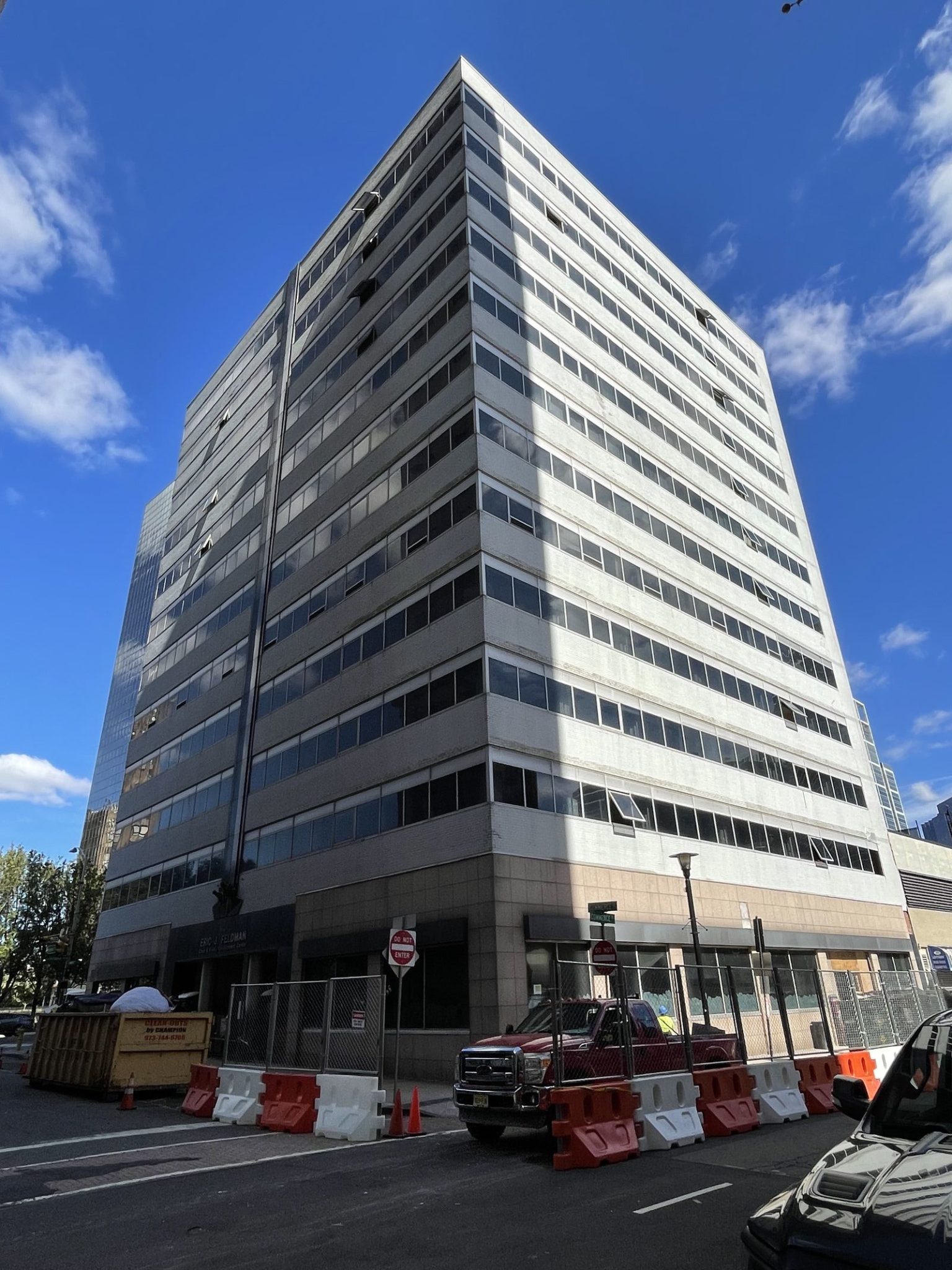 The 110 residential units throughout the rest of the complex will break down as 22 studios, 59 one-bedrooms, and 29 two-bedroom spaces. No parking is included in the plans, as the building is situated directly next to a parking garage.
The re-imagined exterior of the development will reuse the existing beige granite that adorns the bottom two floors while adding new lighting fixtures. The remaining stories are to blend soft white brick with wooden louvers plus a curtain wall.
Newark's planning board granted the project minor variances from existing zoning related to the façade's insufficient transparency. An estimated timeline for completion of the conversion has not been announced.