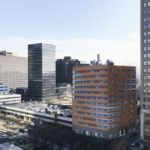 A vacant office building in the heart of Downtown Newark has kicked off its rebirth into a 110-unit mixed-use apartment complex that will sport a revamped exterior.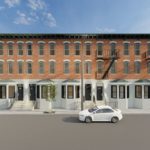 Seven row houses that have long stood just a block north of Lincoln Park in Newark could undergo a multi-family adaptive reuse project.
The building, which dates back nearly 140 years, could be adaptively reused into Newark's latest residential development.
New renderings have been released showing that a 22-story with retail space and more than 200 units could come to Washington Street in Downtown Newark.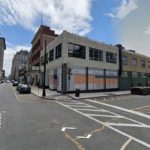 A developer wants to add two stories to 87-89 Halsey Street and construct a new building adjacent to the existing one. In all, 15 residential units could be added to the site.
A firm associated with the Hanini Group applied to turn a longstanding three-story Newark building into an 18-story development with 167 residential units and retail space.