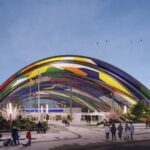 A modern infrastructure project that hopes to better connect Newark's Downtown to a major entertainment venue and green space is officially underway.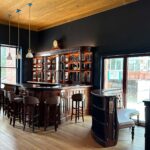 Last month, members of the public got a peek inside the Krueger-Scott Mansion in its almost-finished state to see what three years and $10 million could accomplish.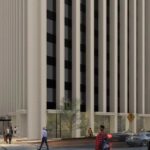 One of Manhattan's most popular soul food restaurants, BLVD Bistro, is headed this prominent building in Newark.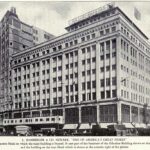 L. Bamberger & Co.'s flagship store in Newark at its peak was the the 6th largest department store in the United States, but as trends changed towards the suburbs, the city's temple to consumerism was left behind.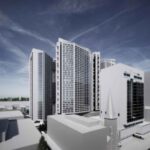 Criticisms of the planned IDT redevelopment design have emerged arguing that the four new towers to be built on the triangular lot behind the IDT building are not pedestrian-friendly. 
Newark will soon hear a proposal to convert the former headquarters of IDT into a residential complex that will add four new 40-story buildings across the street.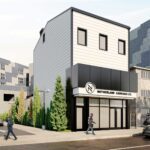 Newark officials recently signed off on a plan that will bring dispensary Motherland Cannabis Company to a former restaurant space.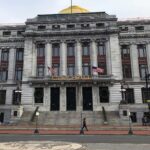 A new ordinance outlaws rent increases of more than 5 percent a year on newly constructed units that weren't previously governed by rent control.
A free festival called EnvyNewark will kick off the Envy By Gomes' reveal on June 10 from 11 a.m. to 8 p.m. Live music, pop up shops, food trucks, freestyle soccer, a farmers' market, and more will highlight the festivities.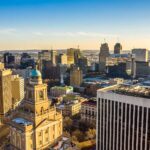 Here are our picks for the best restaurants in Newark NJ, including some cafes, diners, and dives for you to enjoy for breakfast, lunch, and dinner.