An ambitious proposal that would bring 1,998 apartments to a pier along the Hudson River is seeing some pushback from the community despite the project falling mostly in line with the neighborhood's existing zoning regulations.
Back in March, Jersey Digs revealed the look of a sprawling project from LeFrak at 2 Sixth Street. The company envisions three total structures on the massive lot and has proposed extending Sixth Street westbound from its current terminus near the start of the pier while building a public waterfront walkway around the perimeter of the property.
LeFrak's plan includes five high-rises, with the property's westernmost portion hosting two offset 33-story towers connected by an eight-story podium base surrounded by townhomes. The central building of the proposal would also have an eight-story podium base while featuring one 33-story and one 39-story tower.
The easternmost section of the property would be home to the final and tallest building under the plan — a mixed-use tower that rises 51 stories. The totality of the plans has sparked a petition on Change.org from the board of Mandalay on the Hudson, a nearby condominium development on 2nd Street.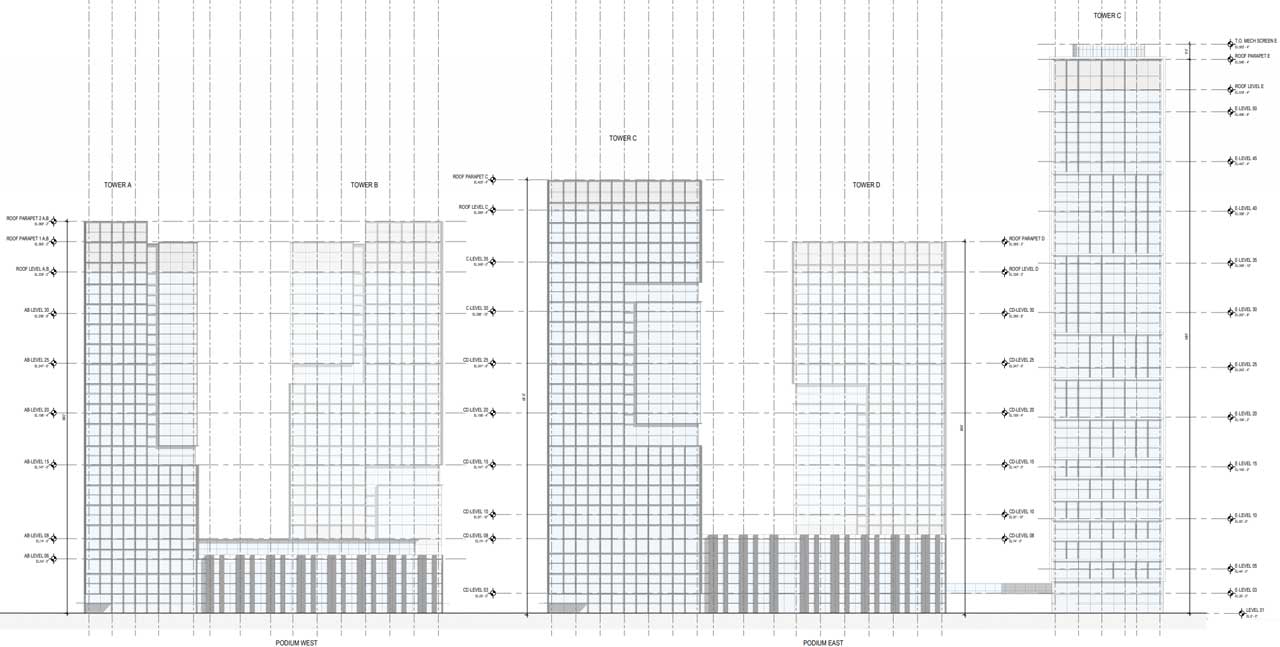 Launched shortly after our March reporting, the Mandalay board claims to be worried about the overcrowding LeFrak's development could cause and says the lack of transparency on the project is "very disappointing." Their petition is aimed at Jersey City's council, planning committees, and environmental agencies.
"The planned construction of five congested high-rise buildings with the tallest, 51-story tower, at the shore end of the ground of Pier 6, which has only narrow side walkways for public access to the Hudson River shoreline and no green space, is just one of many examples of enriching developers at the expense of our safety and quality of life," the board states.
The petition thus far has gathered less than 1,500 signatures in just under a month. LeFrak's proposal fully conforms to the Newport Redevelopment Plan and is requesting only minor variances related to minimum yard requirements and multiple structures on the same lot.
The development's application was initially slated to be heard by the planning board during their April 6 meeting but was carried from that session and will now be heard on May 4.
UPDATE (5/3/21): Per a public notice, the 2 Sixth Street proposal will no longer be heard during the planning board's May 4 meeting. It has been listed as "carried to a date uncertain."