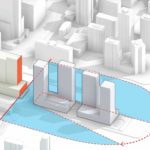 Despite community concerns, the planning board gave an initial green light to a Jersey City proposal that would revitalize a pier.
Condo owners at the nearby Mandalay on the Hudson are claiming the 1,998-unit proposal would enrich developers "at the expense of residents' safety and quality of life."
The company is looking to extend a roadway into an eight-acre Newport pier while building a mixed-use project featuring 1,998 units, parking, retail, and public open space.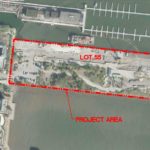 Jersey Digs has learned new details about a major project at 2 Sixth Street along the Hudson River in Jersey City that we first reported on in June.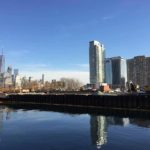 The company appears to be abandoning their plans for an office building on a 6th Street property and have instead submitted preliminary plans that could see five high rises built on the land.