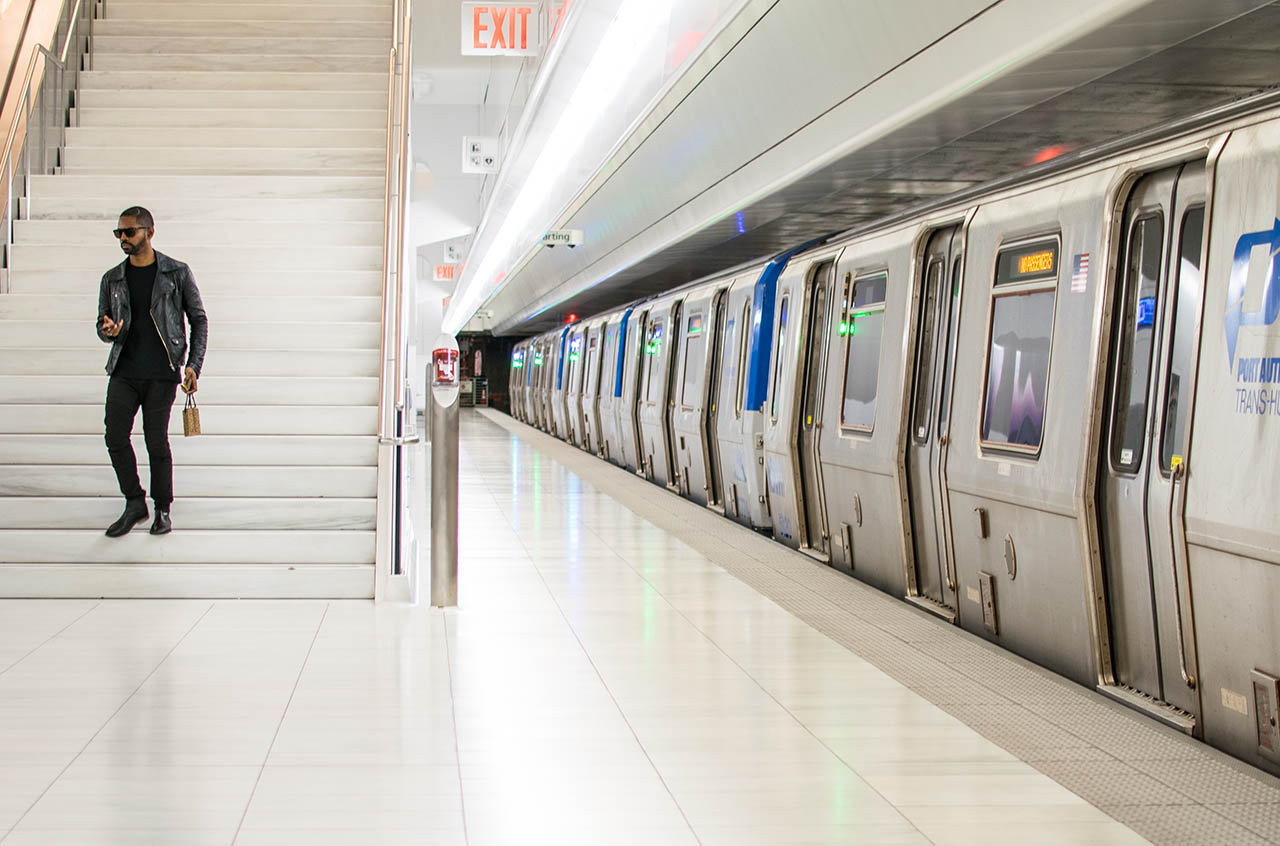 Just months after unveiling upgrades that included real-time train arrival screens and cell phone service in stations, the Port Authority is set to begin work on the heavily traveled PATH system in hopes of easing congestion that commuters and residents regularly face.
The Port Authority estimates that around 280,000 people use the PATH system every day and the rail connection linking Newark, Harrison, Jersey City, Hoboken, and Manhattan handled just under 82 million total riders last year. It's those numbers that spurred the Authority to announce a $1 billion investment late last month that will add capacity, reduce delays, and put new cars in service along the system's busiest lines.
In terms of relief that's coming soon, both the Newark-World Trade Center and Journal Square-33rd Street lines will see a 10% increase in rush hour capacity by September this year. The Authority will be running trains three minutes apart as opposed to the current gap of four minutes between trains, which should help with overcrowding along those lines.
To be completed in 2022 following various upgrades, the Authority will be increasing rush-hour capacity by 40% on the Newark-World Trade Center line and by 20% on the system's three other lines. This will be accomplished by putting 72 new rail cars into service the Authority has already purchased, installing a new signal system, and extending platforms in stations at Grove Street and Exchange Place to accommodate longer, nine-car trains that will run every three minutes during rush hour.
The Port Authority also has a six-point, $50 million delay reduction initiative that will repair track bed conditions throughout the system, replace 43 critical switch machines, upgrade signal software, and increase the frequency of inspections. In addition, the system's entire train fleet will be overhauled by 2024, with 40% of those cars undergoing the work within 30 months.
A set of customer service initiatives designed to make the system more user-friendly is in the cards and there's some good news for those seeking compatibility with New York City's transit. PATH will be implementing a new fare payment system integrated with the MTA's OMNY system that accepts tap-and-go payments, which is currently being operated as a pilot program. MetroCard and SmartLink methods of payment will be valid on PATH trains through 2023, at which point they will be phased out.
"The PATH Improvement Plan is a comprehensive and forward-thinking approach to fixing the biggest problems facing PATH," said Port Authority Chairman Kevin O'Toole in a statement. "By adding cars and trains, hitting back at the root cause of delays, and focusing on the customer experience, PATH will make monumental changes that affect the lives of the nearly 300,000 customers who rely on PATH each day."
The Port Authority has not yet announced a timeline or any service disruptions that could take place related to the work.
Related: