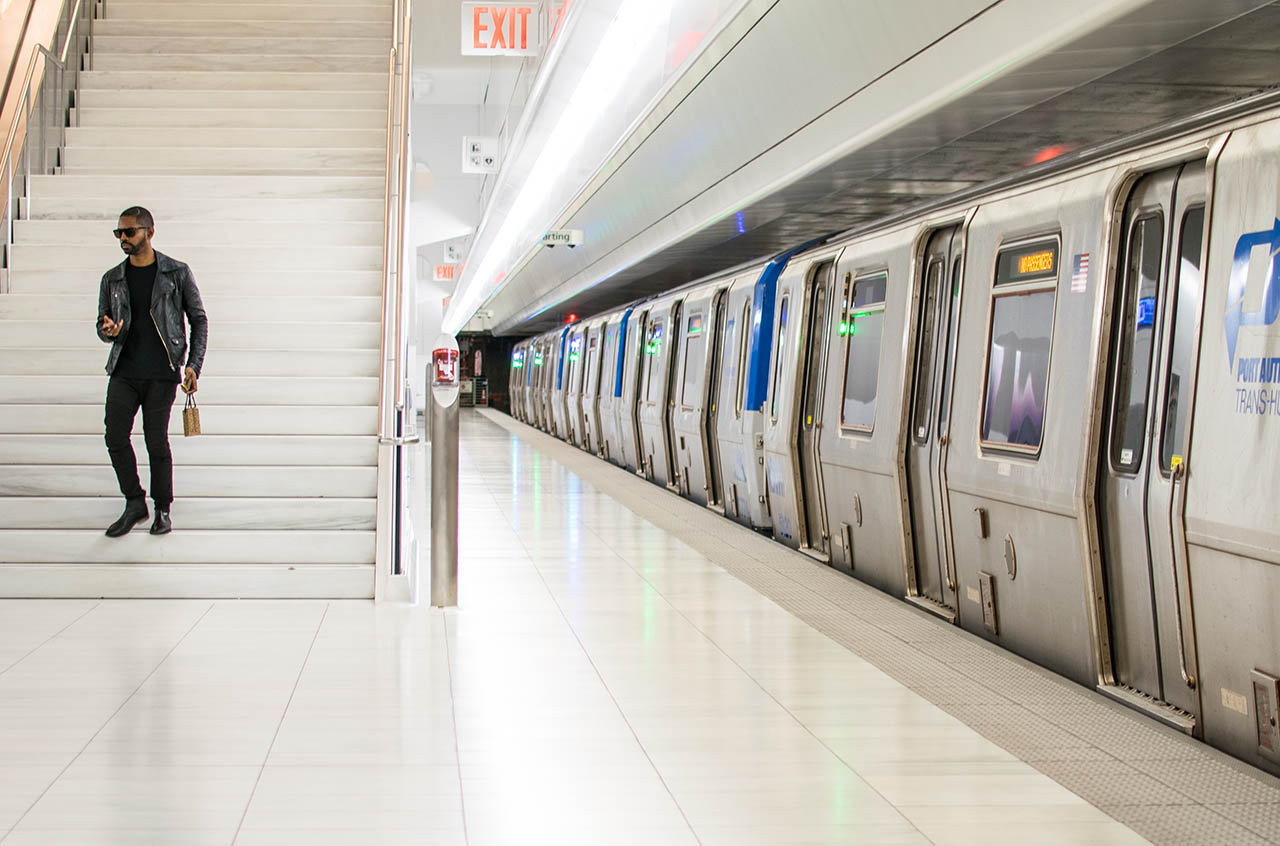 An unprecedented building boom in Hudson County has caused some to sound the alarm about the need to upgrade the region's mass transit network. Work has been underway for quite some time to modernize and add capacity to the PATH system and while some advancements are a ways off, a few new features will be coming to the system very soon.
The first new PATH perk is an obvious one. The Port Authority, who runs the system, unveiled its modern, glass-heavy station at Harrison late last month, which is scheduled to completely wrap up construction in June 2019. The $256 million station will eventually allow 10-car trains on the line for increased capacity but in the meantime, it gives riders a benefit that will soon be in every station on the system.
Harrison is the first PATH station to have active real-time train arrivals displayed on newly-installed monitors. Other stops along the system will have the arrival times feature up and running in the near future, and the monitors that will display them have already been installed at stations in Journal Square, Grove Street, and Hoboken.
Another technology upgrade just came to the PATH last week. The Port Authority announced that cellular phone service through T-Mobile and AT&T is now available in all of New York's PATH stations, and stops on the Jersey side of the Hudson will be getting the service soon. Underground stations at Hoboken, Newport, Exchange Place, and Grove Street will be adding T-Mobile and AT&T cellular service within the next few weeks, while Verizon and Sprint are scheduled to add service in the stations during 2019.
Not all of the upgrades coming to PATH in 2019 will be as convenient in the short-term. While the 33rd Street line's station closures due to Positive Train Control installation are officially in the rear view, the World Trade Center lines will be subject to weekend closures next year. Seven projects are planned to replace rails, wiring, cables, and equipment in tunnels between the Exchange Place and World Trade Center stations that were damaged by Hurricane Sandy. A spokesperson for the Port Authority said no timeline has been announced for the work to commence, as the schedule is still being finalized.