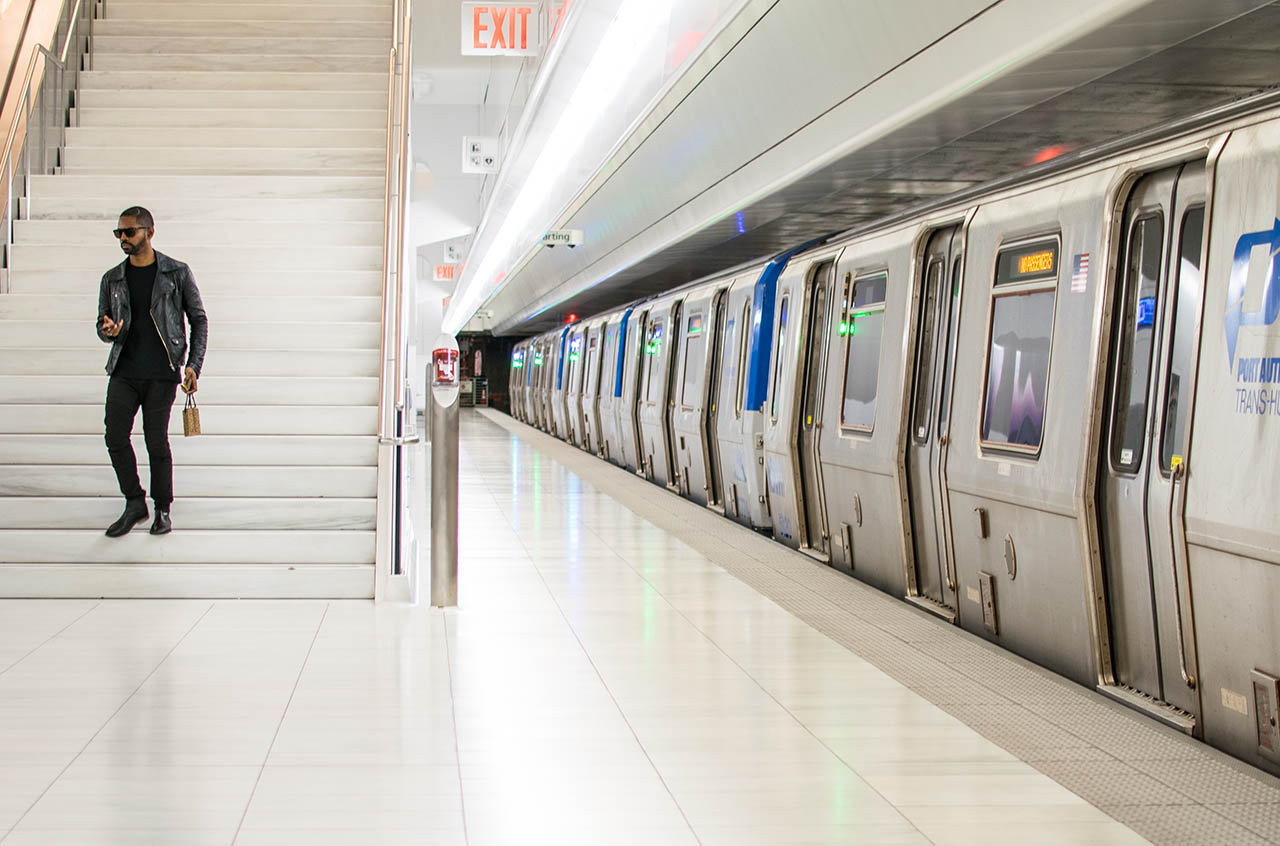 The New York City area could soon have a second airport where rail service from Manhattan operates 24 hours a day, and public hearings on the matter are coming soon.
Currently, on weekdays, the last train from New York Penn Station to the Newark Liberty International Airport station gets there at 1:45 a.m., leaving a three-hour gap before the next one.
Now, plans are advancing to expand the Port Authority Trans-Hudson's (PATH) Newark-World Trade Center Line south by 2.4 miles from Newark Penn Station to a site in the Dayton neighborhood alongside the existing airport station, which connects NJ Transit and Amtrak trains to the AirTrain. Unlike the existing station, the construction of the controversial two-track PATH stop near the intersection of Frelinghuysen Avenue and Haynes Avenue would allow for access to the Frelinghuysen Avenue corridor.
As part of the project, new PATH tracks will also have to be constructed along McCarter Highway in Newark south of South Street, where PATH's train yard currently ends.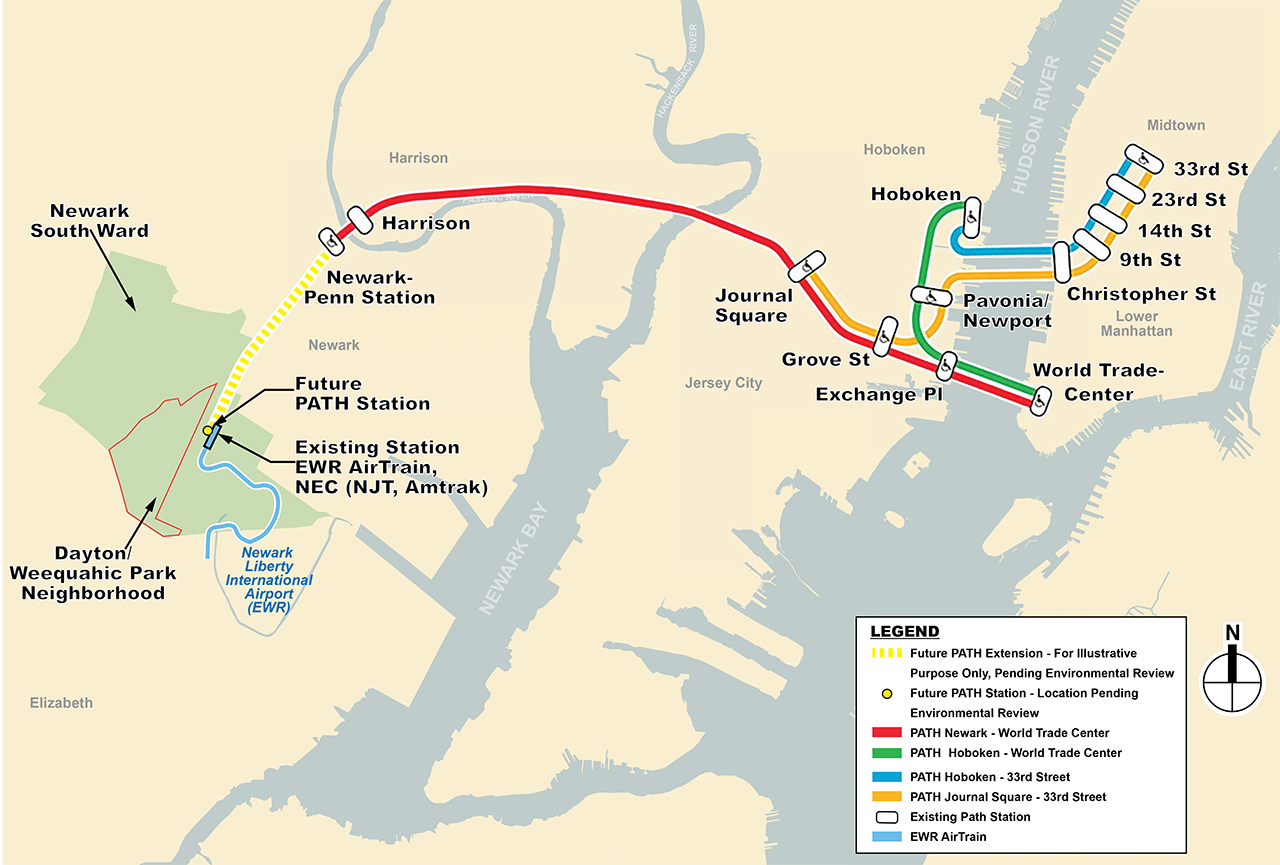 According to the Port Authority of New York and New Jersey, a new rail yard will be built at 442-470 Frelinghuysen Avenue or 660 Frelinghuysen Avenue and platforms at Newark Penn Station will undergo a "modification…to accommodate increased passenger flow." A park-and-ride commuter garage could also be built as part of a public-private partnership, according to the agency's scoping document, and paths for bikes and pedestrians, bike storage, an area for taxi service, and stops on NJ Transit Buses 37, 59, and 107 from areas like South Orange, Irvington, Ivy Hill, Cranford, Plainfield, Elizabeth, and Manhattan, as well as Coach USA's Bus 24 are expected to be included at the new station.
This new service from the airport, which could receive funding from the Federal Transit Administration, would increase service along an already crowded system, particularly because the PATH cost is significantly less expensive than NJ Transit. In addition, PATH service at the airport station would allow for the first-ever one-seat ride from Lower Manhattan to EWR.
The Port Authority is now seeking input from area residents and PATH riders regarding the proposed extension as part of the scoping period between November 14 and December 20. It will hold two public hearings in Newark before the end of the month. The first will be held just a few blocks from the site of the proposed station on Tuesday, November 28. Specifically, it will be at the community center in Weequahic Park, at 92 Thomas Carmichael Drive. The second will be held on Thursday, November 30, just a few yards away from Newark Penn Station in the Hilton hotel's Garden State Ballroom. Both meetings will include open house hours from 5:00 p.m. to 8:00 p.m. and will feature presentations at 5:30 p.m. and 7:00 p.m. in English, Spanish, Haitian Creole, and Portuguese. For those who cannot make either of the meetings, the Port Authority is also accepting input at [email protected].