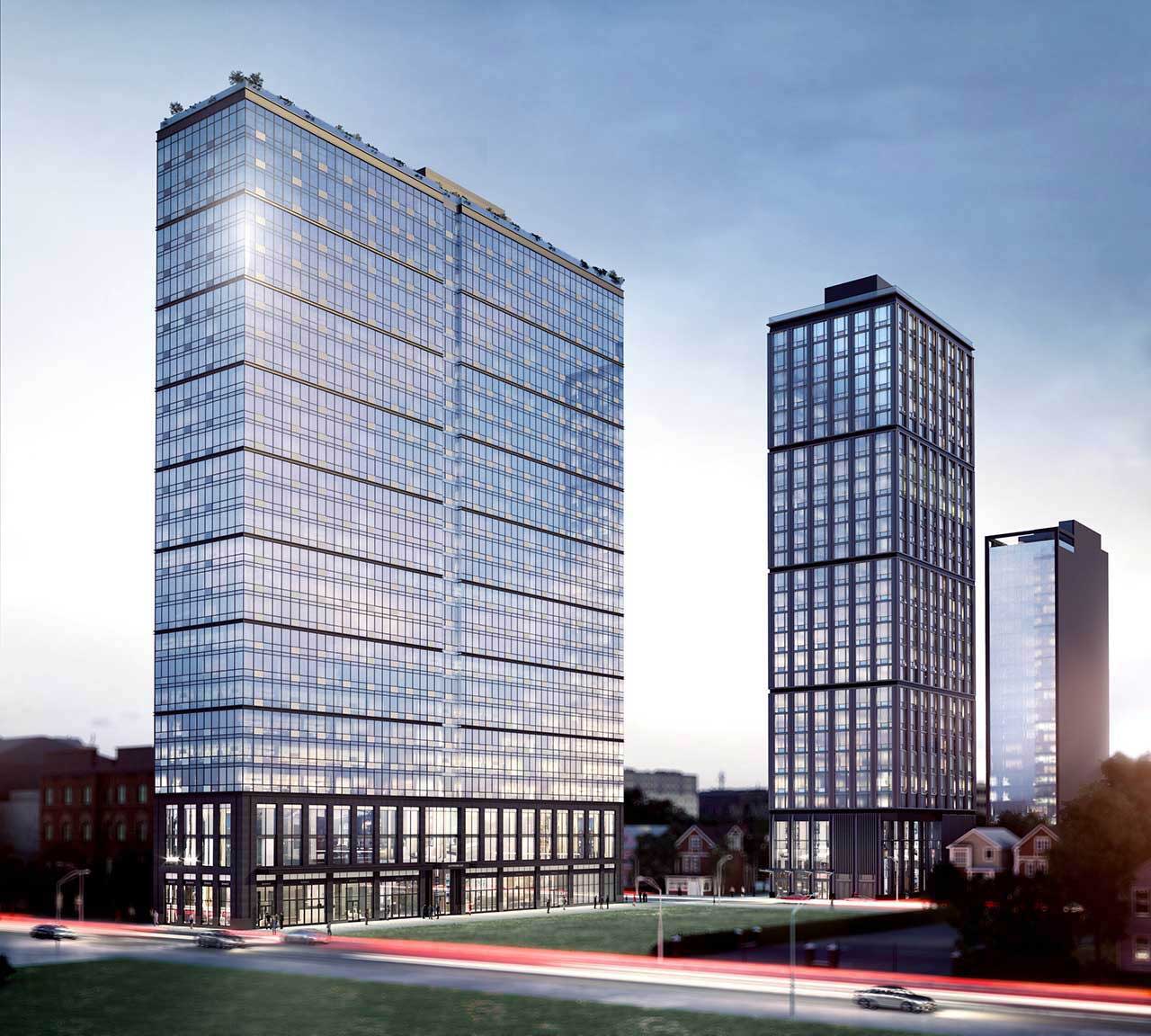 One of the most prominent developers in Jersey City's Journal Square has secured a loan that will help transition the newly completed property as they make their next move in the neighborhood.
Slate Property Group announced that its lending arm, SCALE, has provided Long Island-Namdar Group with a $160 million bridge loan for their 618 Pavonia Avenue development. Jersey Digs has been following the development since well before it was finally approved in late 2020. Construction was completed earlier this year.
The bridge loan will be used to retire $120 million in construction financing and fund the lease-up and stabilization of the 27-story, 432-unit residential building, which is now known as 9 Homestead Place. The recent loan marks the fifth deal that SCALE has closed with Namdar Group.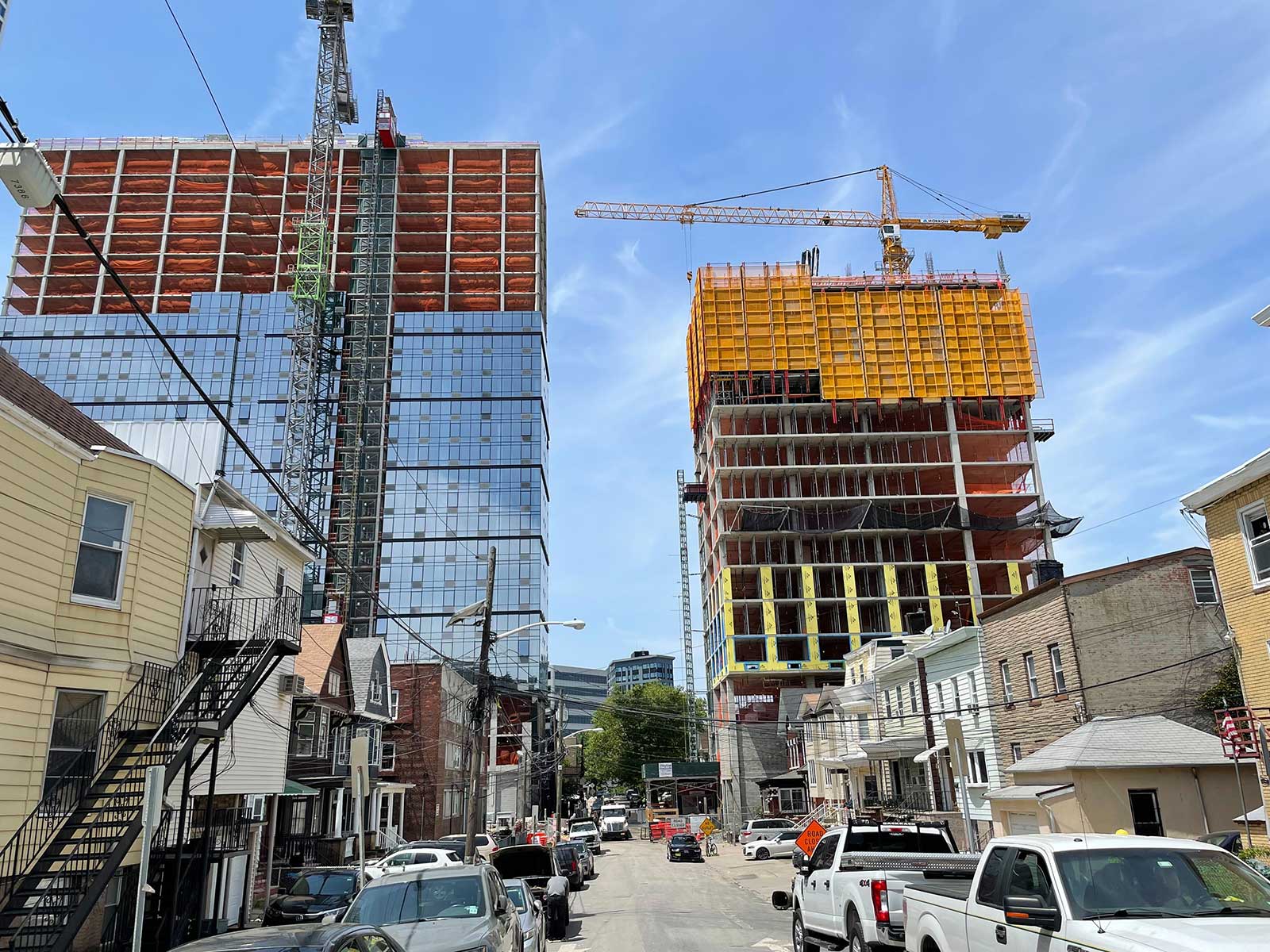 "In an environment that is making it extremely difficult to finance all types of development projects, our strong relationships and experience in the market are allowing us to get a large volume of deals across the finish line," said Martin Nussbaum, Co-Founder and Principal at Slate Property Group. "We've had great success working with Namdar Group, a repeat borrower of SCALE with an extensive track record in Journal Square."
Namdar Group's latest Journal Square project features a mix of residences ranging from studios to three-bedroom apartments just steps from the neighborhood's PATH station. Communal amenities include a bowling alley, rooftop lounge and terrace, game room, yoga room and fitness center.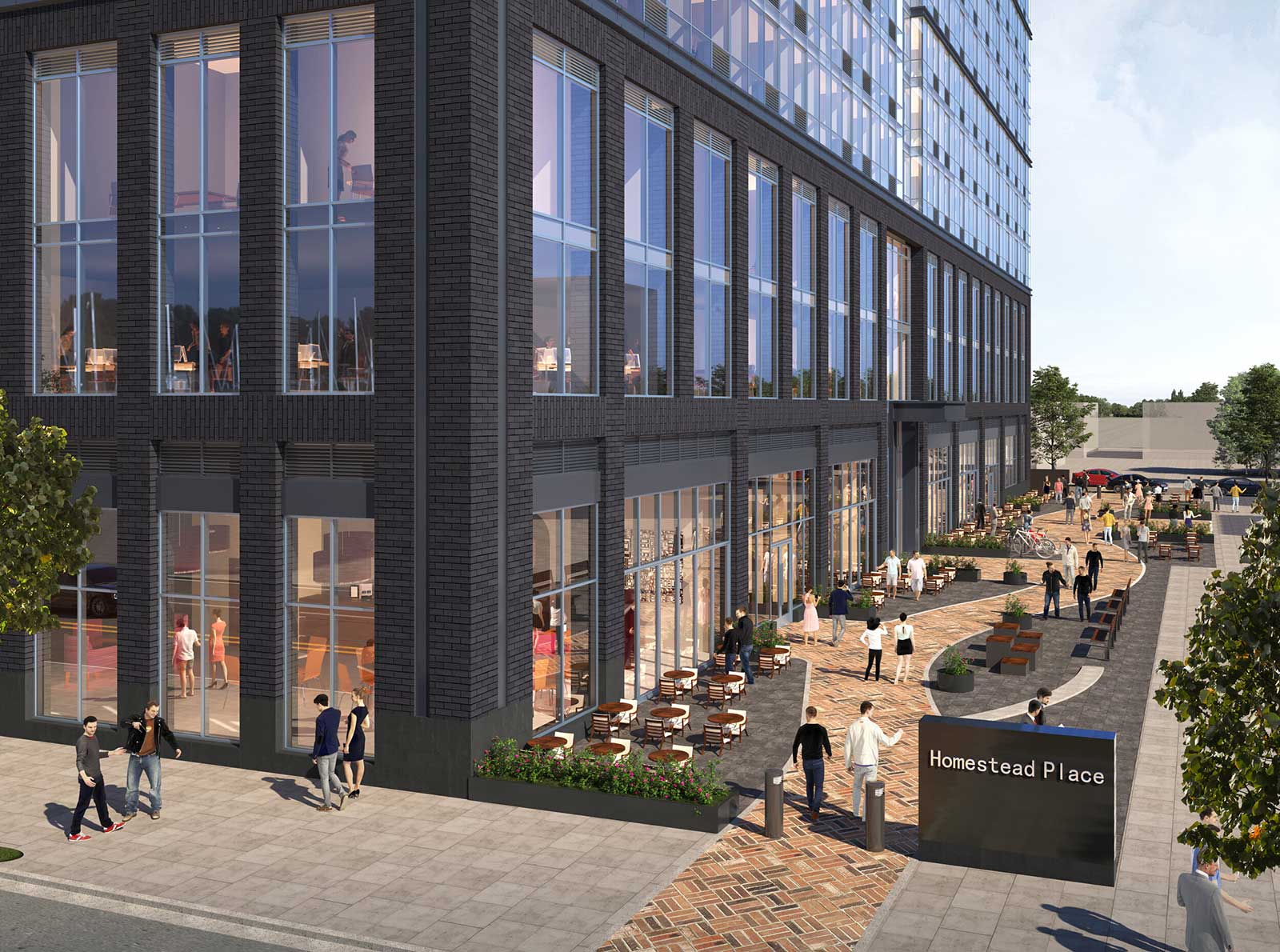 The tower was built in conjunction with another Namdar Group project across the way at 26 Van Reipen Avenue. The loan was arranged by Drew Fletcher and Bryan Grover of Greystone Capital Advisors.
"We are thrilled to have closed another transaction with our long-standing client, Namdar Group, and our trusted financing partners at SCALE," said Drew Fletcher, President of Greystone Capital Advisors. "This transaction demonstrates that there is still strong liquidity and risk appetite for financing high quality multifamily projects, despite the significant headwinds in the capital markets."
Namdar Group has a total of six towers planned for the neighborhood and is one of the larger land holders in Journal Square. The company is also building a pedestrian plaza dubbed Homestead Place in addition to the residential buildings.
Next up Namdar Group's the agenda appears to be a 27-story high-rise with 576 residential units at 626 Newark Avenue, as the company released new renderings of the project via their website earlier this year.