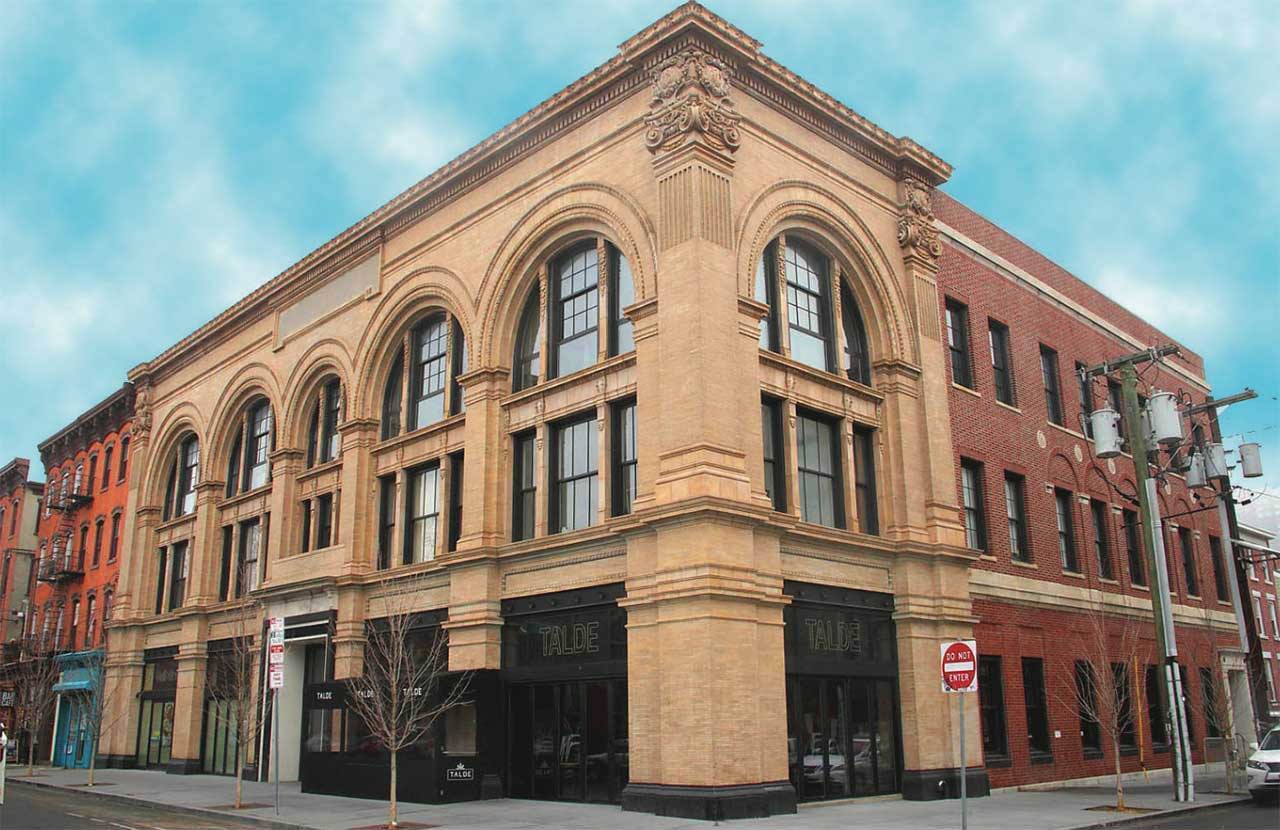 Downtown's most notable hospitality neighborhood will be getting a new eatery later this fall, as a popular Manhattan restaurant group will be bringing their third endeavor to a prominent space just off the Newark Avenue pedestrian plaza.
Jersey Digs has learned that The Hudson Hound will be setting up shop inside the former Talde spot at 8 Erie Street. The restaurant first showed up at 575 Hudson Street in Manhattan 20 years ago and the ownership group opened Trinity Bar and Restaurant at 115 Broadway near the World Trade Center four years later.
Owner Jason O'Brien and chef Donal Crosbie are both locals, the latter of whom has lived in Jersey City for close to 20 years. O'Brien moved to Jersey City with his wife six years ago and says that he fell in love with the area and the amazing transformation that's been happening.
"Donal has always wanted us to open in Jersey City and when Talde closed, we both knew it was a great opportunity to see if locals will give us a chance and welcome us as they do all the other restaurants and bars old and new," says O'Brien.
Crosbie originally hails from Dublin and worked with Wolfgang Puck in Los Angeles where he opened Spago as a young chef. An executive chef gig at Morell in Rockefeller Center led to Crosbie joining forces with O'Brien for The Hudson Hound, which strives to serve fresh local ingredients via a seasonally rotating menu.
The upcoming Hudson Hound JC will serve modern American cuisine but with Irish ownership, they'll lean on that culinary style a bit. The restaurant's rotisserie chicken is a staple, but O'Brien says the menu will be changed up every 12 weeks.
Hudson Hound JC will be taking over both the Talde and former Miss Wong's portions of the building and worked with good friend and designer Ben Kay of Adorn Design on the overhaul. The space will feature lots of wood and original brick for a warm, bright environment. The restaurant will feature both bar and table seating with different nooks and crannies for gathering.
When fully up and running, Hudson Hound JC will be open for dinner seven days a week. They will also be serving a brunch menu on both Saturdays and Sundays, with service running from 10:30 a.m. – 4 p.m.
COVID-19 threw a significant monkey wrench at the restaurant in terms of their timeline for opening, but some adjustments now have them looking to be up and running by mid-September later this year.
Related: