New Jersey is set to roll out marijuana businesses in a big way over the coming year and new plans have surfaced to bring cannabis retailers to several Jersey City neighborhoods.
New Jersey officially opened permit applications to sell legal weed at retail shops earlier this week and Hudson county's largest city is seeing an avalanche of businesses looking to open. Five new applications have recently been submitted looking to bring class 5 cannabis licenses to a diverse group of neighborhoods, including one for a consumption lounge that would replace a Downtown restaurant.
A Freehold-based company called The Perennial Group is looking to bring an endeavor called Cream Dispensary and Lounge to the ground floor of 284 First Street. Currently home to Cuban favorite Hard Grove Cafe, the space would be revamped to include a ventilation system "to prevent harmful or offensive odors from escaping the premises" as part of the work.
The Perennial Group's application included a letter of support from the Historic Downtown Special Improvement District, which manages and runs events in the area. If all goes according to plan, the company is looking to open the business in late 2022.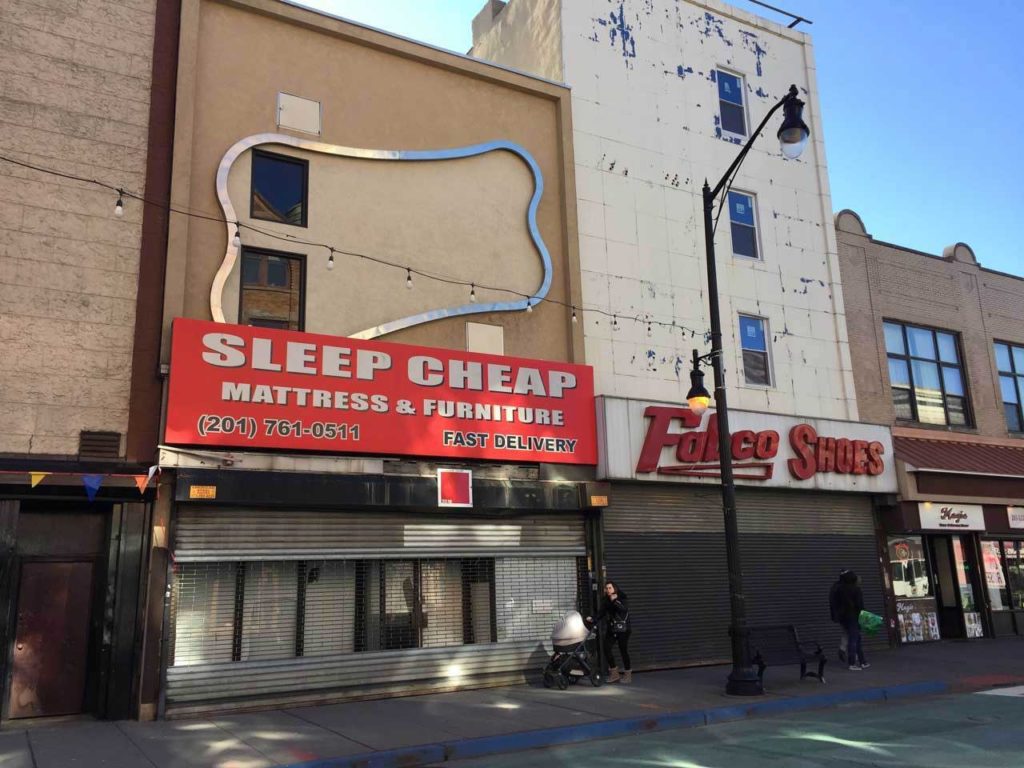 Just a few blocks away, another cannabis establishment called Local Mōdiv is applying to open at 155 Newark Avenue. The long-vacant property, which most recently housed a Sleep Cheap store, would be transformed into a 2,800 square foot dispensary situated along the Newark Avenue Pedestrian Plaza.
Local Mōdiv has already registered a website and would be the closest cannabis dispensary to a transit hub if they open, being situated just two blocks from the Grove Street PATH station.
Further west, a locally owned company called Golden Door Dispensary is hoping to open at 638 Newark Avenue next to Freetown Road. That application is looking to repurpose the ground floor of a law office, redo the exterior façade, and add a finished backyard to the property for employees.
Up in The Heights, an application has been filed to bring Decades Dispensary to 404 Central Avenue. The Ewing-based company is looking to revamp the old Fit Body Boot Camp space into a retail-only dispensary along the neighborhood's main drag.
The fifth new cannabis application was filed by Strictly CBD at 394 Communipaw Avenue, an existing CBD shop that is looking to also sell marijuana out of the storefront.
Jersey Digs broke the news last month about the first recreational cannabis dispensary being planned in Jersey City along Tonnelle Avenue, which brings the total recreational dispensary applications to six. In addition, Harmony Foundation is in the process of opening a marijuana dispensary at a Coles Street property near Hamilton Park that is medicinal only – for now.
The city's planning board would have to sign off on all the new cannabis applications that have been submitted, as every business is seeking a conditional use variance to operate as a dispensary.