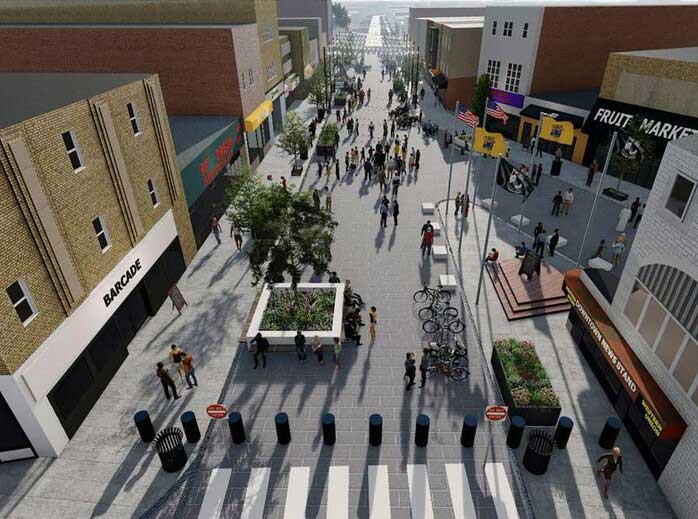 An endeavor to bring a proper plaza to one of Jersey City's top destinations has been years in the making and is set to finally start construction in April following action from the council.
The history of the Newark Avenue Pedestrian Plaza goes back to 2015, when a stretch of the road west of Grove Street was shut down to vehicular traffic. The green paint that designated the road for those on foot was later expanded one block west to Jersey Avenue in 2018.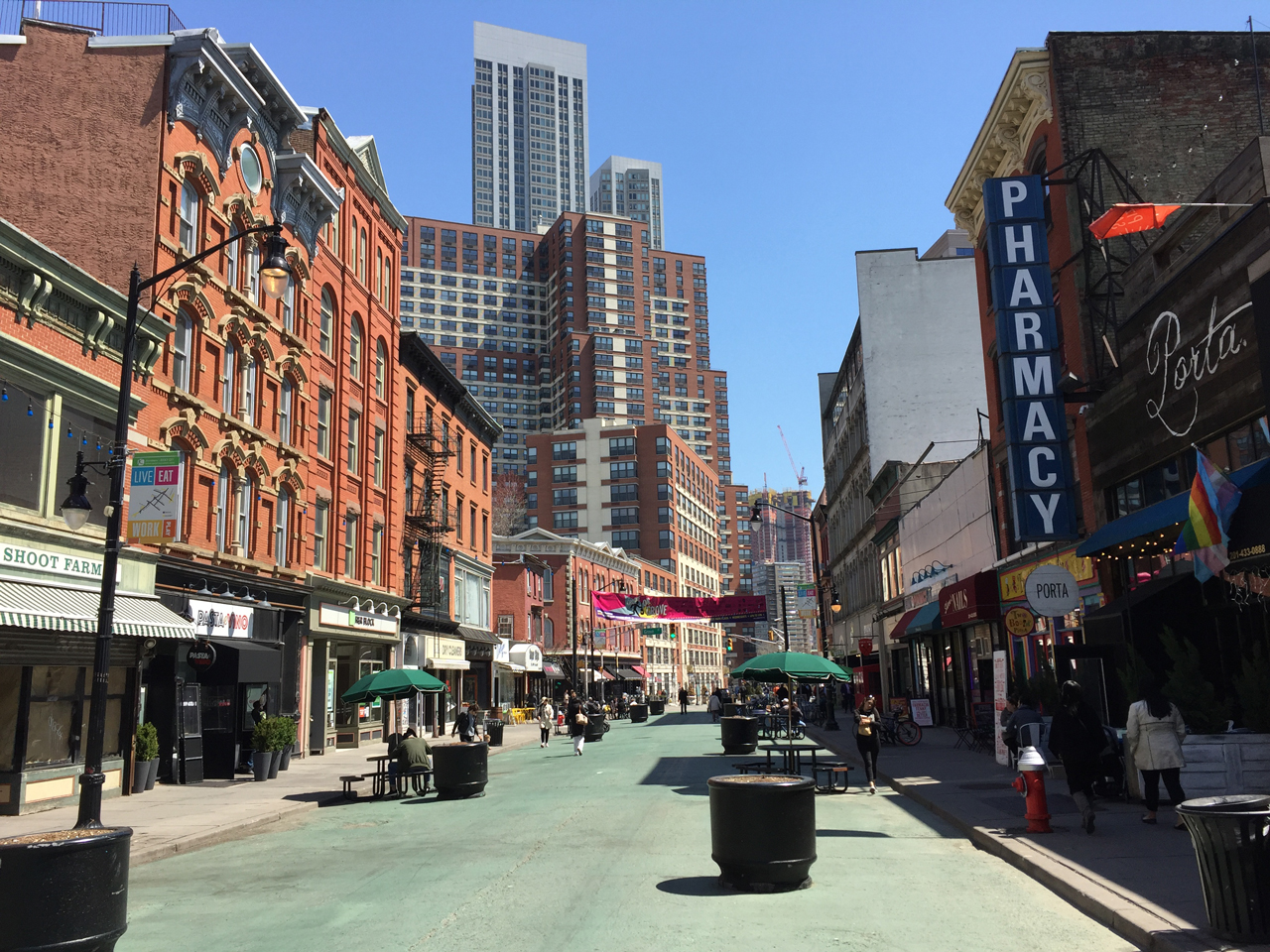 The current plaza was always intended to be temporary and Jersey City brought in Red Bank-based Maser Consulting to design a permanent version that was originally slated to cost $4 million. The most major portion of their plan involved raising the two blocks of roadway to match the sidewalk while replacing the road's blacktop with granite paver plaza surfacing.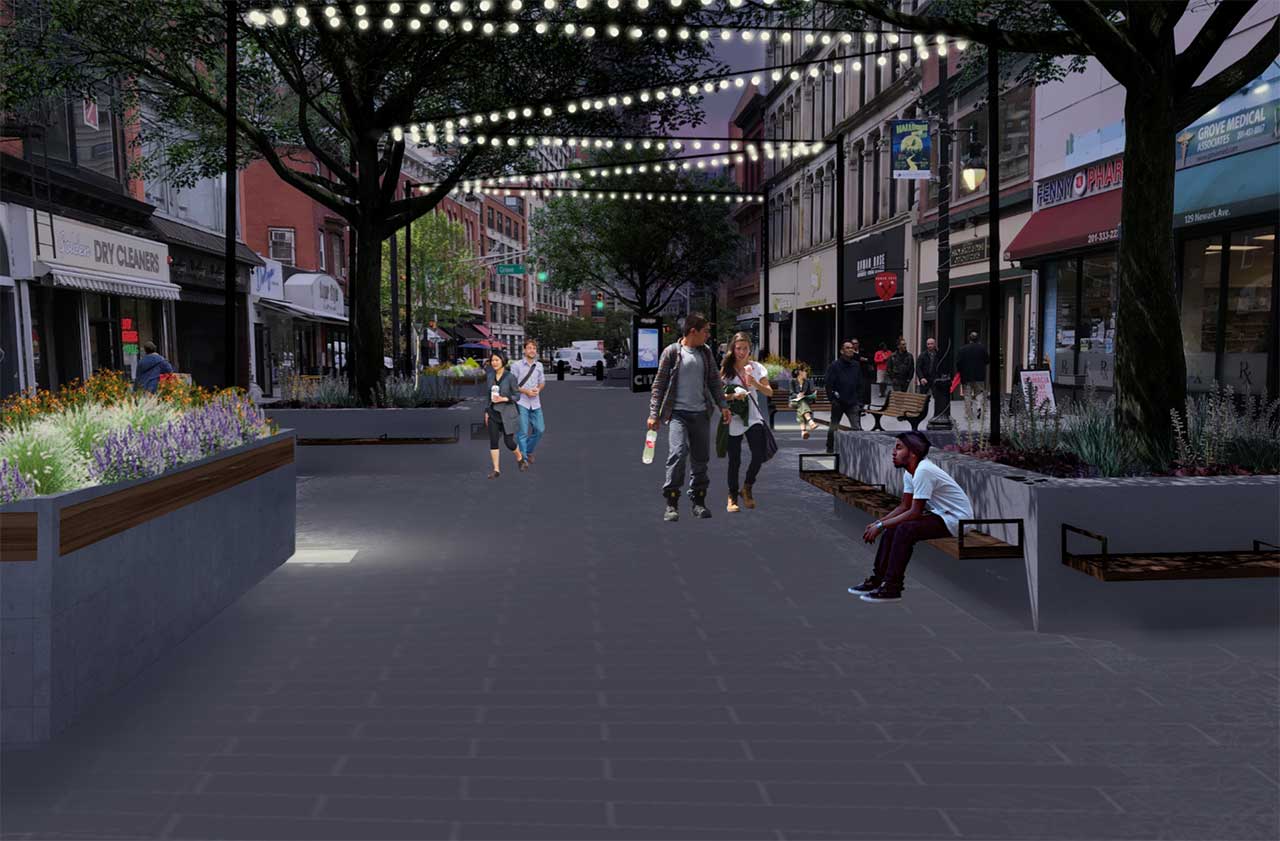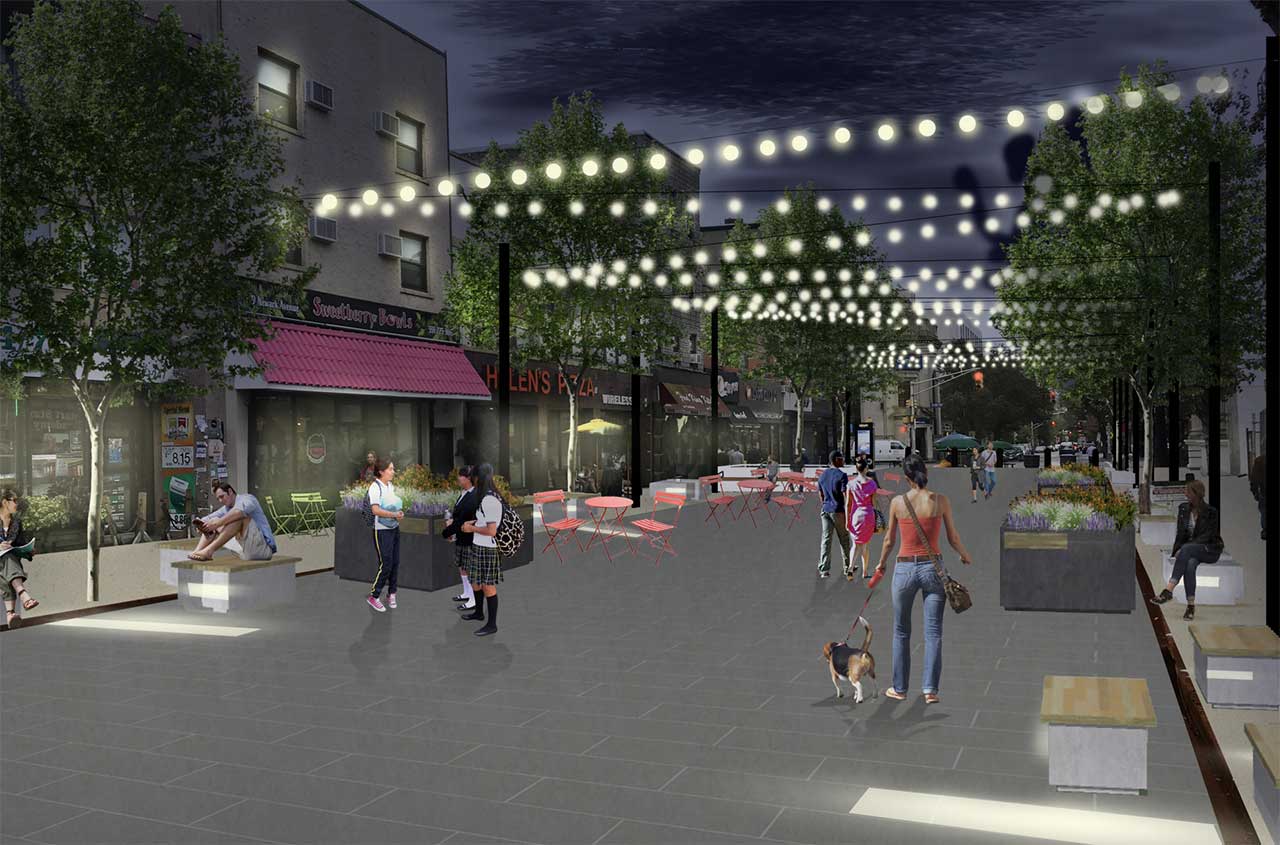 Jersey City Mayor Steve Fulop announced in a Facebook live video that the plan would break ground in December 2019, but unexplained delays followed by the COVID-19 pandemic appeared to derail the project. But our exclusive scoop from late last year indicated that work to overhaul the plaza would begin in spring 2021.
Jersey City's council made that official on February 10, voting 7-1 to approve a resolution that awards a contract to Rahway-based J.C. Contracting. The company will receive almost $6.7 million from the city's capital account for their work, as they were the lowest of nine public bidders on the project.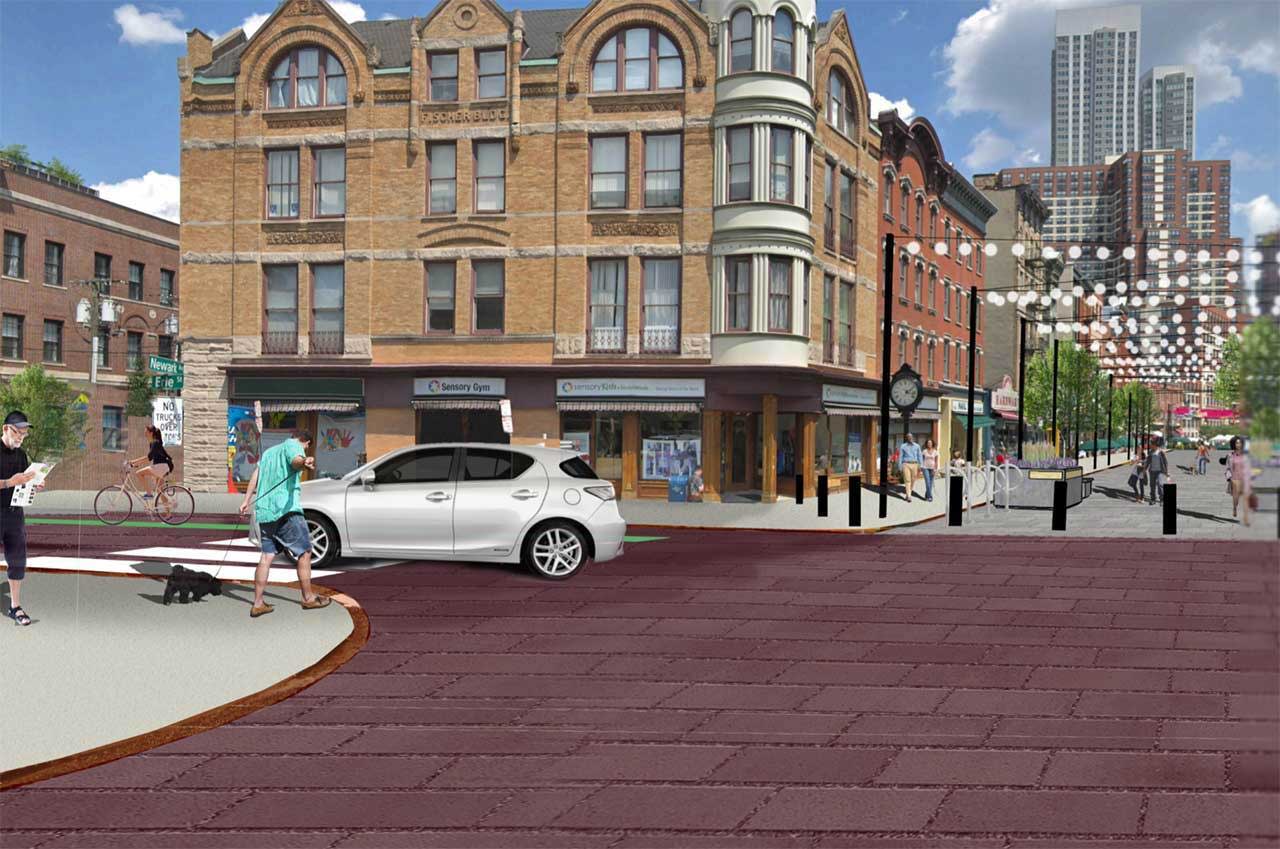 "The creation of the pedestrian plaza was a risk our administration took when first elected as there was significant pushback, but I think over time it has become clear to everyone that the changes we made there have attracted more people, allowed more businesses to open, and created a destination spot for visitors and residents," Mayor Fulop said in a statement.
Besides the granite pavers, other components of the overhaul include trench drains, sidewalk resurfacing, new lighting, street trees with green infrastructure including rain gardens, illuminated benches, moveable furniture, and decorative planters. A permanent stage for community events will also be constructed as part of the work.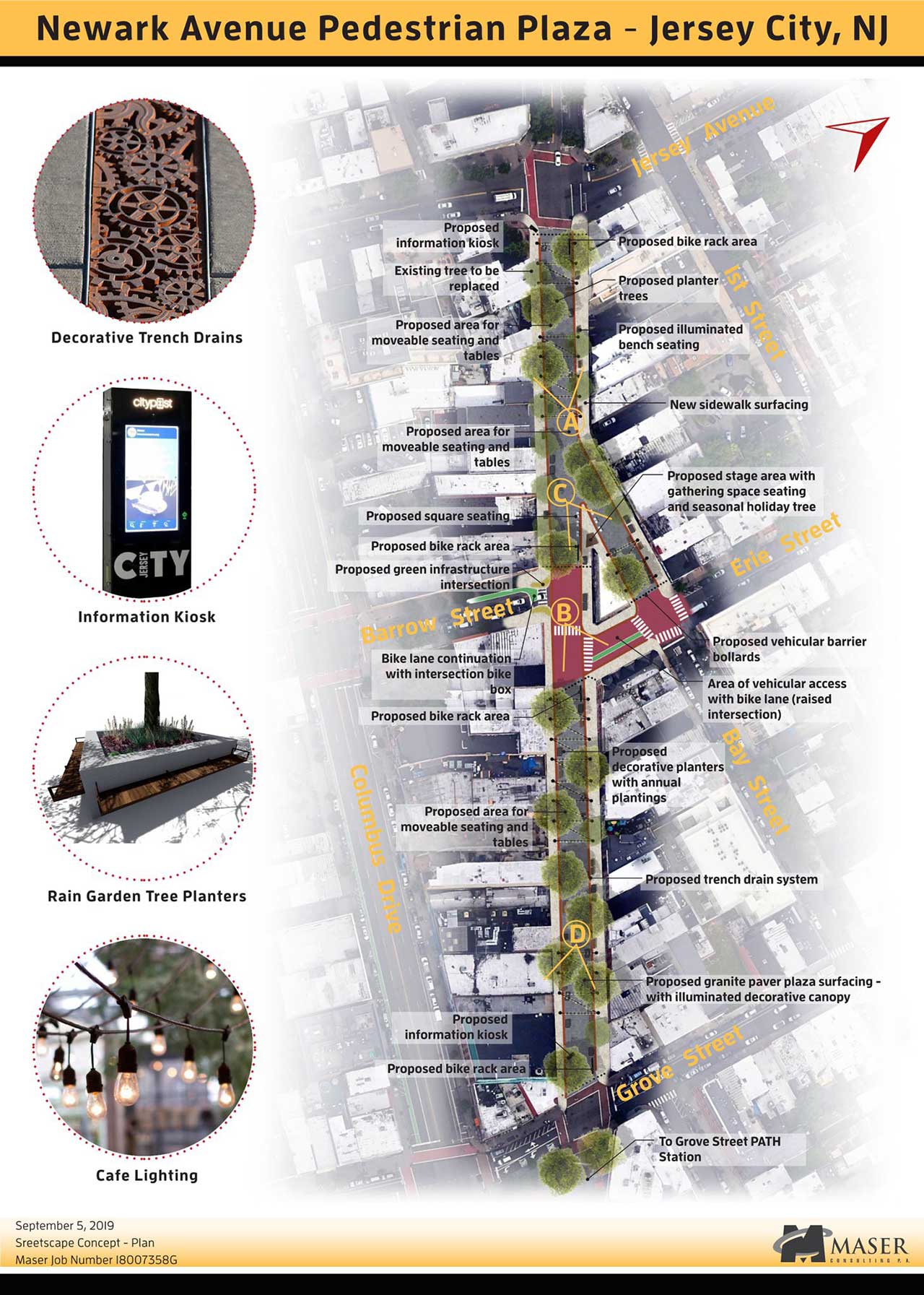 The latest investment in the plaza will create additional restaurant seating and more room for foot traffic. Some specifics that are confirmed for the plaza via the contract include the installation of six flag poles, 46 benches, information kiosks, and 16 bike racks.
The contract approved by the council dictates that work on the project must be completed within 183 calendar days, or about six months. Based on that timeline, the final version of the plaza should open sometime in the fall.