The building boom around Journal Square has started to draw some new restaurants to the area and the latest entry comes from a chef that cut his teeth at a popular Downtown spot before deciding to open a place of his own.
Work has been ongoing for months at a modest storefront at 640 Newark Avenue just off the notable Five Corners intersection. The former medical office has been undergoing an overhaul spearheaded by Chef Claude Lewis, a Jersey City local who's been moving up the food scene ladder for quite some time.
Lewis had been the Executive Chef at Porta for several years when he took on a unique culinary contest. He entered Food Network's Chopped competition that challenges four chefs to make the best dishes they can using certain ingredients, a few of which are always offbeat.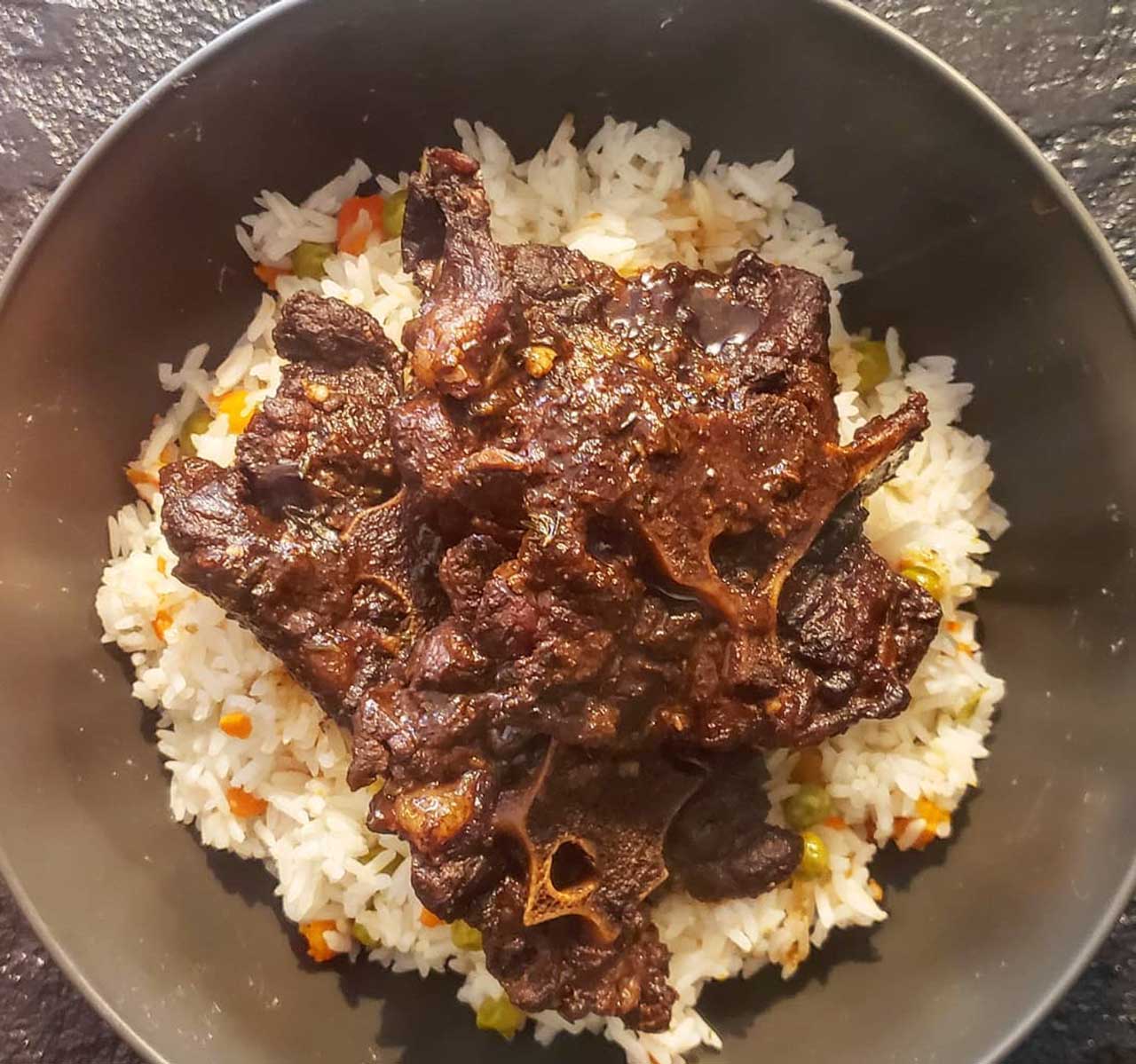 Lewis ended up winning his episode of Chopped earlier this year and has been honing his chef skills on several endeavors since. He participated in a November event at Hudson County Community College's Culinary Center to raise funds for scholarships and recently served his creations in the United Nations Delegates Dining Room under their Caribbean Guest Chefs Series.
Lewis had long sought to find a permanent home for a West Indian catering business he's had in Jersey City for several years and his brick-and-mortar spot dubbed Freetown Road quietly soft-opened just after Christmas. They've been wowing diners with unique cuisine that's hard to find anywhere else, including their signature Oxtail Stew.
Other rare entrees at Freetown Road include a grilled goat dish or a salted codfish that are complemented by sides like Roti skins, fried dumplings, or a macaroni and cheese pie. The name of the restaurant is a combination of the two hometowns of Lewis' parents, Freetown Village and Old Road Village. His eatery strives to be a representation of West Indian culture and Caribbean flavors but with modern techniques.
Freetown Road is closed on Sundays but open all other days, starting at 12 p.m. for lunch. They currently close at 6 p.m. on Monday, 8 p.m. Tuesday through Thursday, and 10 p.m. Fridays and Saturdays. They can be followed at the Instagram handle @freetown_road_project.
Related: