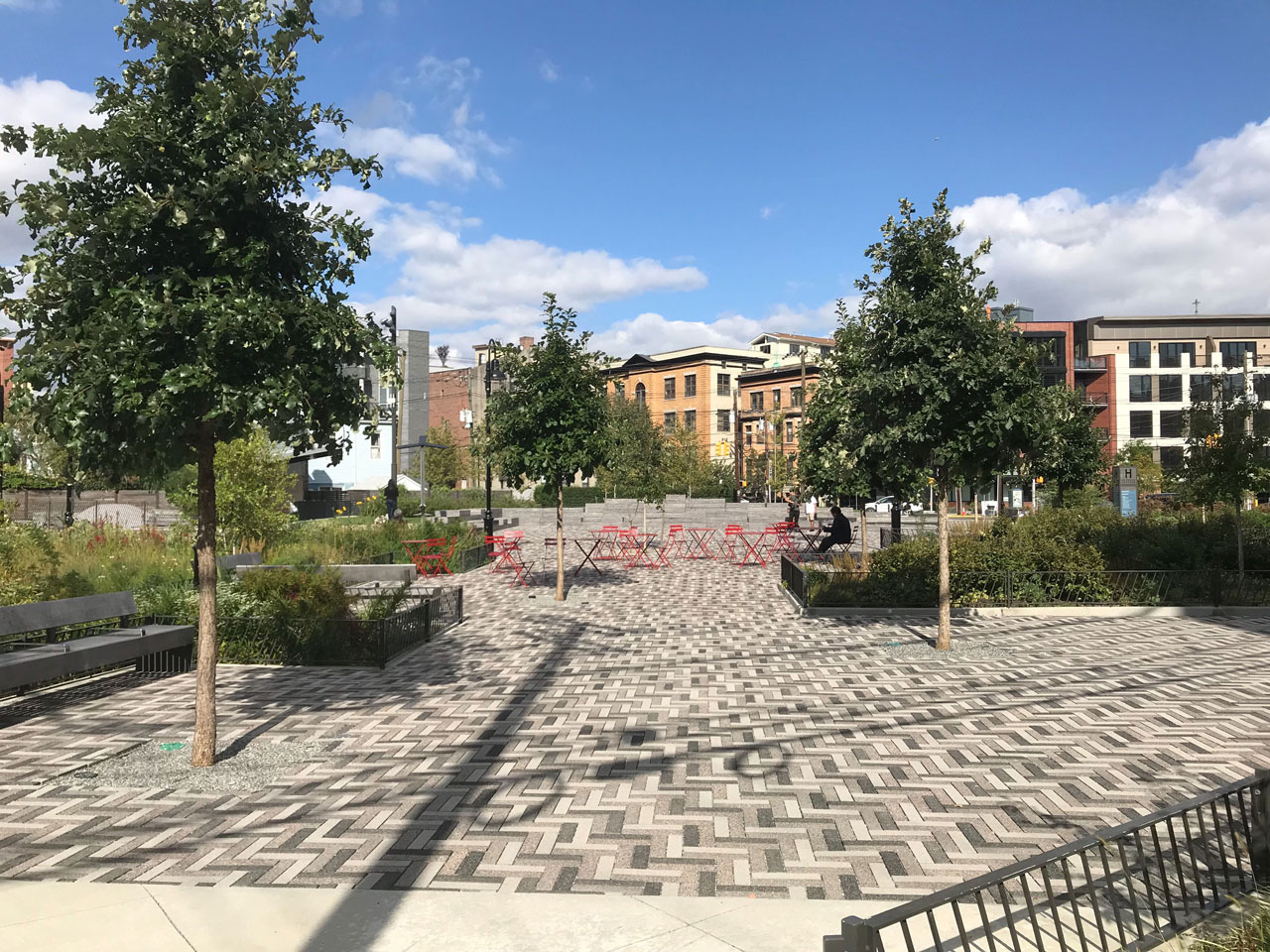 A surface parking lot next to existing greenspace will soon be home to a temporary park after officials approved a design scheme and a contract to expand the facility just in time for the warmer months.
During their May 19 meeting, Hoboken's city council unanimously approved a plan to enlarge Southwest Park. The move will expand the greenery into about an acre of land at 111 Paterson Avenue that was formerly owned by Academy Bus and was the subject of several battles that spanned multiple years.
Hoboken initially looked to eminent domain to expropriate the land from Academy but instead reached a settlement to "consensually acquire" the property for $11 million. In exchange, Hoboken amended the Southwest Hoboken Redevelopment Plan to allow Academy Bus to construct 25 additional residential units on other properties they own in the neighborhood.
The temporary park is designed by Kimley Horn and was settled on after community meetings that were held earlier this month. The final version includes a basketball court, an area for hopscotch, a playground with shade sails, picnic tables, pickleball courts, and a section dedicated for community gardens.
Hoboken will be utilizing equipment from the previous Northwest pop-up park on the endeavor and the council awarded a contract to Kenilworth-based Picerno Giordano Construction for the remainder of the work. The company will receive $169,700 in exchange for the park's buildout.
The pop-up expansion of the Southwest Park is a temporary measure to bridge the gap while the city plans a permanent version, which is slated to include resiliency measures like an underground water retention system to help mitigate flooding in the neighborhood.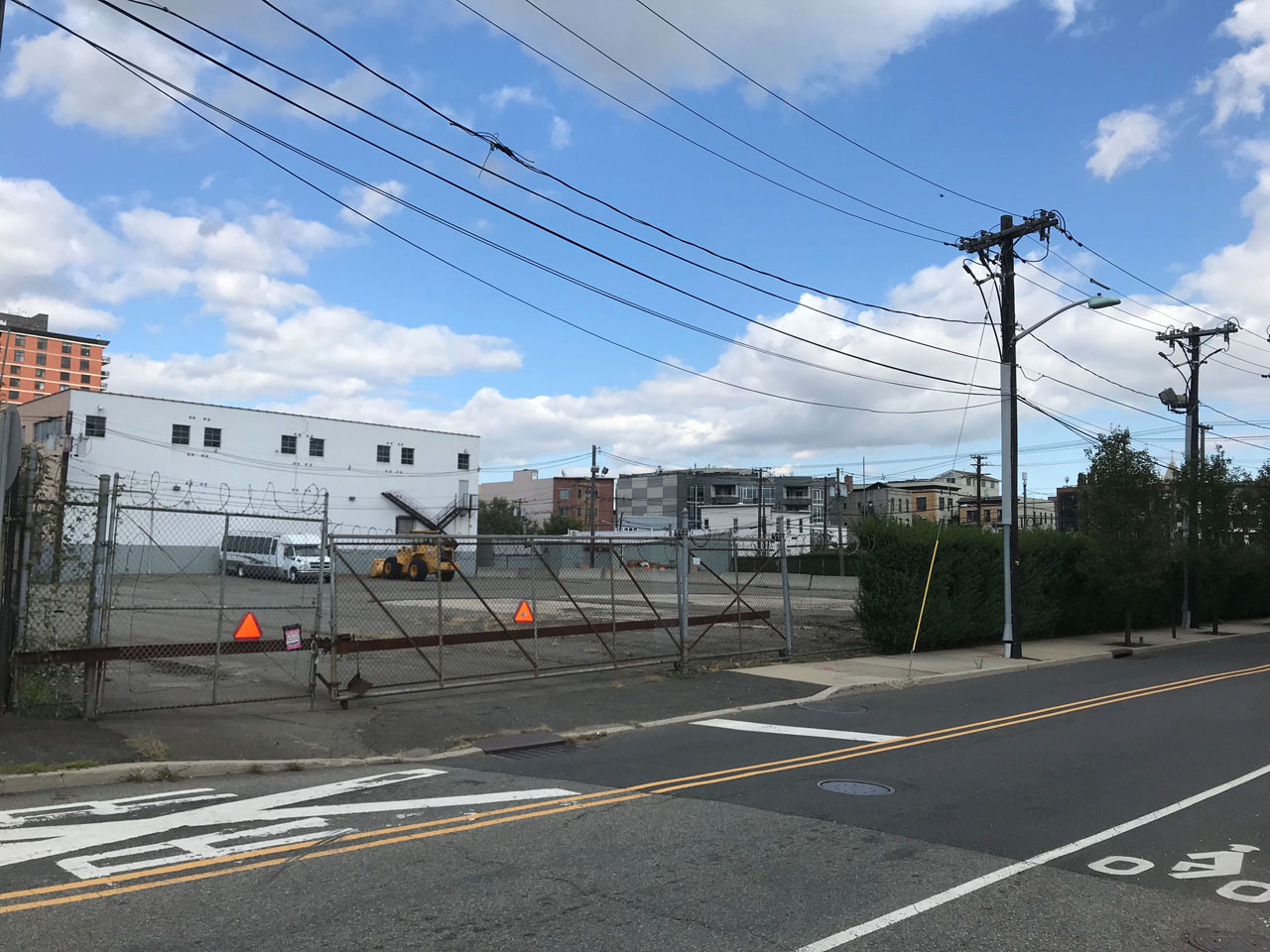 Hoboken officials have stressed their intention to have the space up and running for the summer months and anticipate the pop-up park opening by mid-July.
The city's west side has seen a boom in greenspace during recent years, as the permanent version of a 5.4-acre Northwest Park is currently under construction and slated to open in 2022.