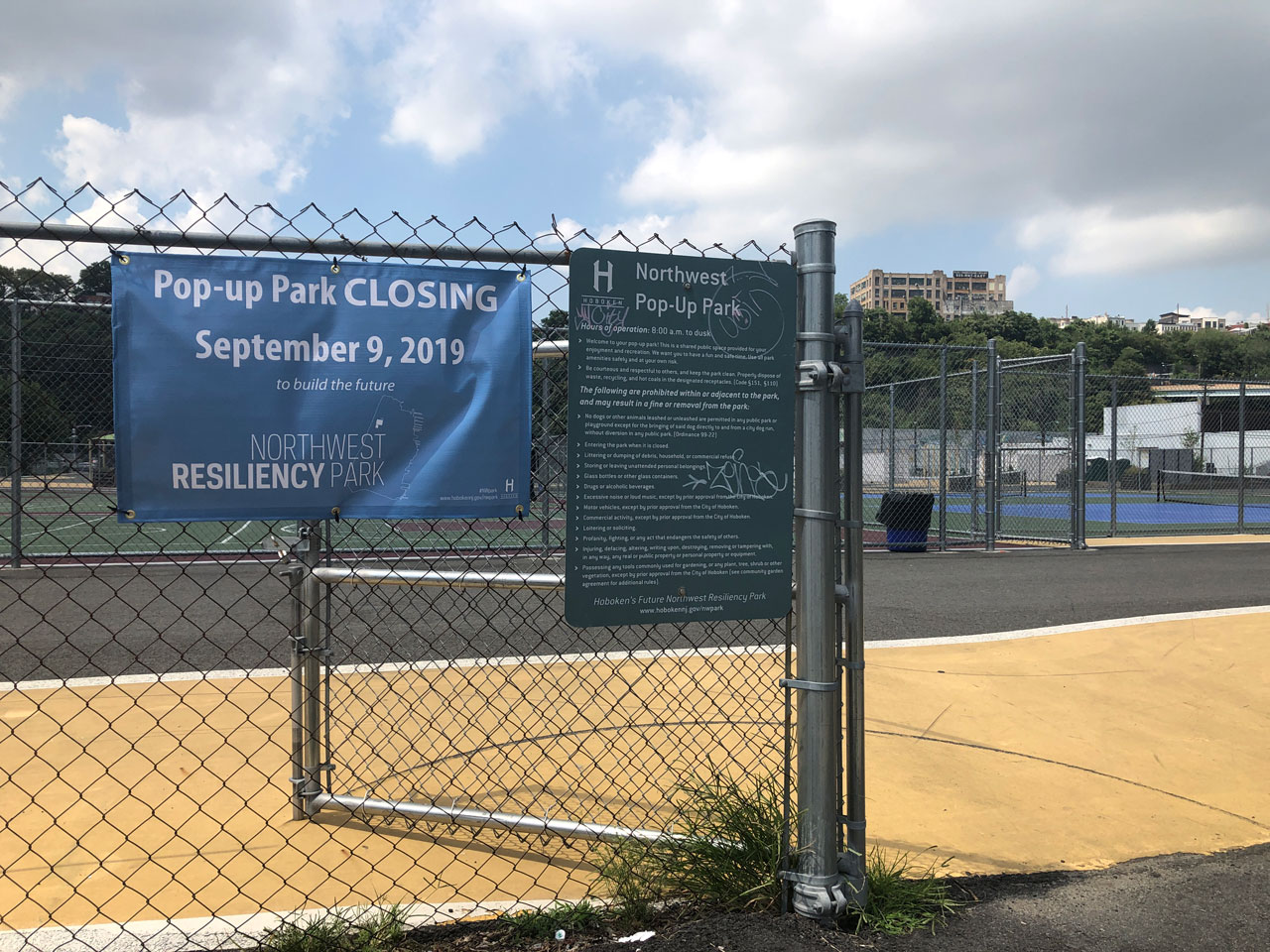 A massive but temporary "pop-up" park in Hoboken's northwest corner will close for good starting September 9 so that the city can construct a permanent park with an ice rink, pavilion, and athletic fields.
The 5.4-acre temporary park opened in July of 2017, with a playground, life-sized chess pieces, tennis courts, a rock-climbing structure, grills, and a picnic area.
But the park was always intended to be temporary. Its replacement will be the largest park in Hoboken and will be designed to help alleviate flooding.
"The permanent Northwest Resiliency Park will…include above ground green infrastructure and a flood detention system underground," said the city in a release last week.
"The park will have the capacity to withhold up to 2 million gallons of rainwater during storms. In addition, the park will include a lawn area, ice skating rink, pavilion and shade canopy, multi-purpose athletic field, play valley and fitness loop, and more."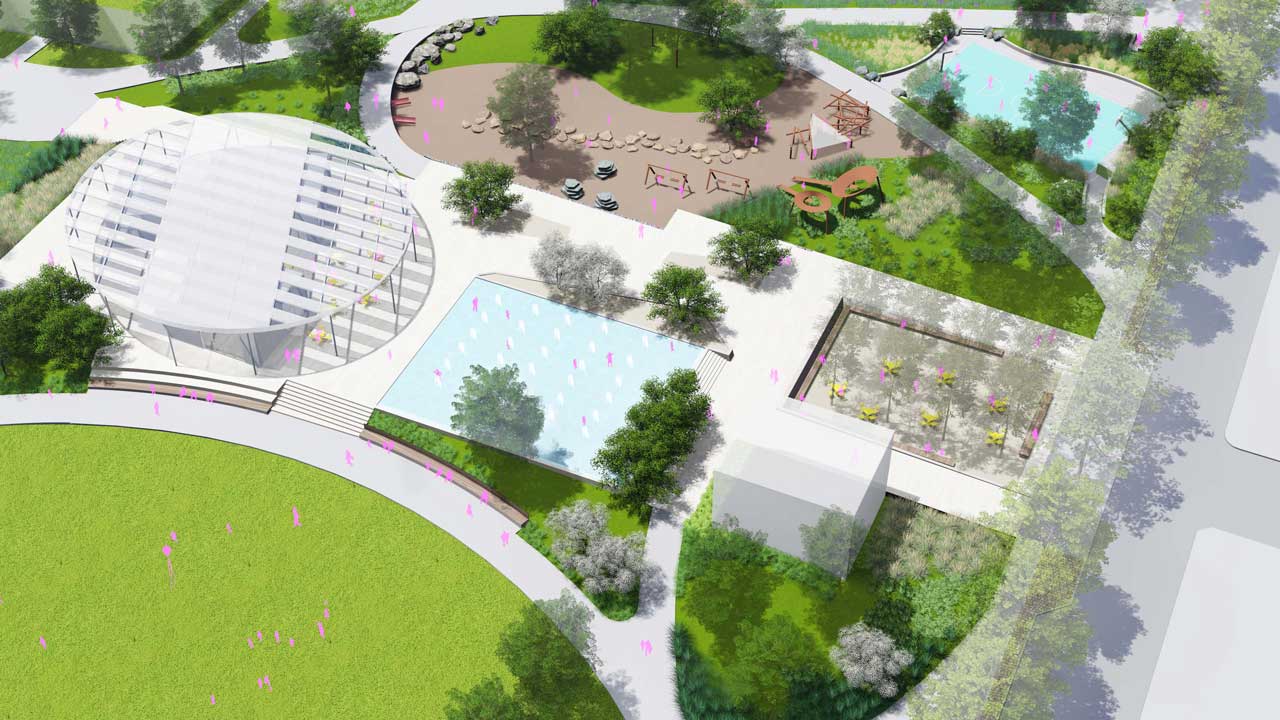 The park is located at 12th and Adams streets, stretching back nearly to the city's western border. It's surrounded by several new developments and a small Dunkin' Donuts.
From 1922 to 2004, the property was the site of the Henkel Chemical plant. The German company makes ingredients in laundry detergent, beauty projects, and other household items.
The BASF Corporation acquired some of Henkel's operations in 2016. They remediated the property and sold it to the city for $30 million.
In preparation for construction, the park will be closed from 8 a.m. to 4 p.m. from Tuesday, August 26, through August 28 so workers can do geotechnical borings.
After the park's closure in September, construction will run from 8 a.m. to 6 p.m., in compliance with the city's noise ordinances.
The project is slated to be completed sometime in 2022.
Related: