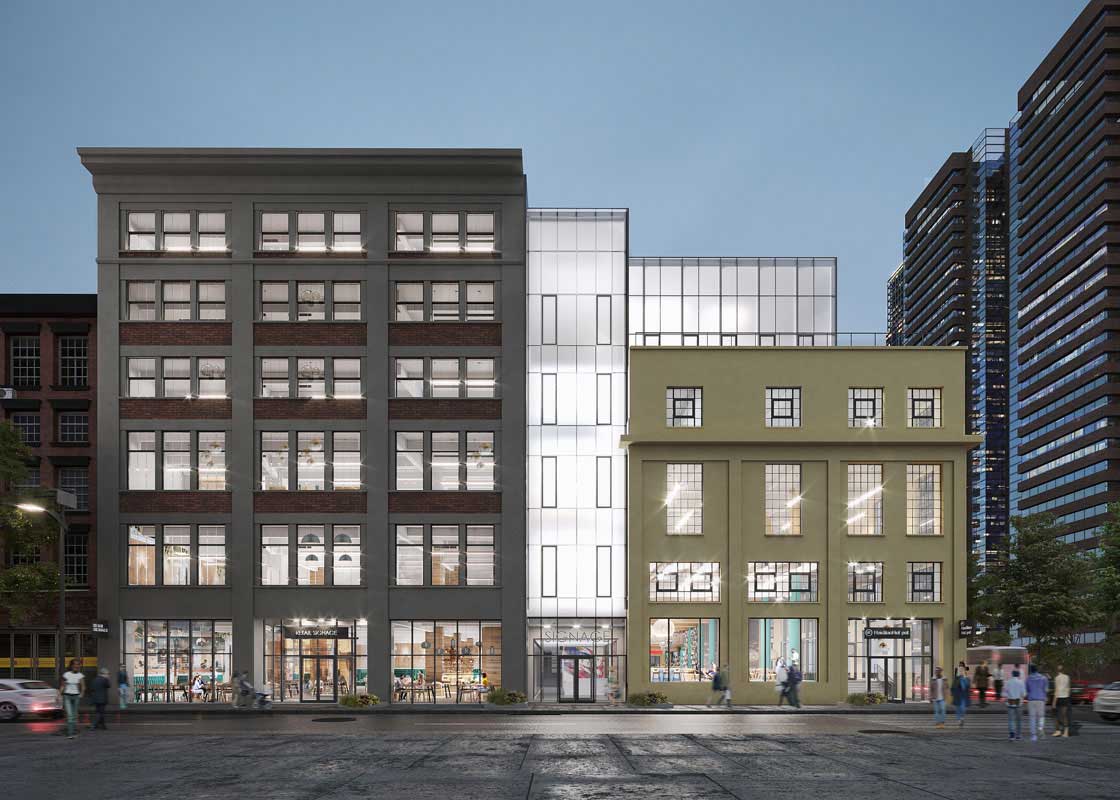 A Philadelphia restaurant that has expanded significantly since opening in 2007 has targeted Jersey City for their next endeavor as Han Dynasty is coming to a prominent Downtown property undergoing a massive renovation.
Work is humming along at the Arts & Powerhouse Building at 124 Bay Street. The effort comes courtesy of KABR Group and is repurposing a former A&P warehouse property into an office and retail concept.
Han Dynasty has inked a lease to take up residence on the first-floor retail component at the building. The restaurant was founded by owner Han Chiang and has grown to ten locations, opening their first New York City branch in the East Village back in 2013.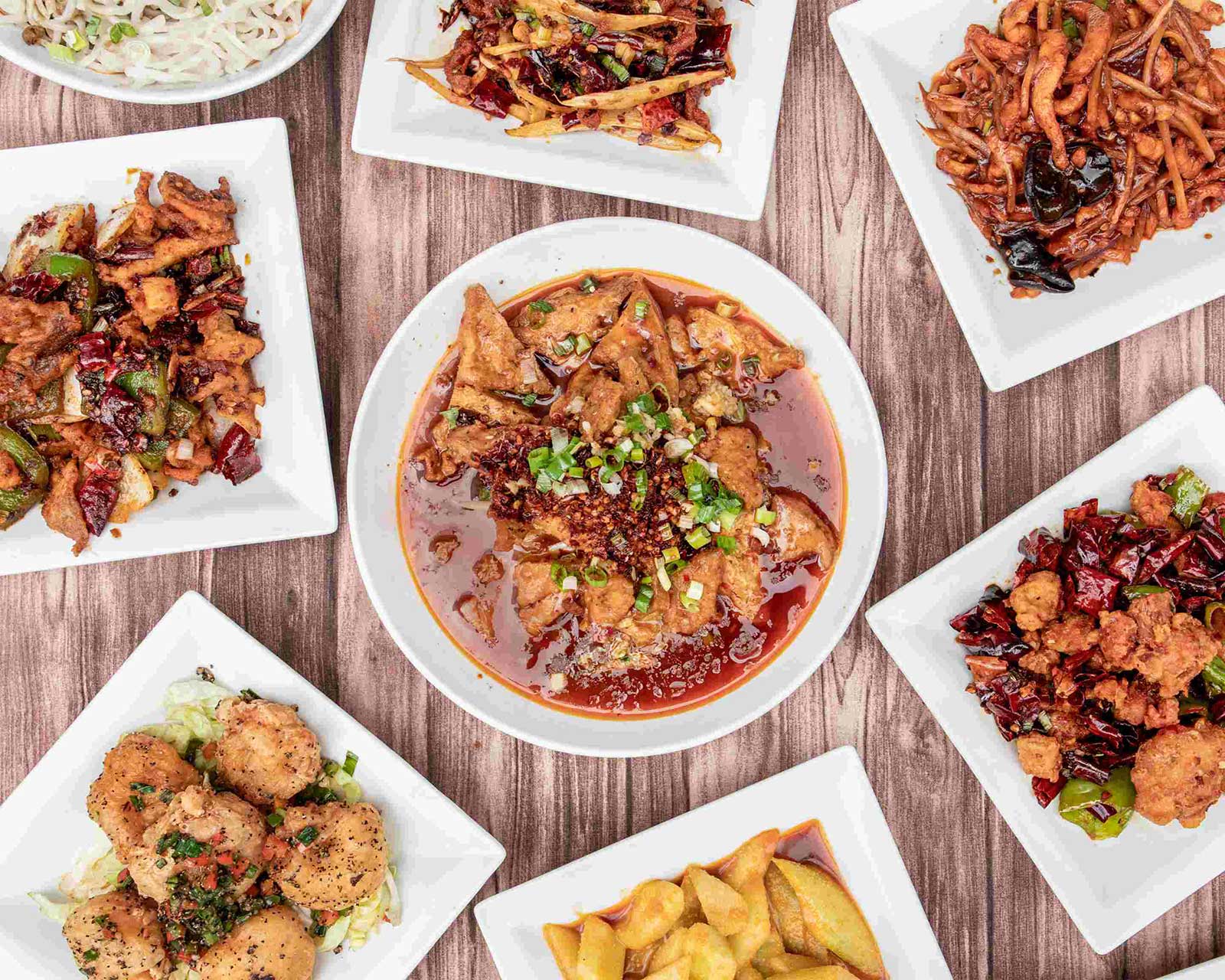 The restaurant specializes in bringing Sichuan-style spice to an American audience. Their profile has grown so much that CNN recently ranked them as one of the 50 best Chinese restaurants in the United States.
Standouts at Han Dynasty include the dan dan noodles, which are soaked in flavorful pork broth and drizzled with house-made chili oil, sweet soy sauce, sesame paste, and scallions. Other appetizers include won tons in chili oil, a fried Taiwanese sausage dish with fresh garlic, and dry pepper chicken wings that are stir-fried with chili peppers, long hot peppers, and Sichuan peppercorns.
The restaurant's spiciest dish might be their "dry pot," which is a hot pot available with a variety of proteins that combines black mushrooms, bamboo shoots, leeks, celery, and Sichuan peppercorns. For those with milder palates, dishes like a ginger shredded duck or their three-cup chicken, which is cooked in rice wine, sesame oil, and soy sauce, round out the menu.
Vegetarian options are plentiful at Han Dynasty and the restaurant sports a special gluten free menu for those with dietary restrictions. The business is aiming to open their Jersey City location next summer and can be followed on Instagram at the handle @handynastynyc for further updates.
Han Dynasty's Jersey City location will be their second in New Jersey following their Cherry Hill restaurant. The company is slated to open a new outpost in Long Island City later this year but has not given an indication as to when their Bay Street facility will be up and running.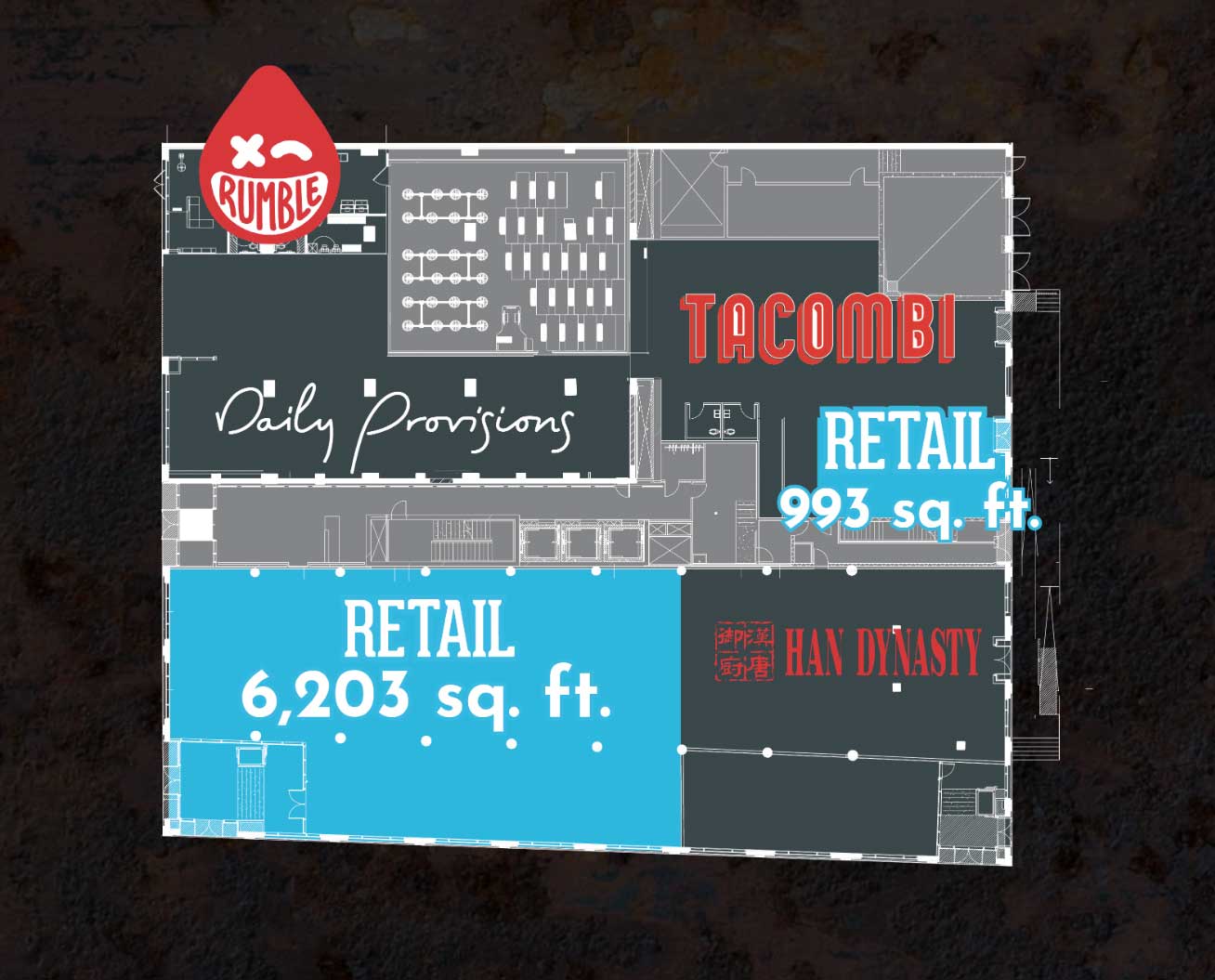 The renovation of the Arts & Powerhouse Building is expected to wrap up next year and the retail slated for the complex has thus far impressed. NYC's Tacombi has committed to the space, as has the Danny Meyer-helmed Daily Provisions. Rumble Boxing has also been confirmed for the property, as has a food hall concept from the team behind CoolVines dubbed The Bread Factory.