Just months after nabbing another corporate sponsor, the first phase of a project that will transform 14 acres of vacant land near Liberty Science Center into a science and tech hub is looking to commence proper construction during 2021.
In the works since 2017, the ambitious SciTech Scity comes courtesy of Liberty Science Center. The endeavor will bring a curated "mini-city" of tech entrepreneurs, scientists, and students to a collection of modern buildings.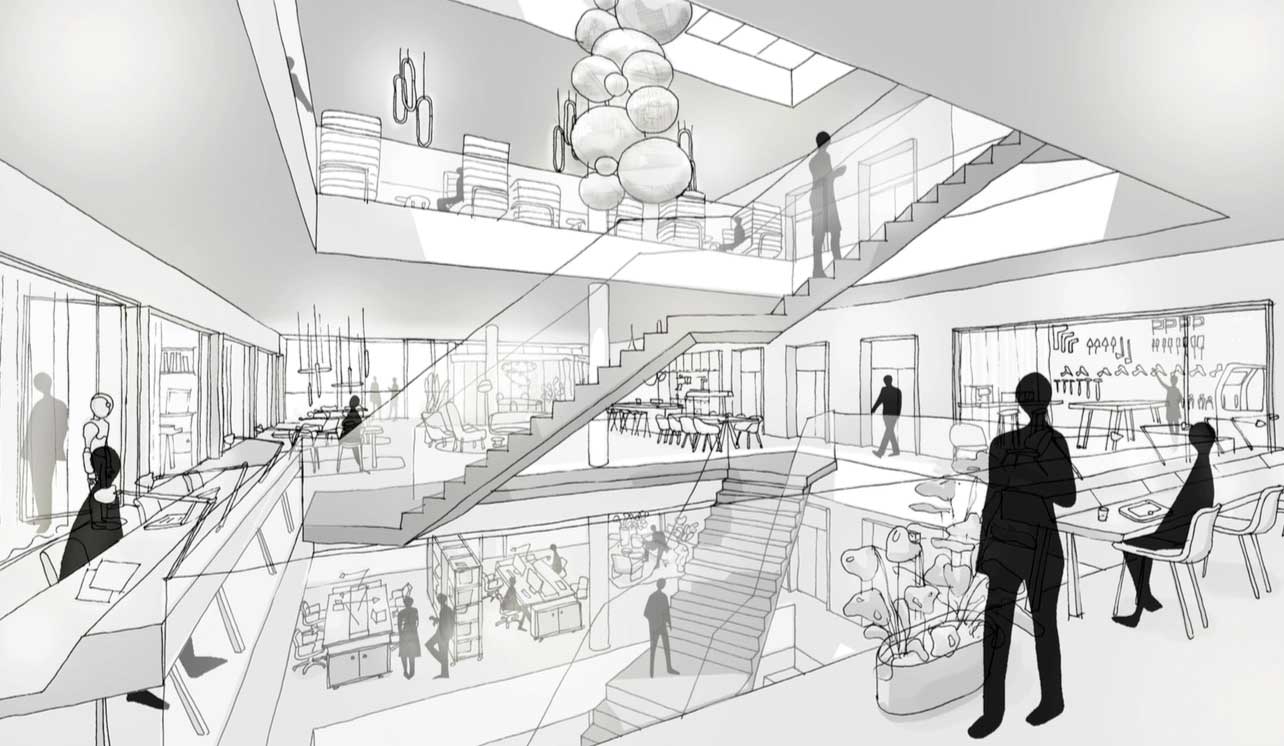 The first phase of SciTech Scity is set to feature several components that include a seven-story, 111,000 square foot incubation space dubbed Edge Works. The facility will sport a fabrication lab, research spaces, offices, co-working areas for startups and entrepreneurs, and a state-of-the-art conference center and tech exhibition gallery.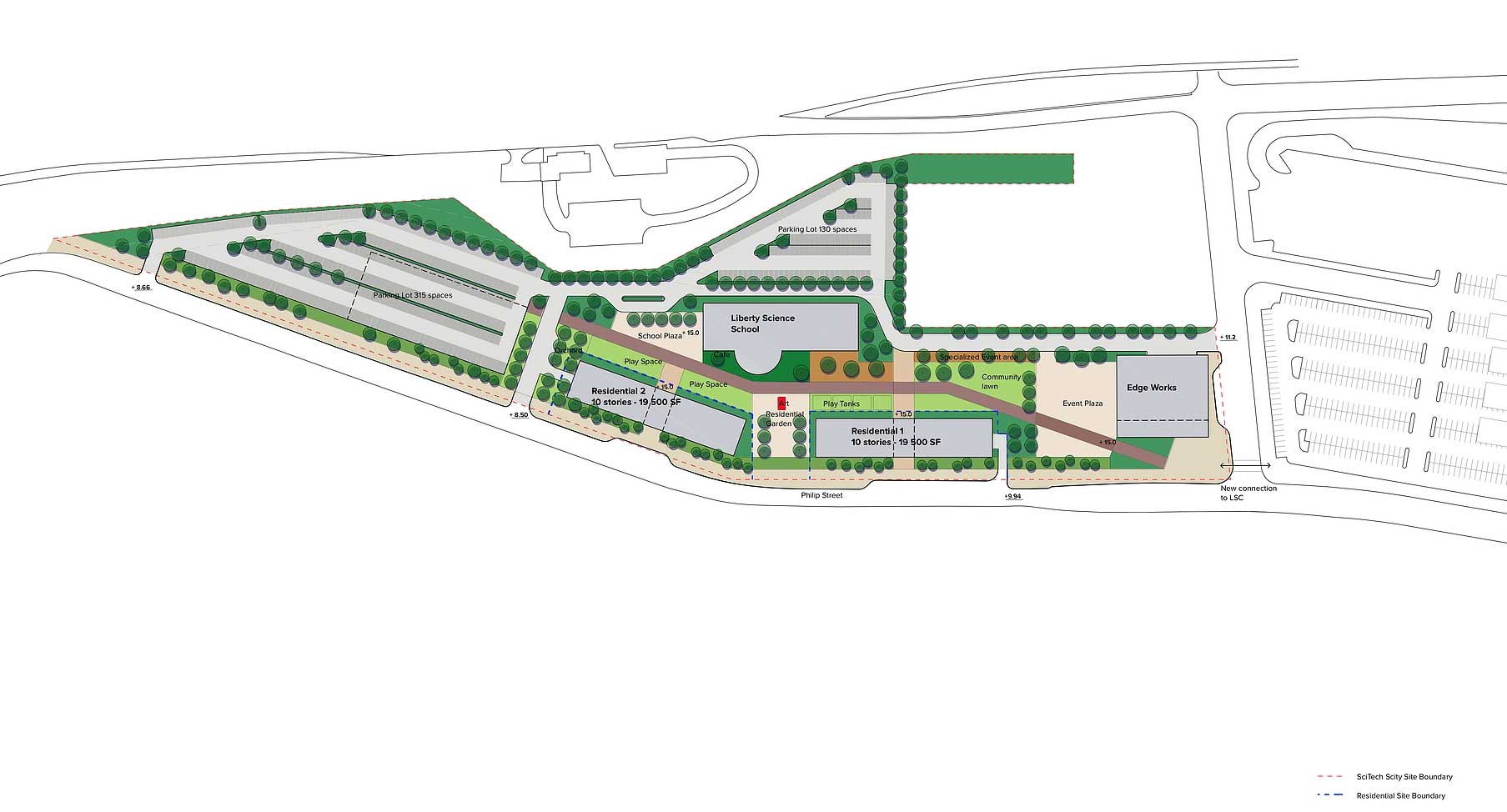 The K-12 Liberty Science School, which will include space for 400 students, is also a component of SciTech Scity's initial portion. Two buildings called Scholars Village, to be developed by a venture partner yet to be announced, will consist of residential housing for innovators, scientists, entrepreneurs, STEM graduate students, and others associated with the project.
The final portion of the first phase is a five-acre outdoor park called Public Commons set to include an events plaza, community lawn, play spaces, and a residential garden between the Scholars Village buildings. Liberty Science Center envisions concerts, farmers markets, art exhibitions and food-truck festivals in the space.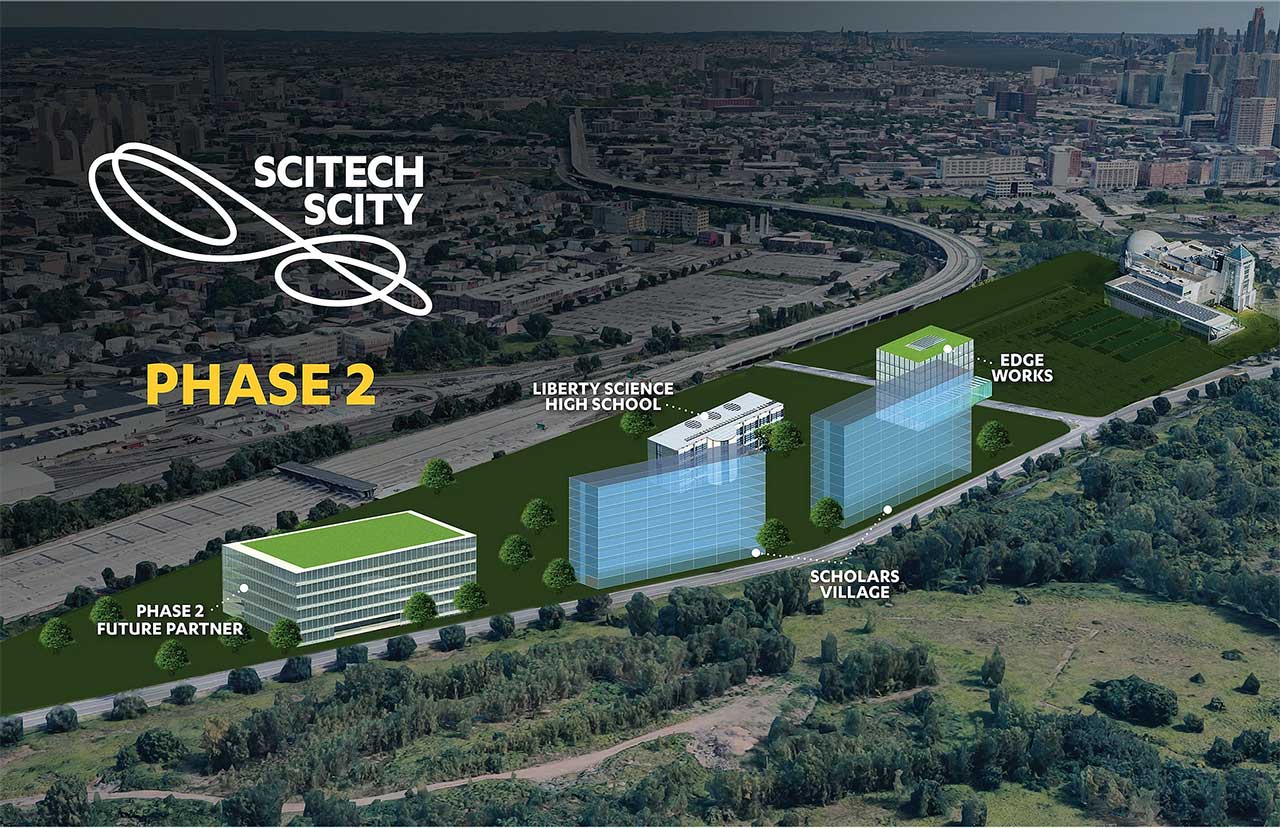 The second phase of SciTech City, to be built at a later date, is set to include expanded incubation space, a hotel, a science-focused public school, and other facilities to drive STEM innovation and job creation.
SciTech City's first phase took another step towards raising the funds needed for their endeavor in May when Bank of America contributed $1 million to the project and became a corporate partner. The company joins a diverse list of donors that include big names like EY and Verizon alongside real estate developer David Barry and former U.S. Rep. Frank J. Guarini, who donated a record $10 million to SciTech Scity in December last year.
Liberty Science Center says they have raised a total of $21.5 million for the first piece of SciTech City, which is now on a path to open during 2023. The existing center itself has been busy as of late completing a 4,000 square foot addition, and more upgrades are coming soon thanks to another generous contribution.
The Jersey Journal reported last month that Betty Wold Johnson, the late matriarch of the Johnson & Johnson family, has donated $5 million to renovate Liberty Science Center's 163-foot-tall pyramidal tower. The space, which hopes to open in 2022, is envisioned to be one of the most dramatic learning and event spaces in the region where K-12 students can make atmospheric and solar observations by day and track the moon, bright stars, and planets by night.
Related: