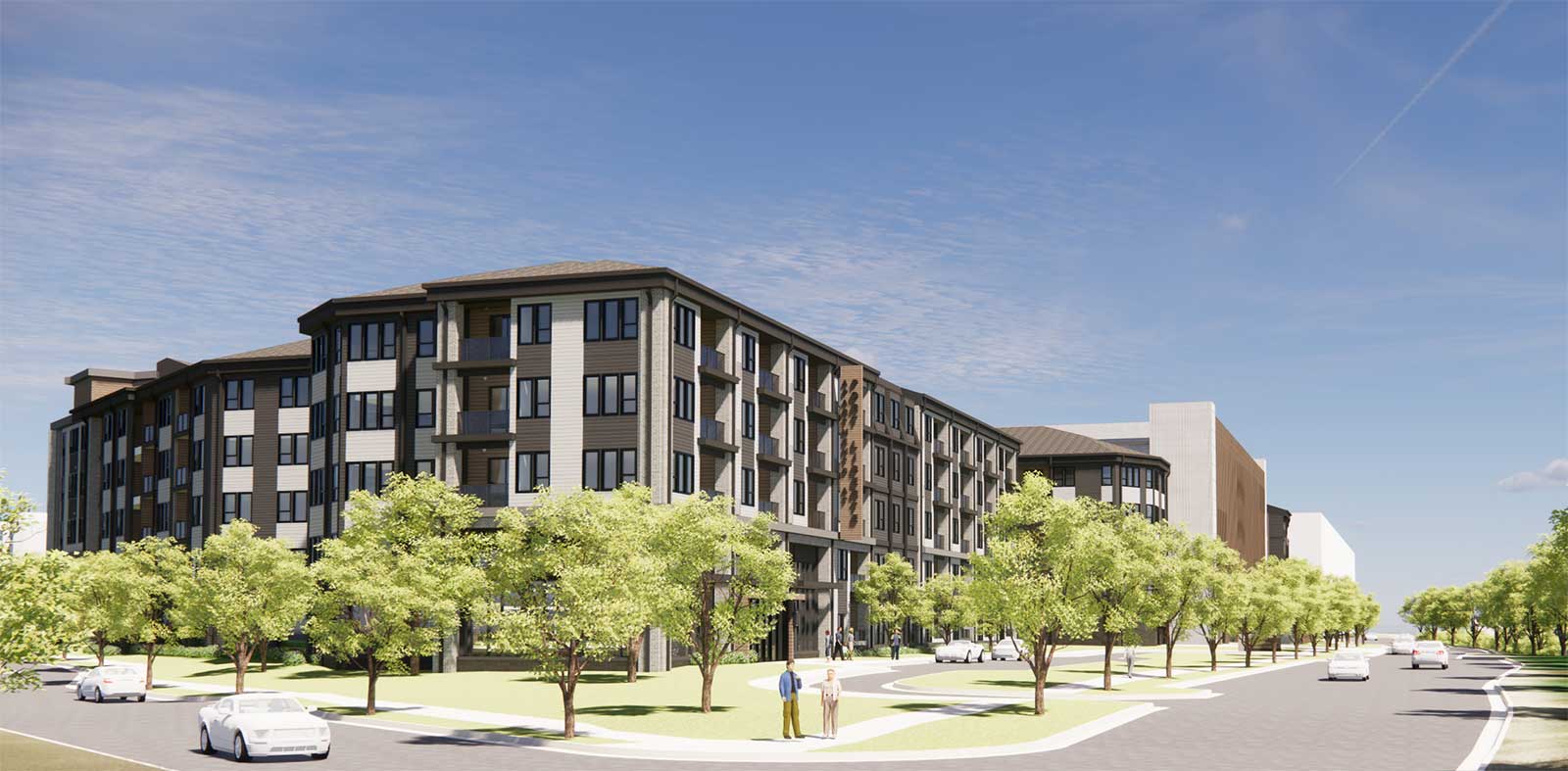 One of the more unique communities in Jersey City will be welcoming a slew of new residents as work has begun to bring a large new development to vacant land in Port Liberté.
NRP Group announced this week that they have broken ground on a 401-unit complex at 1 Constellation Place. The plot is situated in Jersey City's Port Liberté neighborhood, a waterfront section south of Liberty State Park that consists of about 800 townhomes but has about 14 acres of vacant land.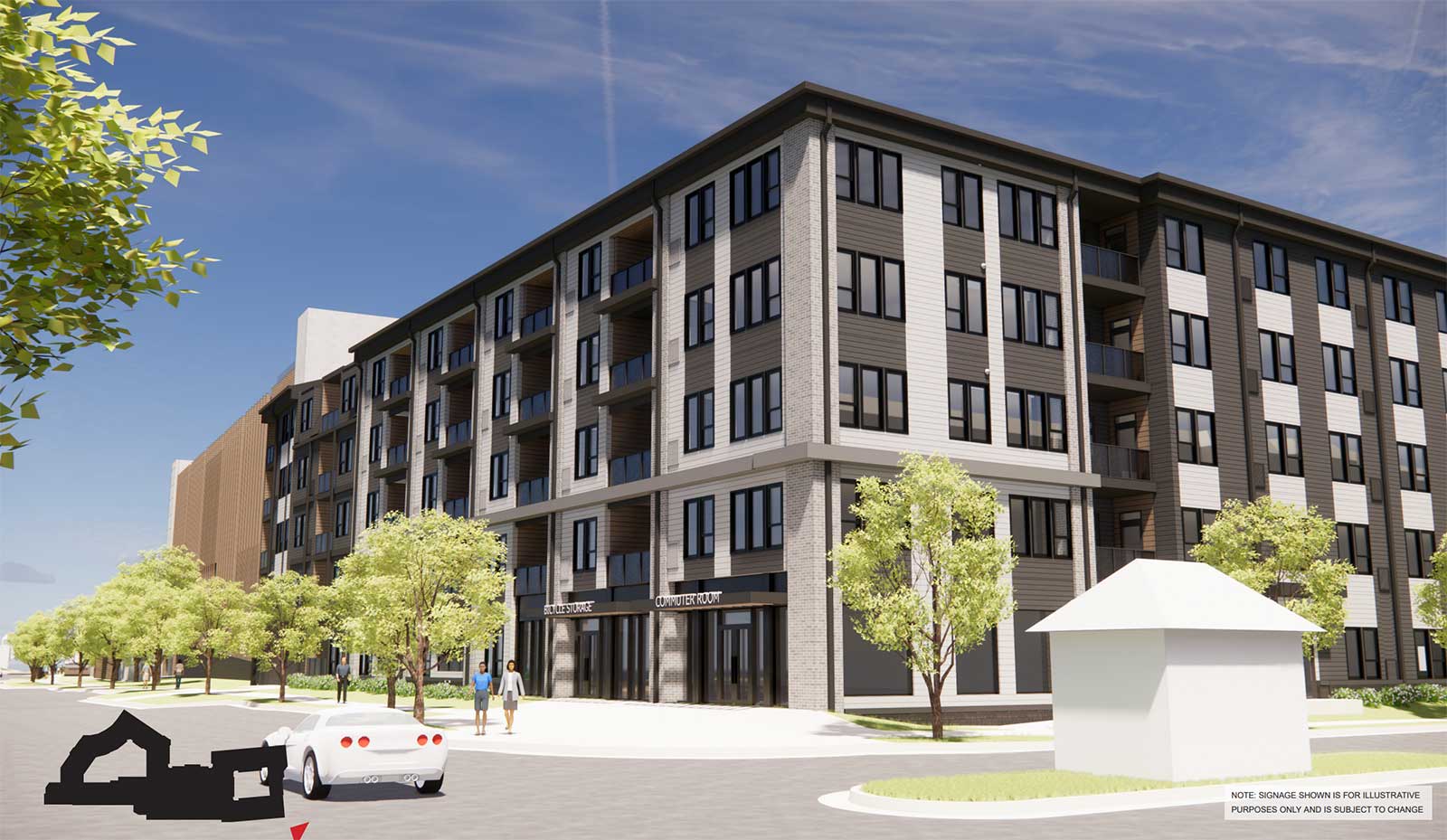 Jersey Digs reported on the project's approval last May. The endeavor looks to transform the large property into a long five-story apartment complex centered by a seven-story parking garage.
NRP Group is partnering with Rockwood Capital, Citizens Bank and Fifth Third Bank, and G&S Investors on the project, which is slated to include green spaces and bike pathways that connect to the surrounding area.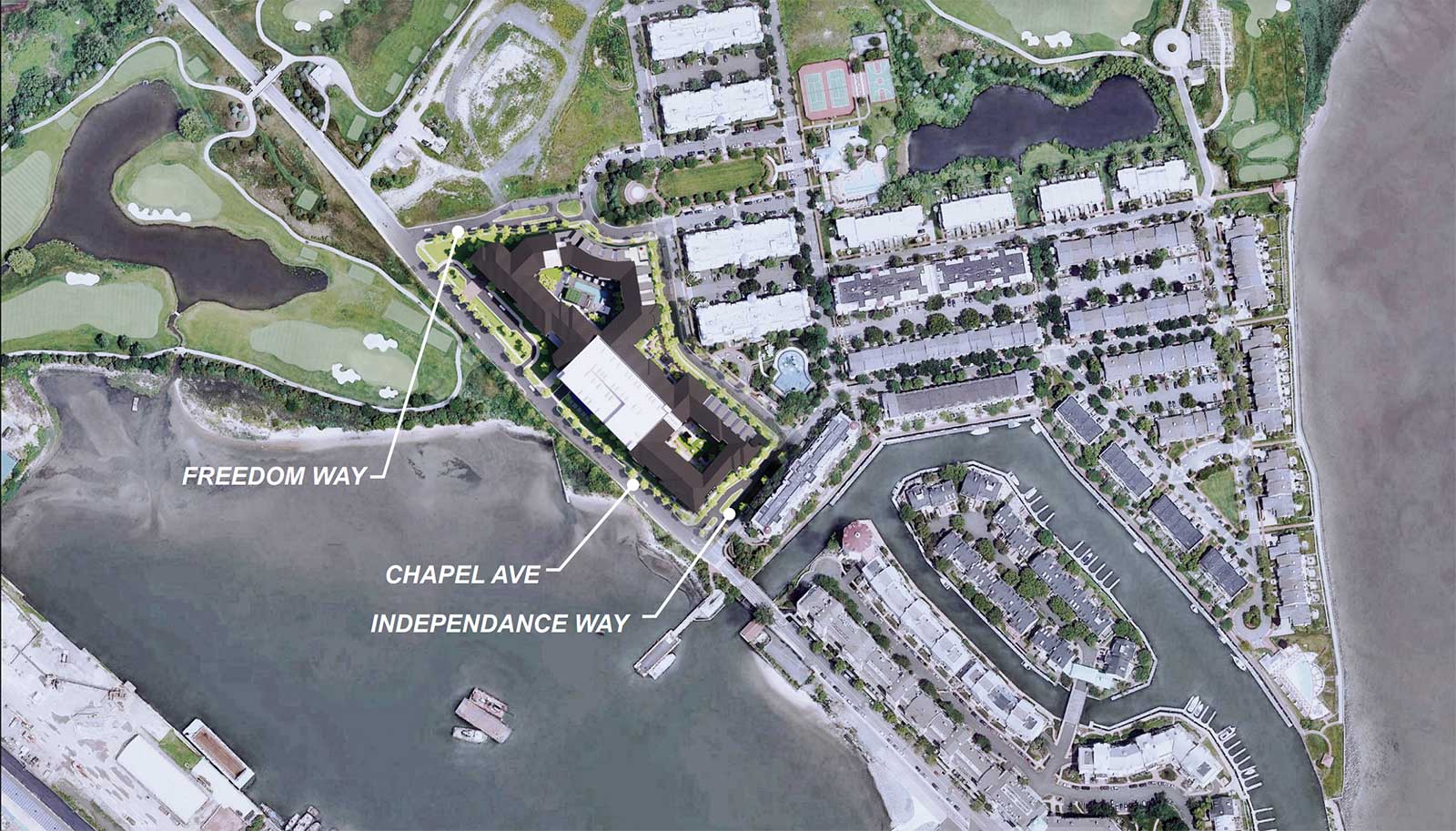 "Jersey City continues to invest in its infrastructure and foster the conditions for growth," said NRP Group's Senior Vice President of Development Jonathan Gertman in a statement. "Port Liberté as an established community is a vibrant and desirable destination for residents. I'm thrilled to bring new multifamily development to the area alongside our excellent partners who are committed to continued investment in Jersey City."
Designed by KTGY Architecture and Planning, the residences at the project will break down as 42 studios, 170 one-bedrooms, 168 two-bedrooms, and 21 three-bedroom spaces. Several of the living spaces will sport balconies or roof decks and the parking component includes spots for 602 cars and 201 bicycle parking spaces.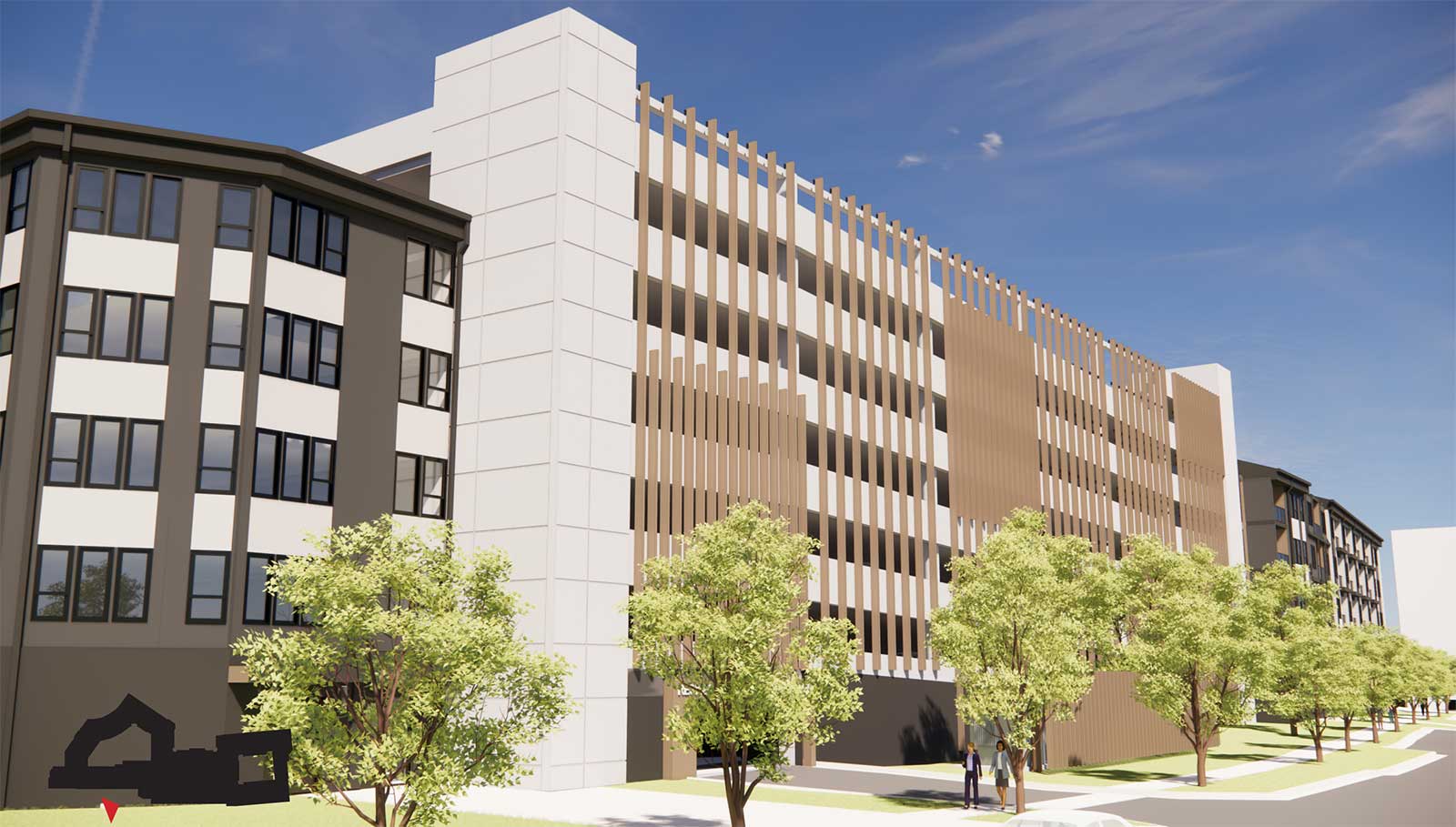 The separated residential portions will both feature interior courtyards, one of which will include an outdoor pool. The exterior of the project is set to utilize light gray brick, white, brown, and black fiber cement, and an asphalt shingle roof sporting several sections of solar panels.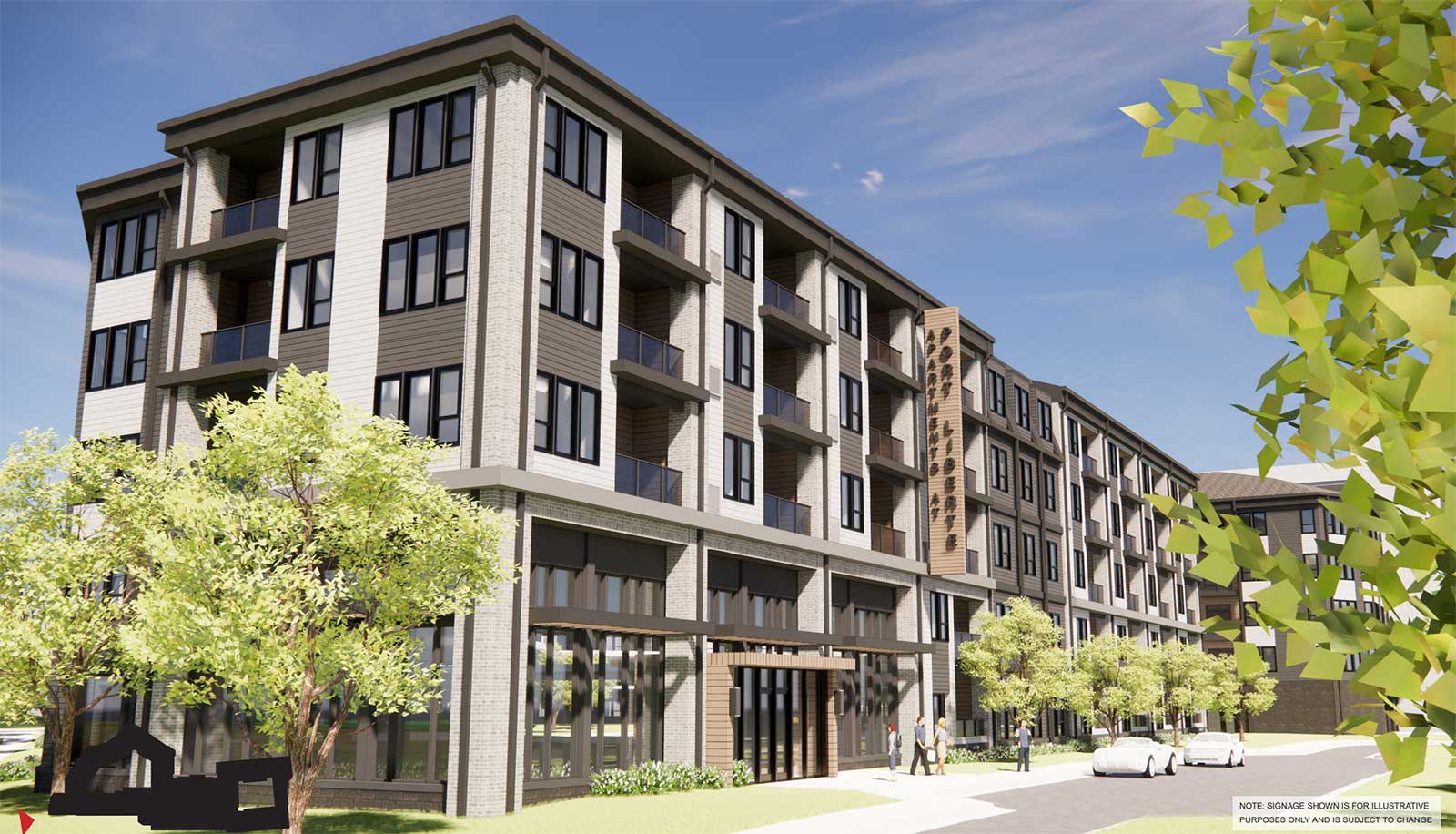 To facilitate the project, a former parking lot on the property has been demolished and the existing Freedom Way will be extended southbound to connect with Chapel Avenue. The buildout of the complex will still leave a portion of the property vacant where townhouses have been previously proposed.
The newest building to hit Port Liberté will be located just a short walk from the re-established New York City ferry stop and is scheduled to open in the summer of 2025.