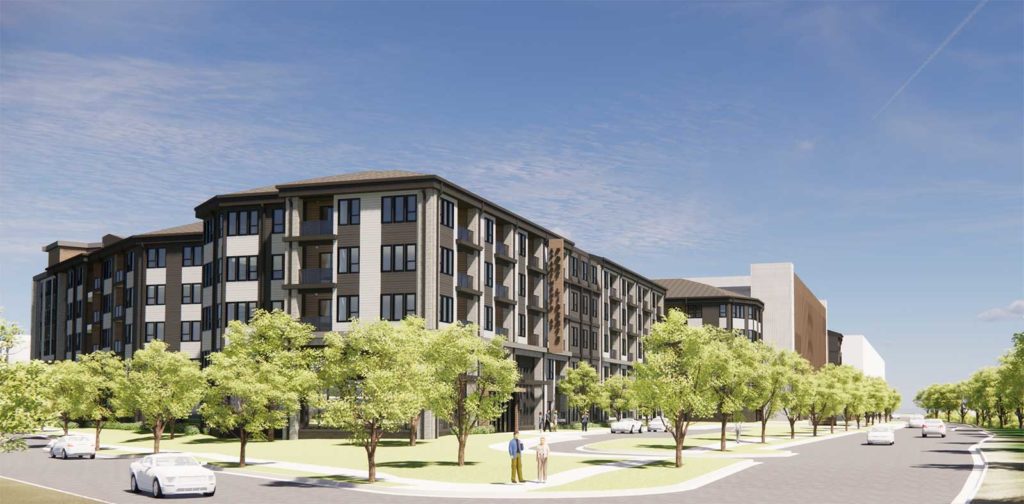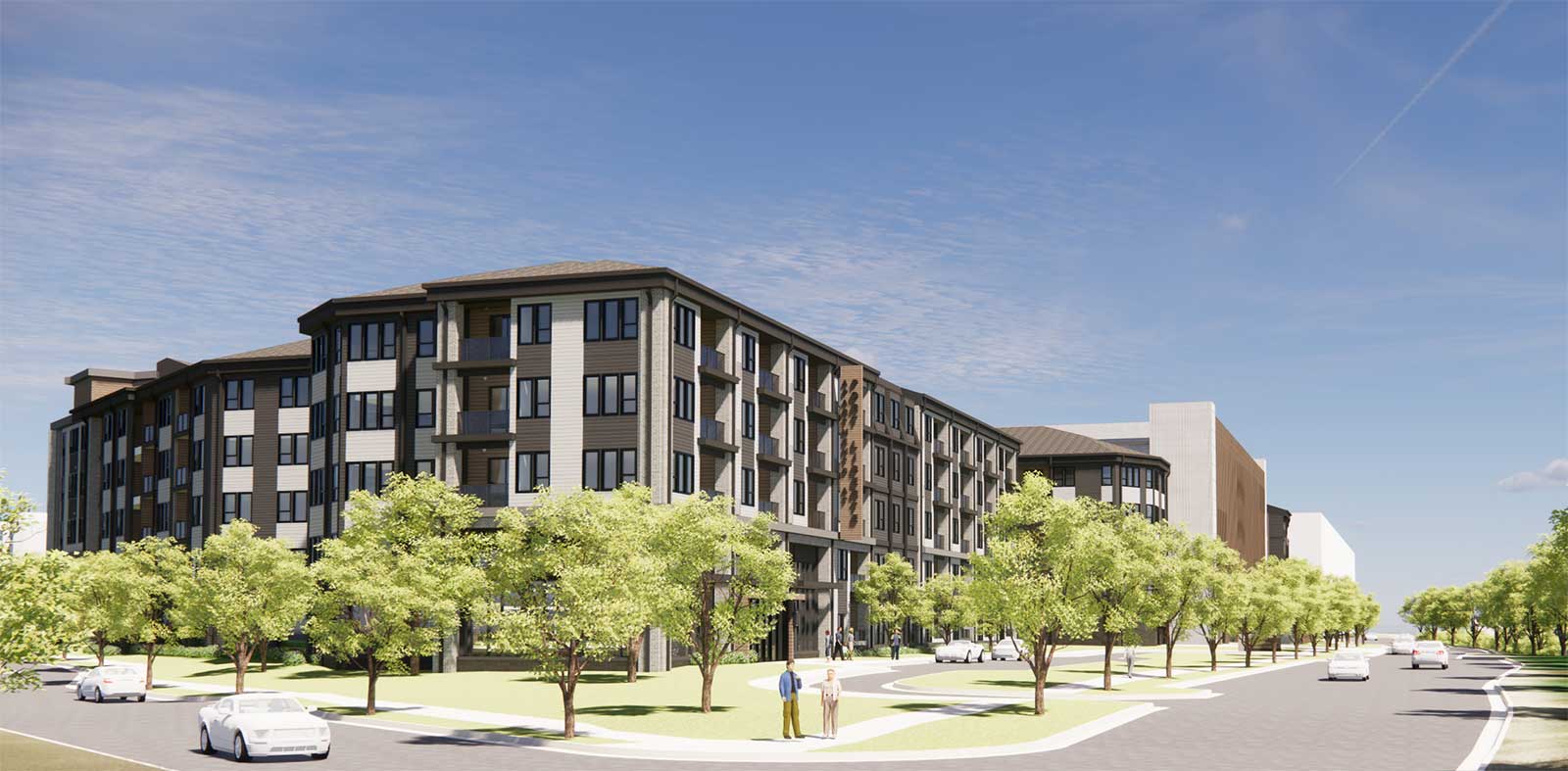 The final phase of a major redevelopment effort has been given the green light and looks to revitalize a vacant lot situated along one of Jersey City's southern waterfront points.
Back in March, Jersey Digs reported on a plan to transform several parcels around 1 Constellation Place. The land, part of a 40-acre neighborhood called Port Liberté that currently consists of about 800 townhomes, is owned by Ironstate Development.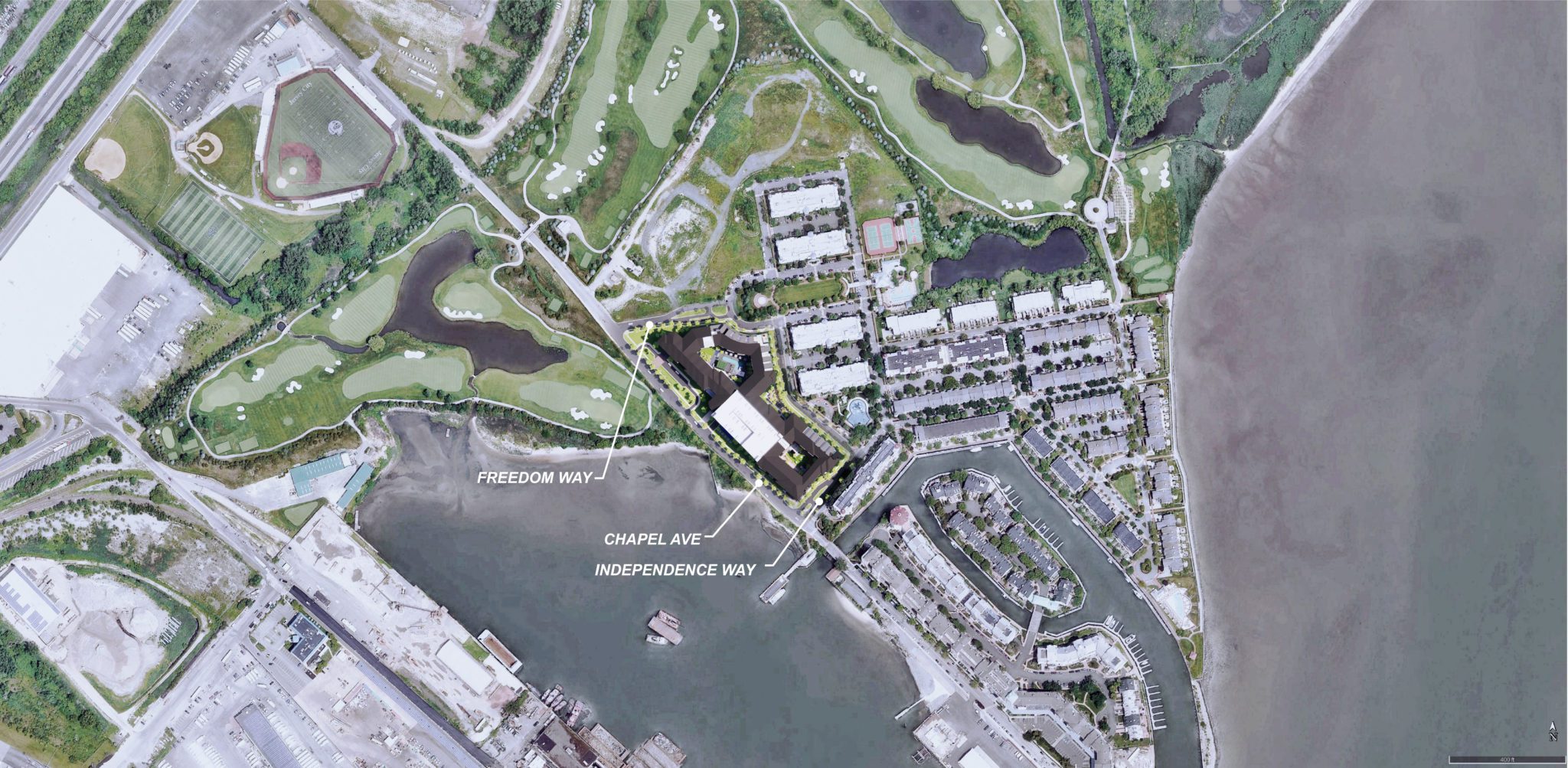 The community's southern section has about 14 developable acres and G&S Investors is partnering with Cleveland-based NRP Group on the latest portion. Jersey City's planning board approved their application during their March 10 meeting, clearing the way for the companies to construct a long five-story apartment complex centered by a seven-story parking garage.
Designed by KTGY Architecture and Planning, the entirety of the project is slated to include 401 units breaking down as 42 studios, 170 one-bedrooms, 168 two-bedrooms, and 21 three-bedroom spaces. Several of the living spaces will sport balconies or roof decks and the parking component includes spots for 602 cars and 201 bicycle parking spaces.
The separated residential portions will both feature interior courtyards, one of which will include an outdoor pool. The exterior of the project is set to utilize light gray brick, white, brown, and black fiber cement, and an asphalt shingle roof sporting several sections of solar panels.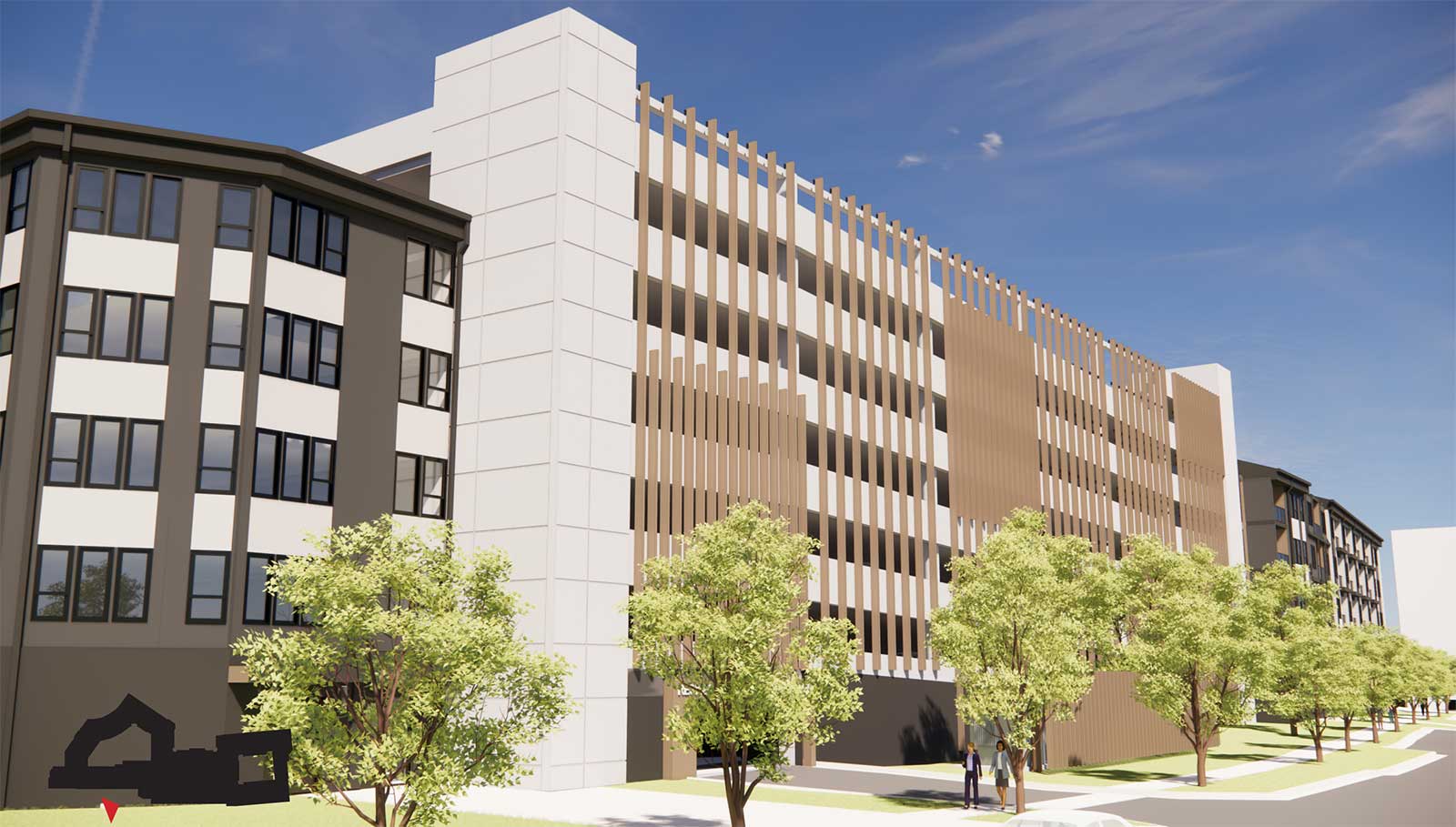 To facilitate the project, a former parking lot on the property will be demolished and the existing Freedom Way will be extended southbound to connect with Chapel Avenue. The buildout at 1 Constellation Place will still leave a final vacant parcel in the southwest portion of the property.
The approved application does not disclose what is in store for that section of the land, but another collection of townhomes has been planned in the past for that property. In the meantime, the developers also won approval from the board during the same meeting to subdivide their current parcel into three separate lots.
Despite the go-ahead being given for the next phase of Port Liberté, a groundbreaking date for the project has yet to be announced.