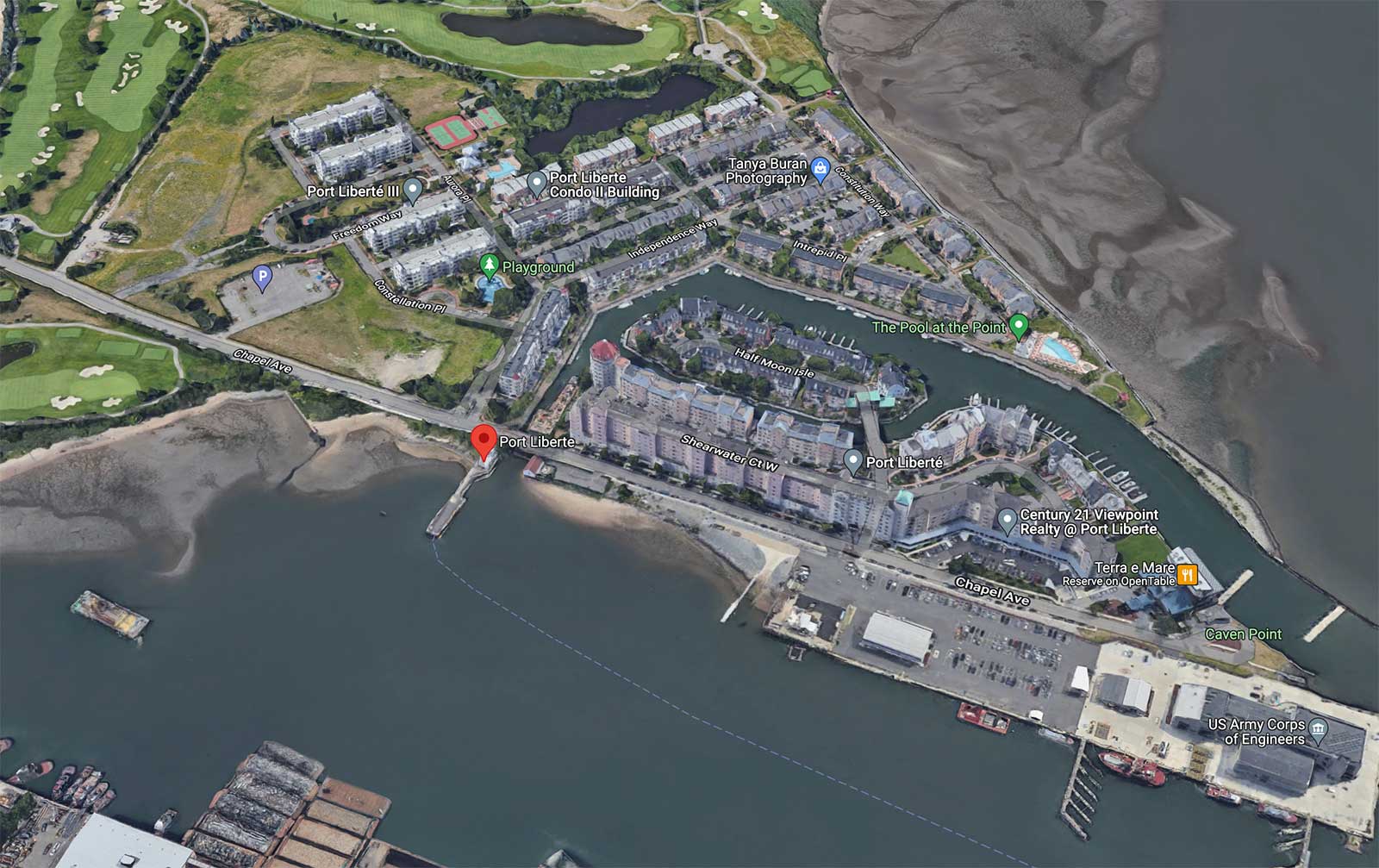 A transit hub that has been closed for over two years will resume service next month as Jersey City looks forward to taking over the facility in 2023.
During their June 29 meeting, the City Council approved an ordinance on second reading that would buy the Port Liberté ferry terminal by a 7-0-1 vote, with Councilman Frank Gilmore abstaining. Mayor Steve Fulop and Ward A Councilwoman Denise Ridley announced the city's intention to purchase the terminal last month from Liberty National Development Co. LLC for $1.
The terminal has been dormant since early 2020 when NY Waterway suspended their service amid the COVID-19 pandemic. In a case of interesting timing, the company announced they will resume ferry service out of the Port Liberté terminal on August 1, offering routes to Paulus Hook and Wall Street with connecting service to World Financial Center and Midtown.
"Losing the Port Liberté terminal during the height of the pandemic has resulted in our residents taking the light rail to a bus or PATH train," said Councilwoman Denise Ridley when announcing the purchase. "For many families, the longer commute is expensive and time-consuming, which, in turn, impedes residents in our lower-income areas from jobs and educational opportunities that could really enhance their quality of life. This ferry terminal will be a game-changer for so many of our residents."
NY Waterway's service, which costs $13 one-way or $11.70 for Port Liberté residents, is slated to run for a year following their re-launch before the city takes the reins. While the company is the largest ferry operator in the New York region, they have had a few notable disputes with Hoboken and Weehawken in recent years amid other controversies related to water pollution and safety inspection violations.
Jersey City will be receiving $4 million to fund their plans for the Port Liberté ferry terminal, which will include subsidizing ferry service for commuters in underserved neighborhoods. The money will be coming from Governor Murphy's $50.6 billion state budget that was signed into law last week.
An exact date as to when Jersey City will be taking over operations at the Port Liberté ferry terminal has not been announced, but the move should take place sometime next summer.