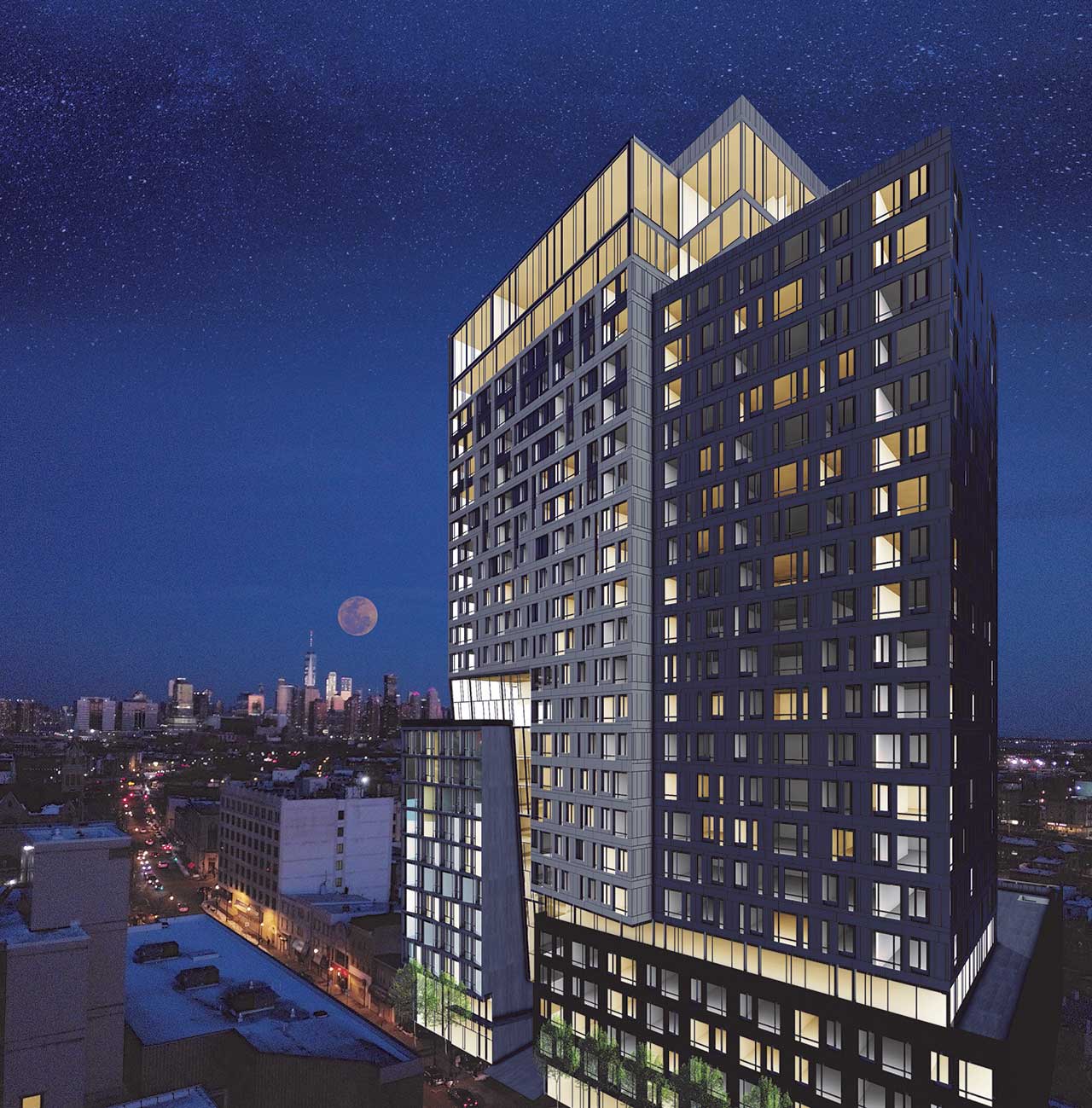 The proposed 'Dream Tower' in Jersey City was previously described by a developer as "a symbol of the dreams of the community," but this is one dream that might not come true.
The project, which was supposed to rise 25 stories over Journal Square at 693-701 and 703-707 Newark Avenue along with 30 and 40 Cottage Street, had been in the works for close to two years. However, it appears that the coronavirus significantly impacted the plans for the mixed-use high-rise.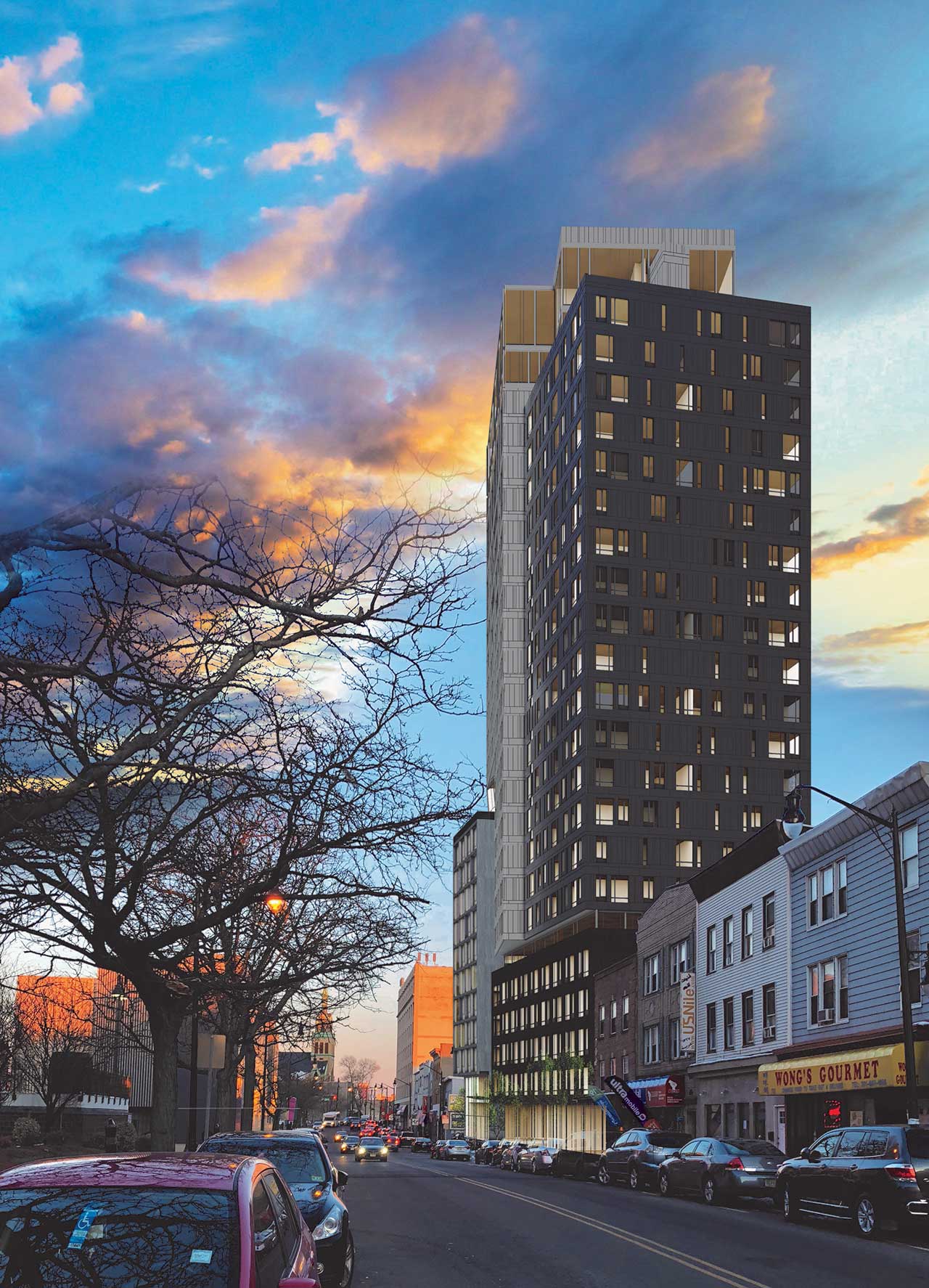 An informational item included at the end of the agenda for last week's Jersey City Redevelopment Agency (JCRA) Board of Commissioners meeting mentioned that "the redeveloper advised the agency that it cannot proceed with the project as proposed" on June 8. This is reportedly because the proposal "is no longer feasible due to changes in the market caused by the COVID-19 pandemic."
Back in early 2018, the JCRA issued a Request for Proposals seeking "qualified developers" for a group of parcels, including a public parking lot site on Newark Avenue. Several months later, officials announced the involvement of Canbis LLC and Dream Hotel Group in the project.
In September 2019, the JCRA Board of Commissioners approved a resolution authorizing redevelopment and purchase and sale agreements with Newark Avenue JV, LLC in connection with the proposed complex.
At the time, the 350,000 square foot development was expected to consist of a 160-room hotel that would be "a Marriott hotel, Moxy brand, or better," a rooftop event space and restaurant, 265 residential units, 6,000 square feet of retail space, and 100 parking spaces. The JCRA was also expected to sell its own properties at the redevelopment site for $11 million.
Given this month's announcement, the future of the 'Dream' remains to be seen.
Related: