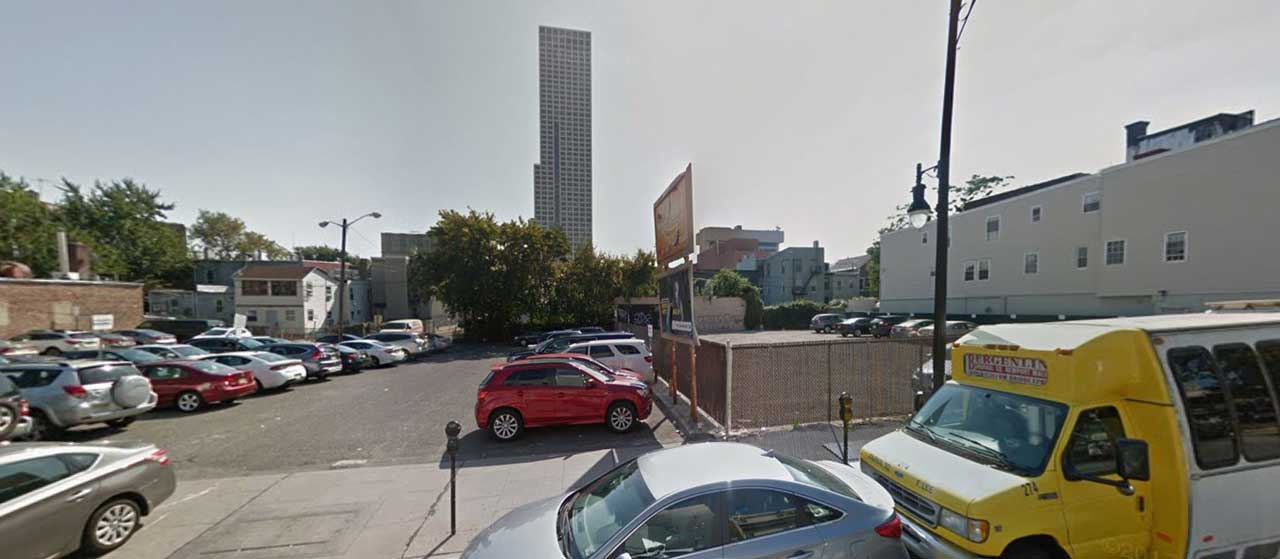 One of the only public parking lots left in Jersey City's Journal Square neighborhood could soon be no more.
Officials with the Jersey City Redevelopment Agency (JCRA) have issued a Request for Proposals (RFP) to "qualified developers" in order to bring new use to 693-701 Newark Avenue and 30 Cottage Street near the Five Corners. Ownership of the entire property, which consists of six lots, was transferred from the City of Jersey City to the JCRA in 2016. At the time, a legal notice stated that the JCRA was interested in the property "given the enormous interest in developing hotels/multi-use residential in the Journal Square 2060 Redevelopment Area."
Now, it remains to be seen what will come to these premises, which are among the last undeveloped properties along this densely populated corridor. A legal notice from the JCRA states that "the agency is seeking development proposals which maximize the site's potential and benefit and complement the surrounding area," but largely does not specify what specific kinds of development are sought. The one exception is that the RFP from late January mentions that "preference will be given to those proposals with the inclusion of a boutique hotel component."
The RFP also indicates that proposed projects should create new employment opportunities and follow the redevelopment plan's goals and objectives. Once a redeveloper is selected, that company will be completely responsible for the utilities and infrastructure of the project upon acquiring the site, according to the RFP.
This property is located in Ward C in the shadow of Journal Squared's first tower. For decades, the eastern part of the premises has contained a public parking facility with 45 metered spaces and a driveway. Meanwhile, the western portion is currently a fenced-in lot. Part of the latter site previously contained a two-story building that was home to the New Apna Bazar American Grocery, but the structure was demolished a few years ago.
A site visit for interested applicants will be held on Feb. 22. All proposals along with a $1,500 application fee are due by March 16.