A Parisian-style bakery that has expanded significantly over the last decade will be joining the Journal Square revitalization party as Choc•O•Pain will be bringing their newest café to a modern development.
Owner Clemence Danko has announced that Choc•O•Pain will be opening later this month inside a 99-unit development at 244 St. Paul's Avenue dubbed Le Leo. Danko is a France native who moved with her husband to Hoboken in 2009, opening her first bakery on First Street three years later.
Choc•O•Pain quickly became a hit and expanded into Downtown Jersey City, uptown Hoboken, and along Palisade Avenue in The Heights. Their Journal Square outpost will sport an entrance just off John F. Kennedy Boulevard less than a ten-minute walk to the Journal Square PATH station
"Thanks to the loyalty of our customers, we've experienced steady expansion since opening the first Choc•O•Pain in Hoboken in 2012," says Danko. She says the brand is excited to be a part of the burgeoning Journal Square scene, which she notes includes the Parisian museum Centre De Pompidou set to open in the Pathside building.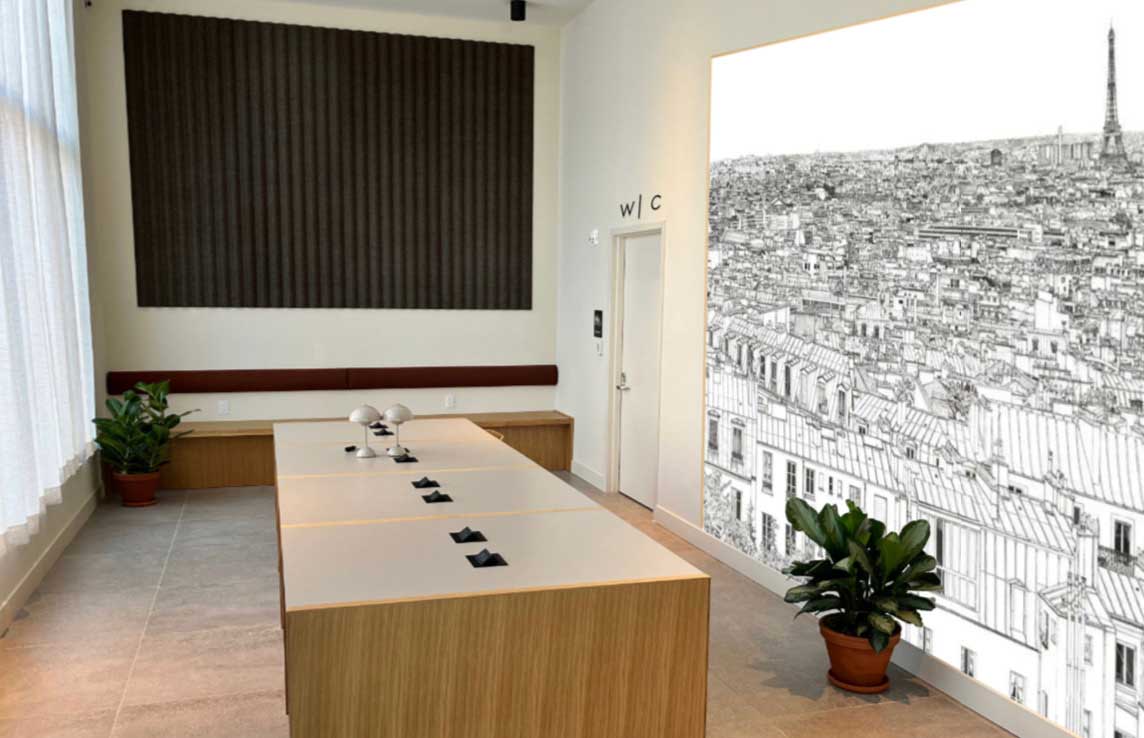 The new café space will lend a taste of Parisian charm similar to other Choc•O•Pain outposts and guests can look forward to enjoying the bakery's signature house-made breads, French pastries, tarts, cakes, and croissants, breakfast, and lunch items.
The café also provides a few gluten-free, vegan, and vegetarian selections alongside French specialty food items such as artisanal chocolates, macarons, candies and Alain Milliat jams. As with the four other Choc•O•Pain locations, guests will be able to order through their website for convenient pickup or delivery and catering will be available.
Choc•O•Pain's hours of operation for the Journal Square outpost will span from 7 a.m. to 5 pm. Monday through Friday and 8 a.m. until 5 p.m. on weekends. Those waiting on an official opening day announcement for their newest location can follow the café on Instagram at the handle @chocopainbakery.