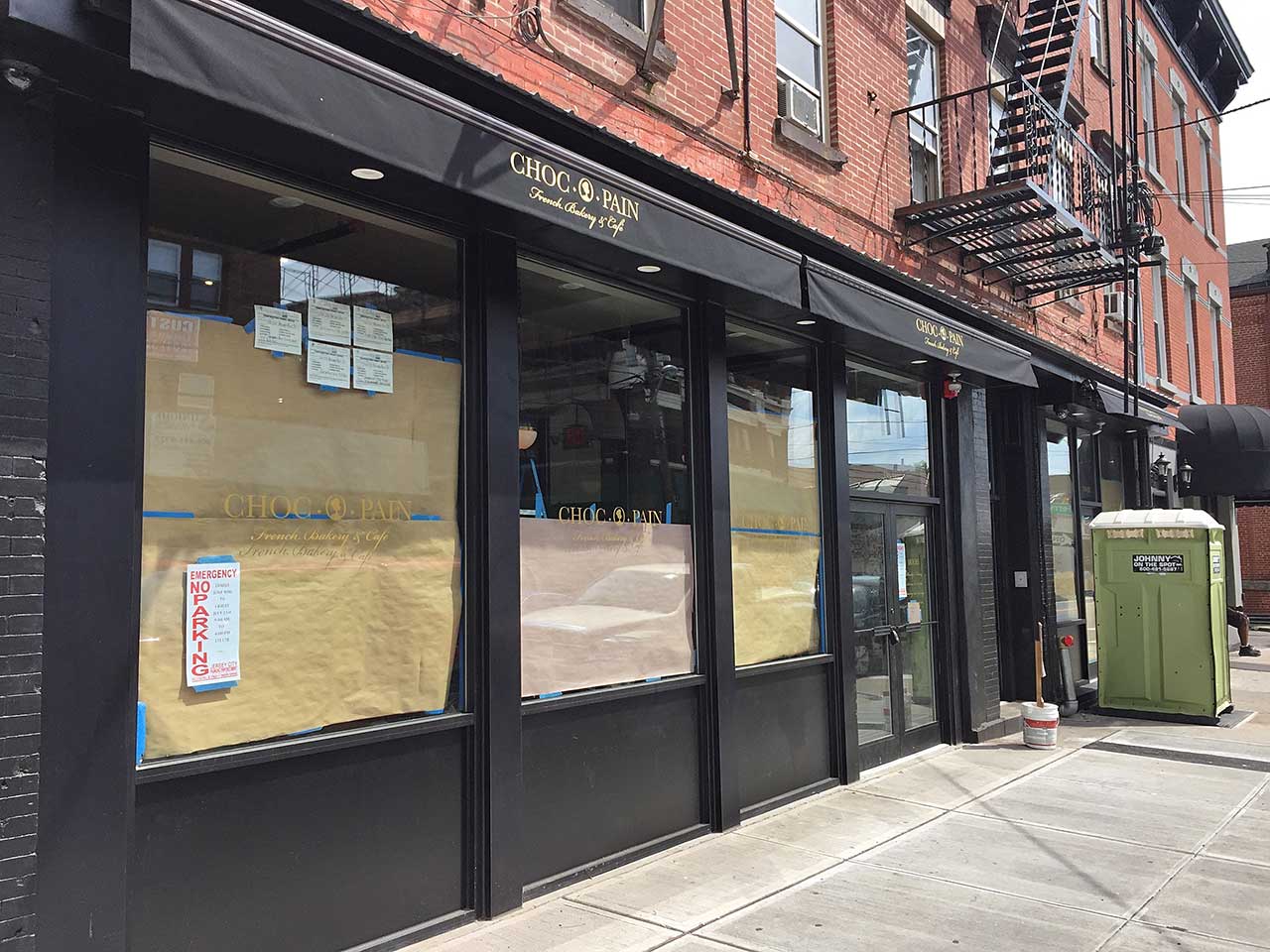 Business has been flourishing for Choc•O•Pain since the café and bakery opened their first space in Hoboken back in 2012. The following year, the company expanded to Downtown Jersey City and next week, their supersized spot in The Heights will make its debut.
Renovations are wrapping up at 330-332 Palisade Avenue, a gigantic canvas to work with compared to Choc•O•Pain's other outposts. The 3,900-square foot storefront, on a triple-wide lot, will allow the business space to house a commissary bakery and help meet the growing demand for their products.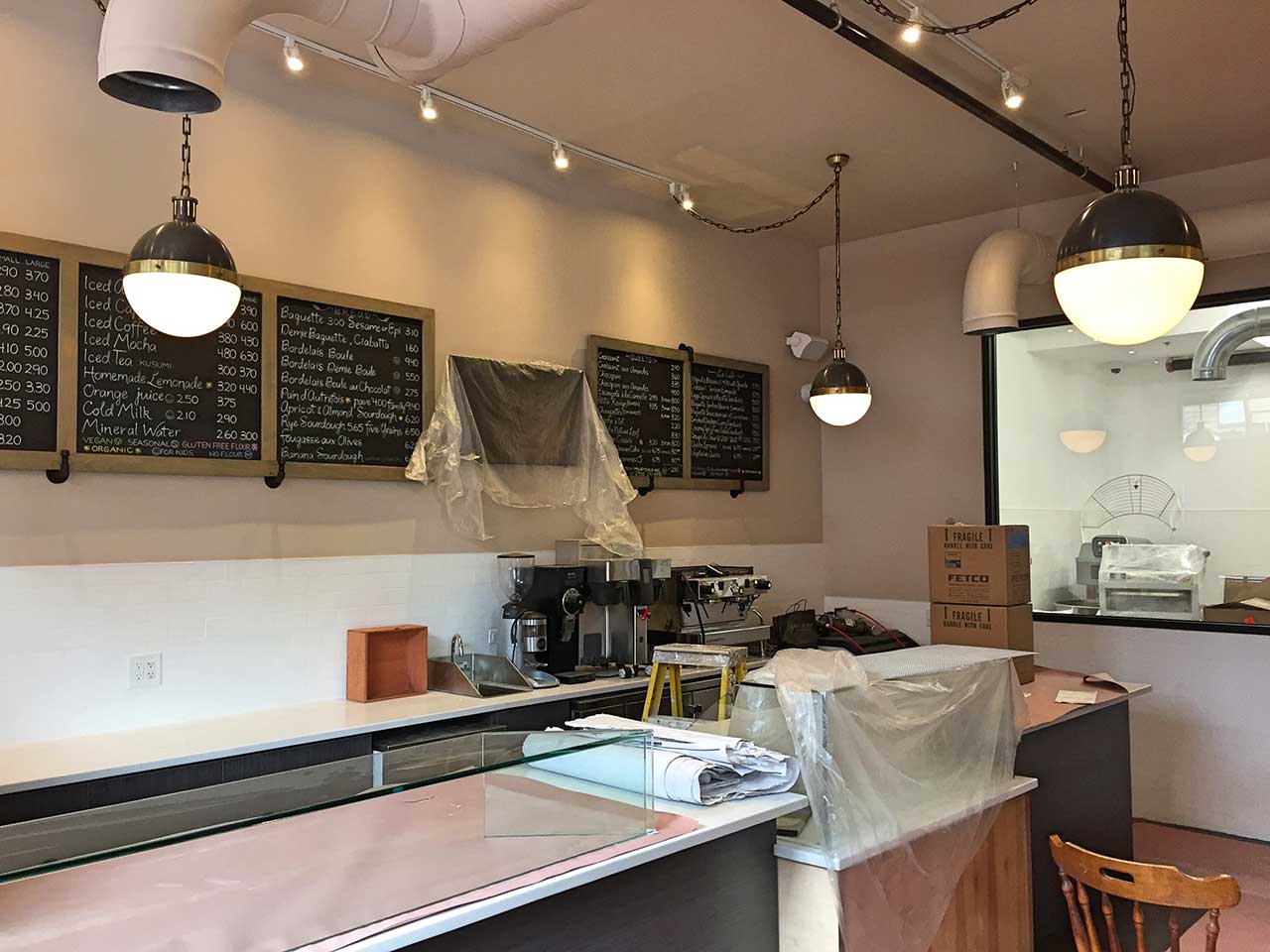 "Palisade Avenue is already a great retail corridor and we're thrilled to be adding to it," owner Clemence Danko tells Jersey Digs. She says the larger space will allow the bakery to increase production, deliver fresher goods, and give them the capability to expand their catering business.
Danko says the secret to Choc•O•Pain's success stems from the slow and long fermentation of their sourdough-based breads, which use only four ingredients – flour, water, leaven, and a little bit of salt. The process for making their artisanal bread was on full display during a tour of the soon-to-open Palisades Avenue location.
Few expenses have been spared in the building's renovation, and heavy-duty equipment at the facility includes several walk-in coolers, a rack oven that helps create even heating, and a separate bread oven. An on-site proofer, which is used during the dough's rest period, and a "retarder," from the French for 'slow down,' help create the bread's flavors by decelerating the fermentation process.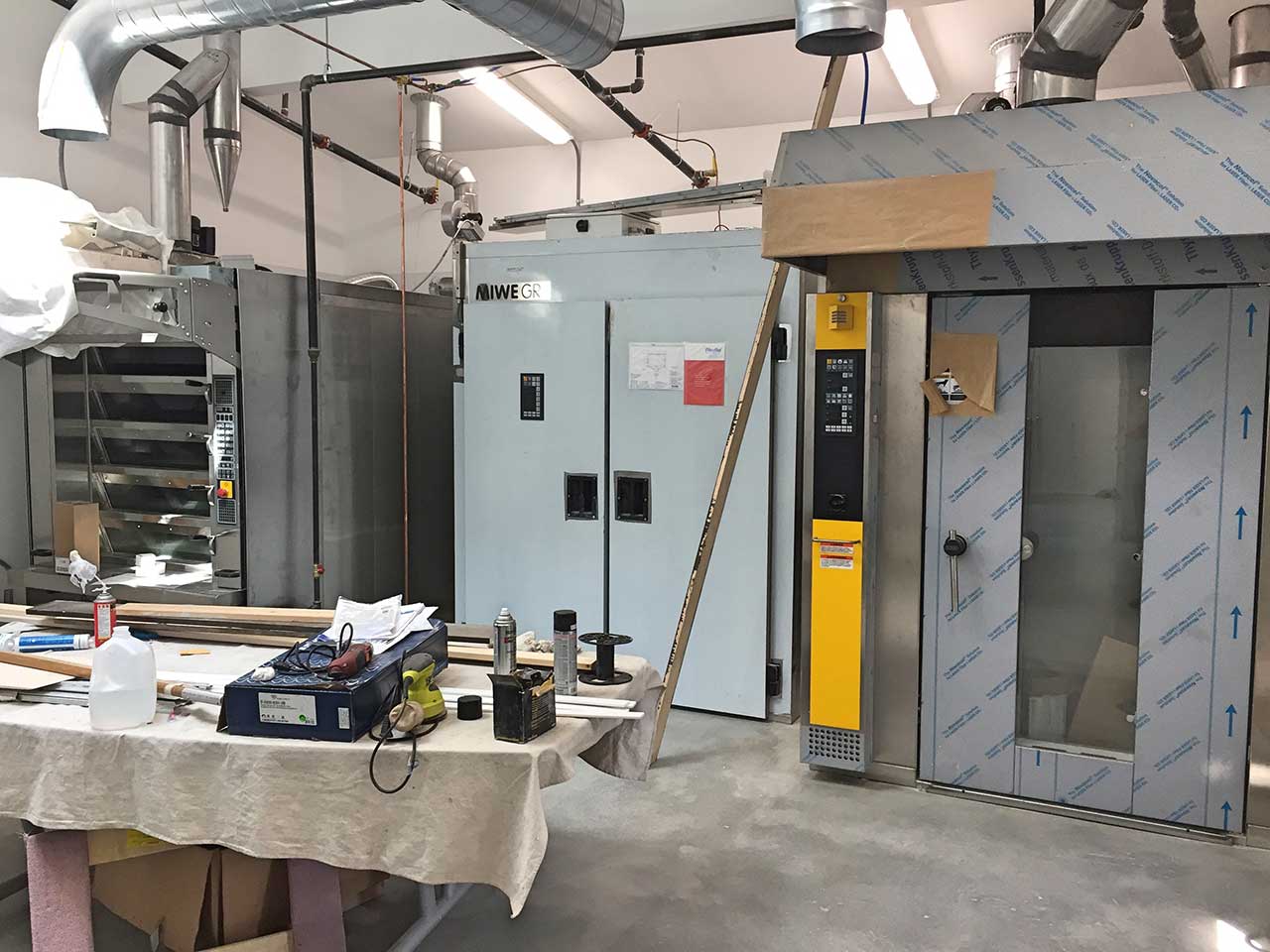 Designed by Lee Levine Architects, Choc•O•Pain's new digs have separate climate-controlled spaces for making bread and croissants, which require different temperatures for ideal baking. A unique filtration system that helps filter traces of flour out of the air was also installed during the renovations.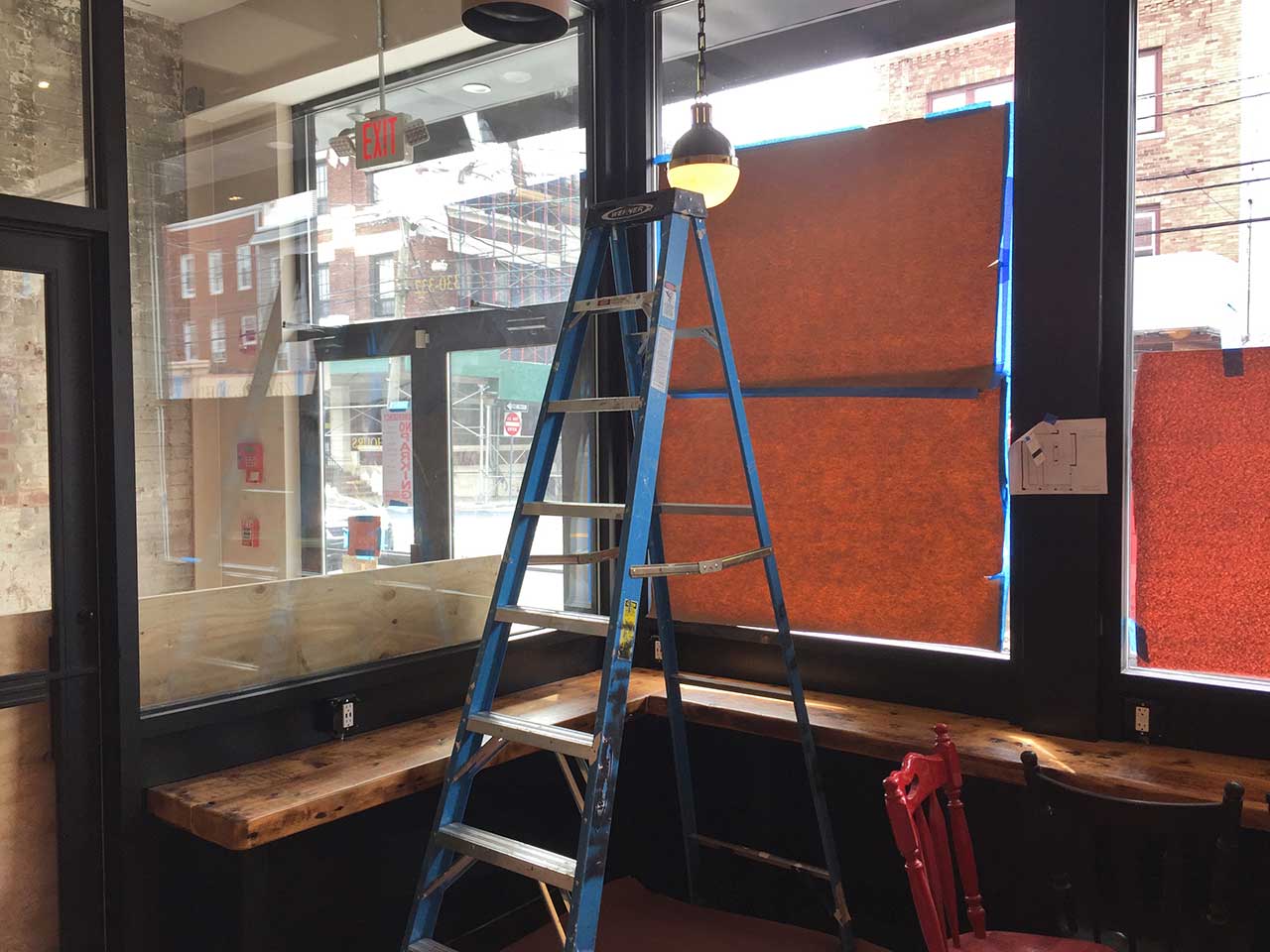 The main dining space evokes a similar Parisian neighborhood café vibe as their other locations, and customers will be able to see all sorts of goodies being made through a glass window. A 600-square foot section of the property will house a boutique selling a curated list of French specialty food items that include artisanal chocolates, macarons, candies and Alain Milliat jams.
Despite the bigger space, Danko says Choc•O•Pain isn't going "factory" with the expansion and remains committed to the artisanal quality they're known for. The Palisade Avenue outpost will open next week just in time to host festivities for Bastille Day, a French national holiday that marks a turning point in the French Revolution.
Free food and drink tastings will be held at all Choc•O•Pain locations to celebrate the holiday on July 14th, and will feature goodies from Hoboken's Cheese+Wine and Downtown JC's Van Hook Cheese & Grocery. Additionally, The Heights location will host a ribbon cutting with Mayor Steve Fulop on July 26th.