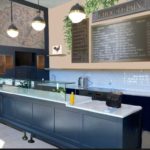 The Parisian-style bakery and café Choc•O•Pain will be bringing their newest café to a modern development near Journal Square.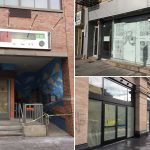 From sweets to nostalgia to ramen noodles, Jersey City has several exciting eateries in the works.
Weekend Walks is our weekend column where we explore the photographic beauty of various neighborhoods through the lenses of history, architecture and commerce. For this weekend's walk, we headed up to The Heights to take a stroll through Jersey City's northern most neighborhood.